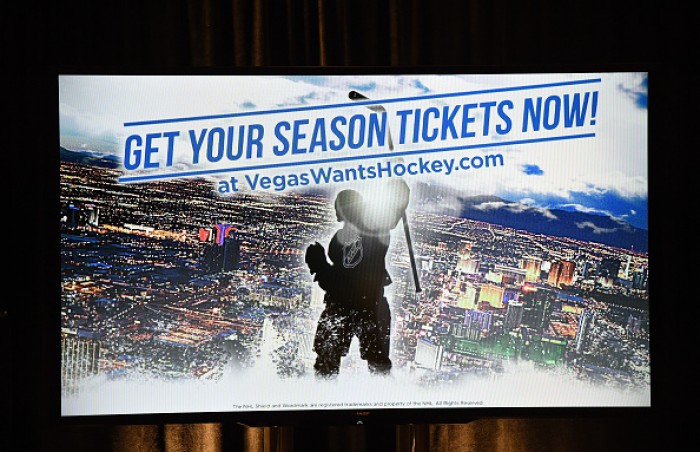 When the Las Vegas expansion NHL team starts playing shortly, the logical top rivals will be the Arizona Coyotes, Los Angeles Kings, Anaheim Ducks, and San Jose Sharks. That being not just from a geographical standpoint, due to their proximity to each other, but also because the new Vegas team will be in the Western Conference, and probably in the Pacific Division.
Who of those rivals is more similar to the other? The Arizona Coyotes have a similar climate, lots of winter visitors due to that pleasant weather, and a desert atmosphere.
Geography
If you go by driving distance, it's pretty close. Phoenix to Vegas is 299 miles. Los Angeles to Vegas is 273, Anaheim is 263, while San Jose is the furthest at 526 miles.
Why is this important?
Because NHL fans travel to other cities, within reason, to watch their team play on the road. The fact that Phoenix is more of a transient city makes attracting and keeping loyal fans more difficult. The same may be said for Las Vegas, where folks may or may not stay long-term.
The Arena is Being Built
The new franchise will drop the puck at a $375 million arena being built by MGM-AEG. The 17,500 seat facility for hockey, will also hold 18,800 for basketball. Perhaps Vegas can woo a NBA team there as well. T-mobile acquired the naming rights for the arena.
Not Just For Hockey
Until NHL hockey begins play, the arena has some impressive bookings to pay the bills.
April 6, 2016 - The Killers, with Wayne Newton & Shamir Opening night concert.
April 8–9, 2016 - Guns N' Roses First reunion concerts with Slash & Duff Mckagan
April 19, 2016 - Harlem Globetrotters Fans Rule World Tour April 22–23, 2016
September 9–10, 2016 / December 2-3, 2016 February 17–18, 2017 George Strait Strait to Vegas
May 7, 2016 - Saúl Álvarez vs. Amir Khan World Boxing Council Middleweight Championship
May 14, 2016 - Janet Jackson Unbreakable World Tour
June 24–25, 2016 / July 2-4, 2016 - Garth Brooks & Trisha Yearwood
July 9, 2016 - UFC 200
July 16, 2016 - Dixie Chicks DCX MMXVI World Tour
November 2–6, 2016 - Professional Bull Riders World Finals
December 15, 2016 - UNLV vs. Duke basketball
To Vegas' advantage there would be numerous fans who would consider trekking to the entertainment capital of the world to catch a show, gamble, and oh yes -- see a NHL hockey game. The possibilities are endless.
The downside would be the temptations that Las Vegas would offer NHL players visiting there, or the actual home team playing there. NHL players have been known to have excess cash to burn, and that could only cause some embarrassing situations for team management to handle. The NHL would certainly need to ban betting on NHL teams so as to not create havoc.
In, fact when the idea of adding Vegas as an expansion team came up, the NHL top brass (you know Bettman, Daly) were wondering if there were enough local fans to establish a fan-base and sustain it.
When they received well over the targeted deposits for 10,000 potential season tickets, the NHL got their answer and awarded them a franchise.
Las Vegas' metro population has grown to 2,027,828 as of 2013. They are the 29th most populous city in the U.S., and Vegas proper has over 603,000 residents.
They had yet to obtain a major professional sports team until the NHL felt it was a good step to add them to their league. There are now even rumors that the area may acquire a NFL team, with several teams thinking of re-location elsewhere. And, with the capacity needed to attract a NBA team, the area could go from zero professional major sports teams to three.
The Las Vegas _______?
The owner of the new NHL franchise Bill Foley, says his favorite team name is the Las Vegas Black Knights. Some other favorites are: Scorpions, Mustangs, Aces, Monsoon, or Miners. This writer likes Las Vegas Scorpions for the team name. Imagine the fear that team name would instill. It has possibilities for the uniform logo with an intimidating, desert creature on it.
The Arizona Coyotes - the Las Vegas Scorpions. CLASSIC desert matchup. The headlines for a post game story could read: "Scorpions Sting Coyotes 4-0"; or, "Coyotes Take the Sting Out Of Scorpions, 5-1."
The Arizona Coyotes rivalry against the Las Vegas team may take some time to match the rivalries against the Kings, Sharks, and Ducks, but it can build swiftly.
So, whether the Coyotes will be playing the Scorpions, or Black Knights, the additional rivalry will only add more excitement to the division, and like getting 21 at the black jack table...it's a winner every time.