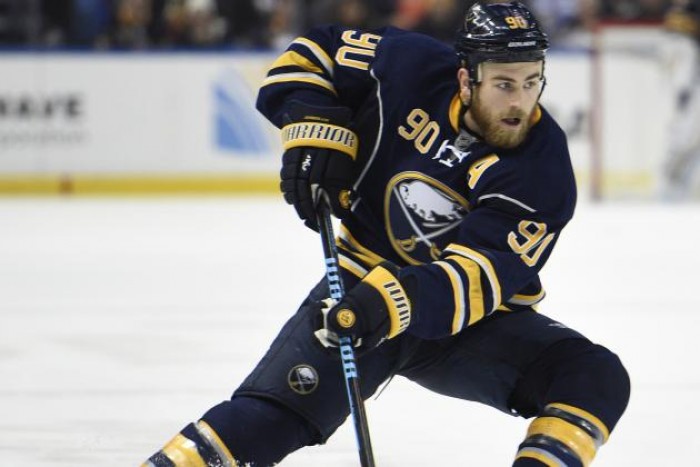 On Monday, much of the media fired back after Buffalo Sabres forward Ryan O'Reilly was nominated for the Bill Masterton Memorial Trophy from the Professional Hockey Writers Association (PHWA). The Masterton Trophy is given to the player that best exemplifies perseverance, sportsmanship and dedication to hockey. O'Reilly was nominated as the Sabres choice for the trophy and this created some animosity towards the decision.
Over the past offseason, O'Reilly had been charged with impaired driving and leaving the scene of an accident after reportedly hitting a Tim Horton's with his pickup truck. He has not been tried yet, but many people have criticized the nomination for O'Reilly because due to this situation he does not fit the criteria for the award.
Greg Wyshynski of Yahoo Sports wrote, "And really, what better exemplifies dedication to your standing as a professional athlete than drunkenly crashing your vintage truck into a Tim Hortons and then fleeing the scene?"
The sarcastic tone of the comment enhances Wyshynski's point of how ridiculous it seems that O'Reilly should be given a sportsmanship award while he is dealing with this case. However, in defense of O'Reilly, it can be argued that he fits all of the criteria needed for the award even given the events that transpired last offseason.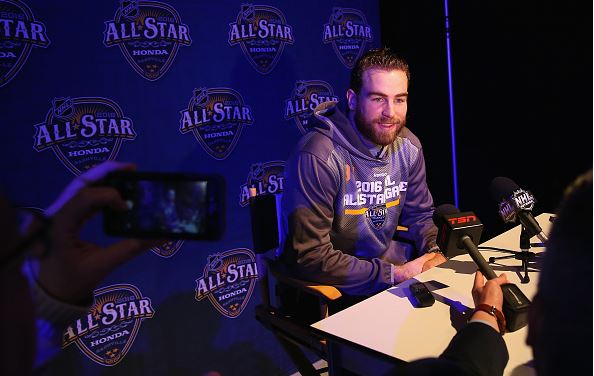 Perseverance
Ryan O'Reilly missed about a month of hockey this season with a lower-body injury and yet still leads the Sabres in points with 53. The question is not whether or not he has persevered through his legal troubles, but could be about his perseverance through his injury this season.
Sportsmanship
Ryan O'Reilly only has eight penalty minutes this season. In the 2013-14 season, O'Reilly played in 80 games and only took one penalty. He also plays over 20 minutes per game. There is no question based on these numbers and based on the eye-test while watching O'Reilly play that he is a player on the ice that has all the traits to label him as a sportsmanlike player.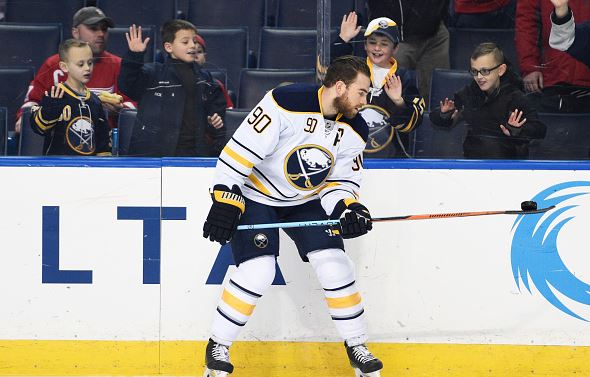 Dedication to Hockey
Mike Harrington of the Buffalo News discussed in his story about O'Reilly's nomination what Tim Murray called the "O'Reilly Practices", which is when O'Reilly stays after practice to lead his team through extra skill drills to better himself and his teammates in hockey. He is dedicated enough to stay late and lead his teammates. He proves day in and day out that he greatly cares for the game of hockey and is motivated enough to help his teammates get better in the game.
Although Mark Pysyk could have been a better option after he played this season in the NHL after collapsing during last season while assigned to the Rochester Americans of the AHL, O'Reilly has proven through his play style and how he operates with his teammates that he can be a nominee for the Masterton. His troubles from the offseason are not over and he could be punished if found guilty for his incident, but he has proven with his play on the ice and his leadership off it that the incident from the summer is not the only thing that should be judged when deciding if O'Reilly should be worthy of this award.