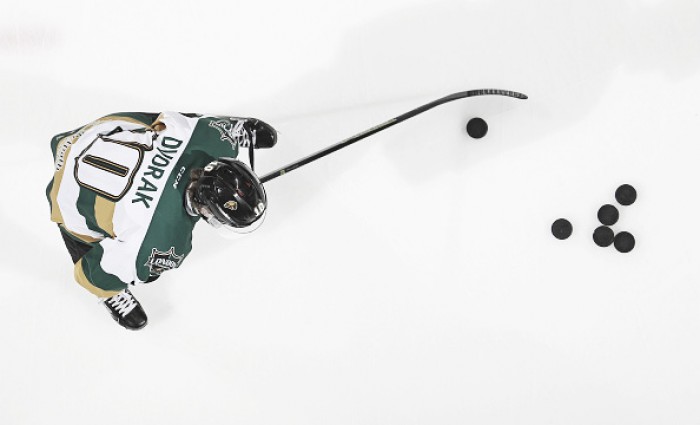 There's nothing like winning the OHL's Memorial Cup to finish off your junior hockey career, and Christian Dvorak is savoring every moment.
That would be because according to newly promoted Arizona Coyotes Director of Player Development Steve Sullivan, Dvorak is ready for the NHL game, and looks to be fighting for a slot in the Coyotes' lineup at training camp this September.
Christian did participate in the Coyotes' training camp last fall and was sent back to the OHL to work on his game.
It can be said he worked out the kinks to perfection. His London Knights head coach and former NHLer Dale Hunter had every confidence in his star winger when he sent him out to take a crucial face-off with 4:11 left in the third period of the championship game against Rouyn-Noranda, trailing 2-1.
Dvorak won the face-off, and head-manned the puck into the offensive zone, eventually scoring the tying goal in front of the net.
Teammate, Matthew Tkachuk, (son of one-time captain of the then-Phoenix Coyotes star player Keith Tkachuk) buried the winner in overtime to give the Knights the Cup. And, they did it by extending an unprecedented 17-game winning streak in the playoffs. Dvorak accumulated an astounding 14 goals, and 21 assists in 18 playoff games.
If that isn't NHL ready, then I have some swamp land for sale here in the desert.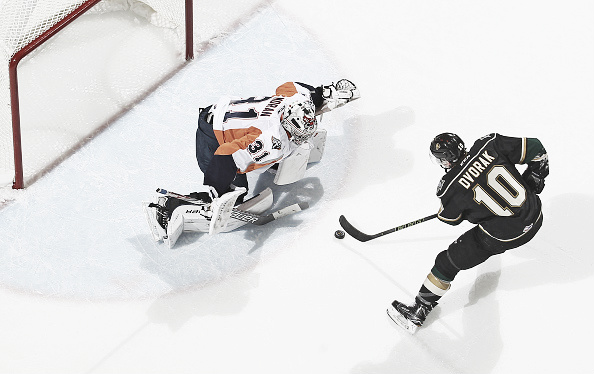 Dvorak accolades
Sullivan sings Dvorak's praise when he told Arizona Coyotes' Dave Vest:
"He's got a 200-foot game. He led the Ontario Hockey League with 52 goals this year, but he's also the first guy over the boards for the penalty killing and he's the guy on the ice to save the game when his team is up by one goal. He's also the guy they want on the ice to try to score if they're down by one goal. He plays all situations and is really good in all situations."
Sounds like he may be able to help Oliver Ekman-Larsson with some clutch scoring and be a second go-to guy to find the back of the net.
Dvorak and Strome... what a duo
If both Dylan Strome and Christian Dvorak make the final roster out of training camp, the Arizona Coyotes hopes for qualifying for the post season will take an upward spike. The duo may possess as much excitement and results as Max Domi and Anthony Duclair had this past season.
Strome, pretty much came close to Dvorak's statistics with 37 goals, 74 assists in 56 games with his junior Erie Otter team. It's obvious why the Coyotes are overwhelmed with delight when it comes to their future NHL players.
Prospects are abundant
In fact, the young prospects which the Coyotes have in their junior hockey system will make it difficult to find room for all of them on the roster.
Not exactly a bad problem to have.
With the likes of Christian Fischer, Conor Garland, and Brendan Perlini vying for jobs soon, things could get very competitive.
Some upcoming prospects could be used as trade bait to acquire more experienced NHL players in hopes of quicker results in their quest to make the playoffs for the first time since the 2011-12 season.
Don't even think that Strome or Dvorak will be included in any trades because the team likes these two young talents, and why not?
When this writer witnessed the rookie training camp last fall, one thing stood out with Dvorak's play. He was always around the puck and knows where to be in certain situations to get on the scoreboard.
Keep your eyes on Dvorak's NHL hockey journey.
He's going to be special.