 Taylor Hall, the Edmonton Oilers' most prolific number one overall pick, has been traded to the New Jersey Devils for their top defenceman, Adam Larsson. The deal is not the biggest move, but it's certainly an important and effective deal for both sides. It may not be as big as the P.K. Subban for Shea Weber trade or the Steven Stamkos signing, however, the deal will impact both teams for a very long time.
New Jersey Devils impact
The Devils have needed a top scorer ever since Zach Parise left the team via free agency to sign with the Minnesota Wild with Ryan Suter.
Taylor Hall has a very positive history playing alongside Adam Henrique in juniors for the Windsor Spitfires, so Hall has someone he can look forward to playing next to next year.
Ultimately, the move won't make New Jersey a contender next year, but it should help them instantly. The team needed a star forward in particular, and got one. The team now has a player who can attract free agents on Friday, and it could now make an impact heading into free agency. Hall also is only 24 years old, and could have as many as 15 more years in the NHL should he choose to play that long.
New Jersey now needs to revamp it's defensive core. The team has now lost its number one defenseman of the future, so the team will likely be looking to improve on the back end in free agency and over the course of the remainder of the offseason.
Edmonton Oilers impact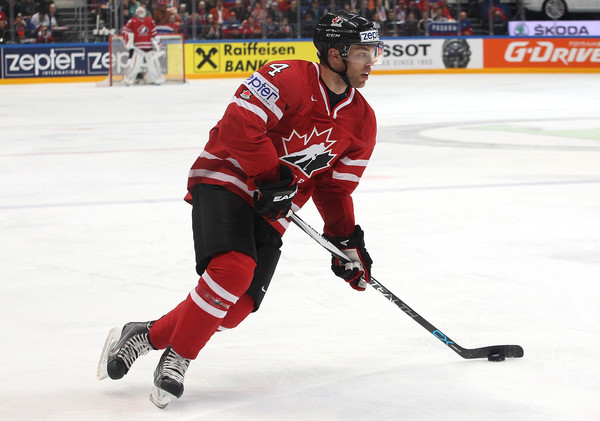 The Oilers, on the other hand, have needed defenseman for a long, long time. The team has been drafting and developing several top forwards, including Connor McDavid, Ryan Nugent-Hopkins, Jordan Eberle, and Nail Yakupov.
The deal also means that the Oilers GM Peter Chiarelli officially hates the 2010 NHL Draft. Not only did he just trade Taylor Hall, the number one overall pick that year, but he also traded Tyler Seguin, the number two overall pick from the Plymouth Whalers when he was the general manager for the Boston Bruins.
Adam Larsson, like Hall, is very young, only 23-years-old. Edmonton continues to attain young talent, and now have a young defenseman to add to that list.
Edmonton should still be looking to make more moves during free agency. Getting a veteran defenseman as well as potentially trading another young forward could help the team continue to succeed next season.
It seems on first glance that the deal is exactly what both teams were looking for, and will certainly help both teams out as early as next season.