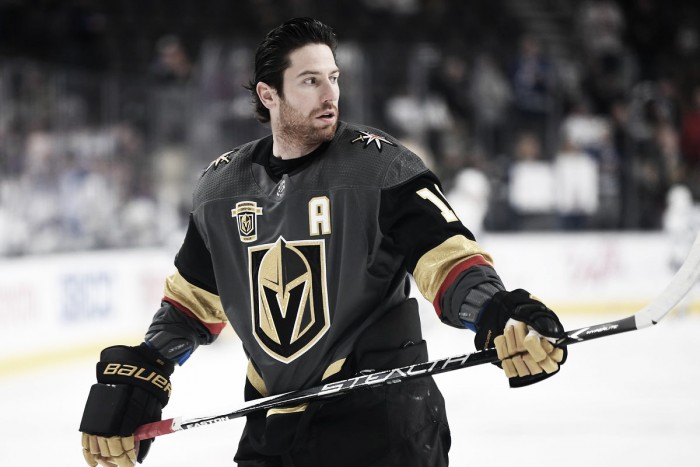 In the last ten seasons, the Arizona Coyotes have only had two players who scored 30 or more goals. That tells a lot about their lack of success.
One needs to go back to the highly successful 2011/12 season when the team went to the Western Conference Finals to show when they had a 35-goal performance from right-wing Radim Vrbata.
While it can be argued that just because you have a 30-goal scorer on your team that you will automatically qualify for the postseason... but it sure helps.
Playoff teams have 30-goal scorers
If we look at players who have 20+ goals this season it shows that playoff potential teams have scorers who will be at or over the 30-goal plateau.
Only rookie sensation Brock Boeser of the Vancouver Canucks, who has 24 goals is on a team without a shot of making the playoffs. The others either will make the playoffs or are in the hunt.
If the Coyotes need a 30-goal scorer, how about James Neal?
If the Coyotes are serious about adding a 30-goal scorer to their team sooner rather than wait for the young players to hit that mark, there is one very qualified candidate they should pursue.
How about James Neal of the Vegas Golden Knights? He is ranked 13th in the NHL in goals scored.
He will be an unrestricted free agent next season and has 22 goals in 49 games. He is sure to hit 30 at the rate he's going.
He carries a $5 million cap hit and has an eight-team no-trade clause in his contract.
Why would he come to the Coyotes? Hey, he went to an expansion team, but it wasn't his choice. And, who knew the Golden Knights would be enjoying the success they are when the team was formed.
It's about time to spend some money Barroway
When you look at Neal's current salary he is ranked 156th in salaries in the NHL. He will more than likely demand more money, but the Coyotes have plenty of cap space and need to start using it to be more competitive.
They currently are projected to have salary cap space of $15,844,649. It is about time to start spending some of that money on players who actually can play for the team.
They are paying forward injured Dave Bolland $5.5 million through next season and still owe forward Mike Ribeiro $1,944,444 through the 2019/20 season.
That's almost $7 million in dead salary for players NOT playing hockey.
Perhaps Neal would demand at least $6.5-7 million, but he's worth it if you want some pucks in the opposition's net.
Perlini, Keller, Fischer are scorers of the future
While the Coyotes do possess some potential 30-goal scorers in Brendan Perlini, Clayton Keller, and Christian Fischer, they still need time to get to that level.
Fischer may be the best scorer in this group.
Perlini recently had four goals in four games, so he is a streaky scorer. Keller is the consummate playmaker, but can also light the lamp. Fischer has a nose for the net and is good in front of the goalie screening or pouncing on rebounds.
Even with these young players starting to excel, a player of Neal's abilities would only help the younger players develop faster.
Unless the Coyotes can drastically improve their defense and goaltending soon... they lack the offensive firepower to take over games.
Neal provides that.
The trade deadline is approaching
The Vegas Golden Knights will not allow a player of Neal's abilities to go sign with another team without them getting something in return.
The Coyotes' season is basically over. Why not start building for next season, and the one after that with a proven scorer, and tough player who will bring the team's talent level up to the playoff level teams?
It seems that the Vegas Golden Knights want prospects in return, and the Coyotes have plenty of players who could complete a trade. They will also get... at the worst, a top-four draft pick if they end up last in the NHL this season.
Vegas may have a trading partner in the OTHER desert.
We'll see what happens.
What do you think the chances are that the Coyotes go after a proven scorer like James Neal? Let us know in the comments section below.