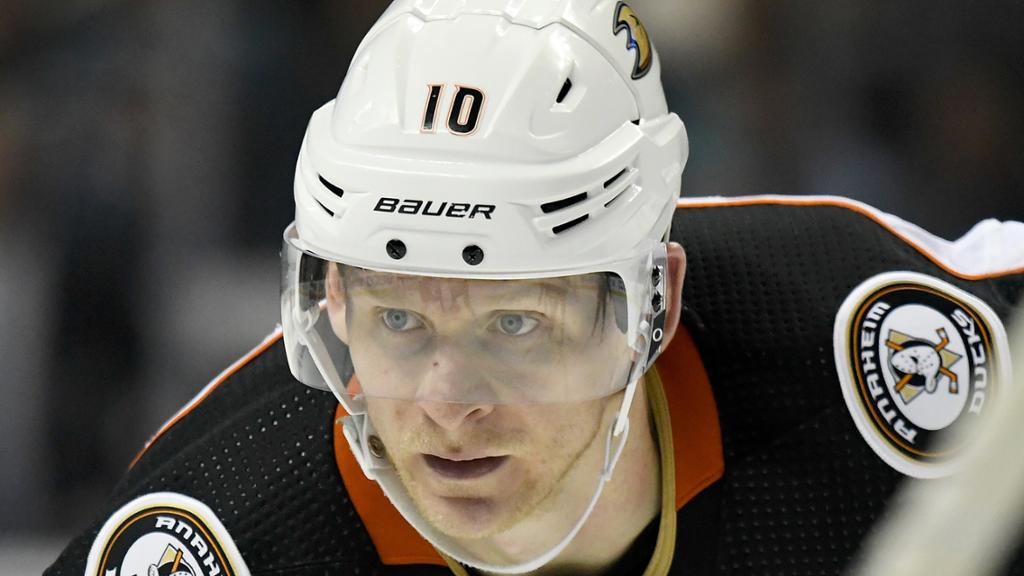 The 33-year-old Anaheim Ducks winger suffered a knee injury, tearing his meniscus and also injuring a knee ligament in the warm-ups before a preseason game against Arizona.
Corey Perry's production has been declining over the past few years, scoring just 17 goals in the 71 games. As he will be out until March, it will be a tough year to try to bounce back for Perry.
The forward has a cap hit of $8.625M for another three seasons. If Perry struggles to get back to fitness and may even be affected by the injury long-term, the contract will become a huge burden for the Ducks.
Perry will be out for five months, meaning he will miss almost the entire season. After a low-production season last year, the 33-year-old would have been working hard in the off-season to be able to get back to his past best and slow down his decline, but all of that work has gone to waste now.
Perry's injury will allow two young rookies to fight for a potential spot on the top line.
21-year-old Troy Terry seems to be the more likely to make the step-up into the Ducks' Top 6. The winger has played at the University of Denver for the past three years and also got five points in five games for Team USA at the 2018 Winter Olympic Games. Terry was drafted in the fifth round of the 2015 Draft, proving himself to be a real diamond in the rough so far in his career.
20-year-old Sam Steel is also expected to make 2018/19 his rookie season but is more likely to be plugged into the third line, as he is a very capable center. Steel has been tearing it up in the WHL and it definitely seems like he is ready to prove himself in the big league.
We may also see a more experienced player to get involved on the first line alongside Ryan Getzlaf and Rickard Rakell, somebody like Jakob Silfverberg. The 28-year-old winger has been consistently getting 39-49 points for the past four years, so this may be a career year for him if he gets top line minutes with elite linemates.
Without Perry's first-line production, leadership, and presence, the Ducks are seeming more likely to fall behind this season and having to fight for a playoff spot via a wildcard.
How do feel the loss of Corey Perry will affect the Ducks' lineup? Let us know in comments section.