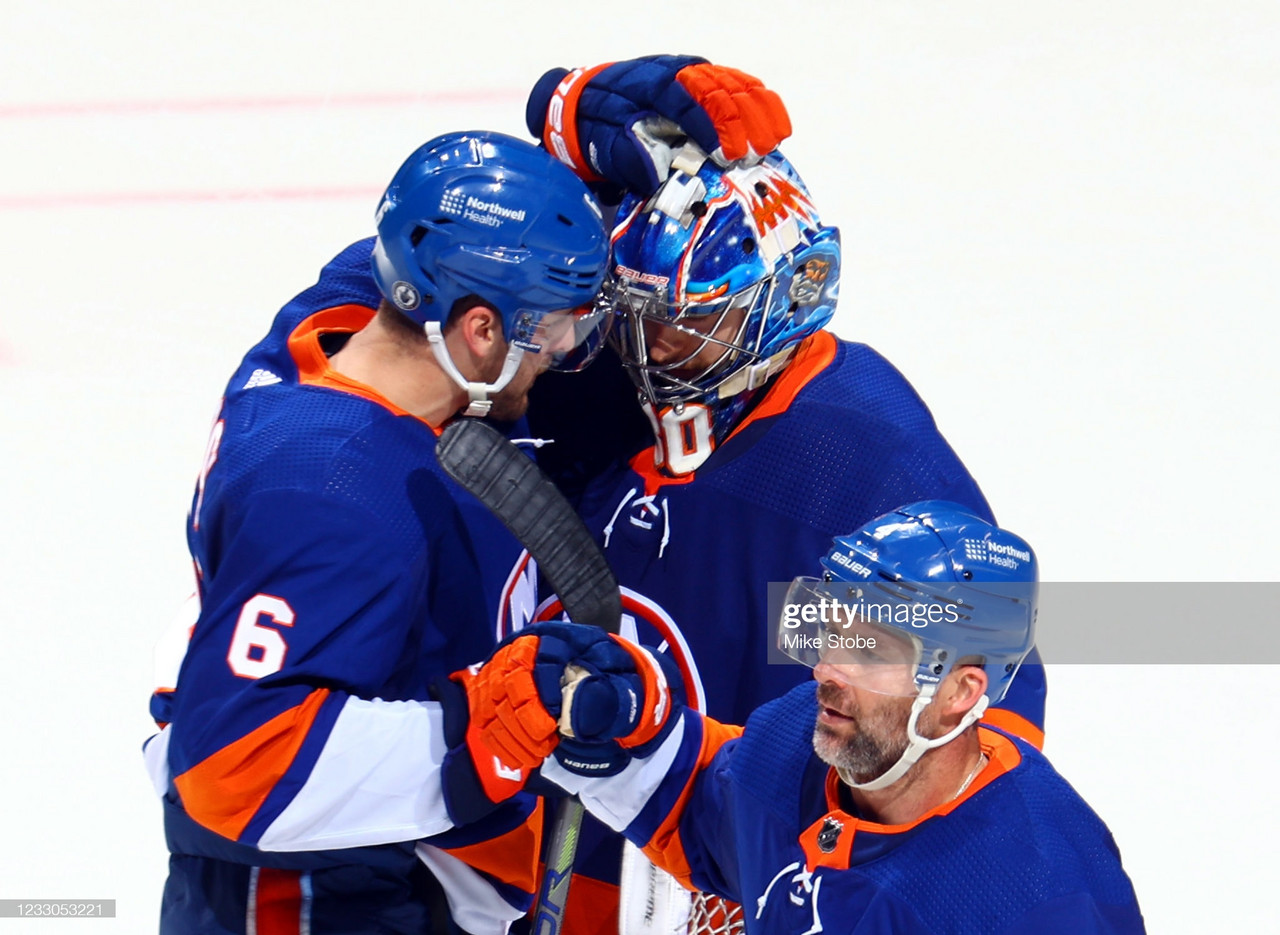 The New York Islanders played their best game of their East Division first-round Stanley Cup playoffs series with a 4-1 victory over the Pittsburgh Penguins at the Nassau Coliseum.
Ilya Sorokin was back in goal, replacing Seymon Varlamov, who started Games 2 and 3 and he made 29 saves, picking up his second win of the series.
Story of the game
The first period was scoreless for the first time in the series with Kasperi Kapanen seeing his breakaway stopped by Sorokin. Evgeni Malkin took a couple of early penalties, but the Penguins were able to kill off both Islanders power plays.
The game continued to remain scoreless for the second period until New York broke the seal on the game as Brock Nelson won the puck behind the Pittsburgh net and found Josh Bailey, who was waiting in the left faceoff circle. His shot beat Tristan Jarry for a 1-0 lead.
Sorokin made another huge save to when Sidney Crosby approached from the side of the net, carried around the top of the crease. Oliver Wahlstrom sent a bad angle shot that Jarry left out for a rebound. Ryan Pulock stepped a shot and it was going wide, but it took two deflections to get past through Jarry and make it 2-0.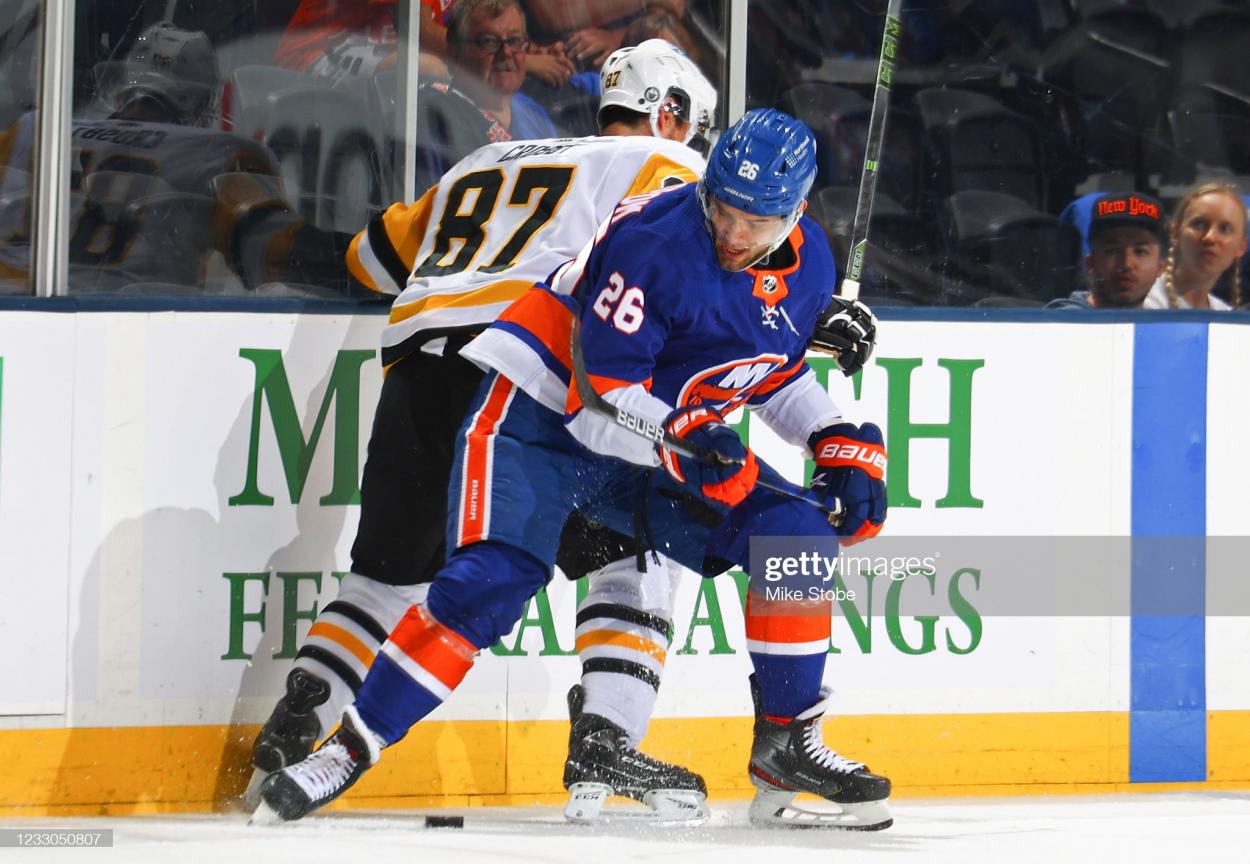 Pittsburgh went on the power play early in the third period when Scott Mayfield was called for holding, but 20 seconds later, Jason Zucker was called for tripping behind the New York net. Kris Letang took out Adam Pelech after a risky pinch to give the Islanders a four-on-three advantage.
Wahlstrom had a one-timer after some good puck movement, but Jarry made a great save. Teddy Blueger knocked it in to make it 3-0. The Penguins had a bad exchange in their own zone, Anthony Barzal stripped the puck and he found Jordan Eberle alone in the low slot, and he beat Jarry high on the glove side to extend the advantage to 4-0.
Jake Guentzel got called for crosschecking Nelson twice in the corner. On the New York power play with a little over four minutes to go, Zach Aston-Reese scored shorthanded on a fortunate bounce to spoil Sorokin's shutout. The Islanders handled the final 2:35 to send the series back to Pittsburgh even.