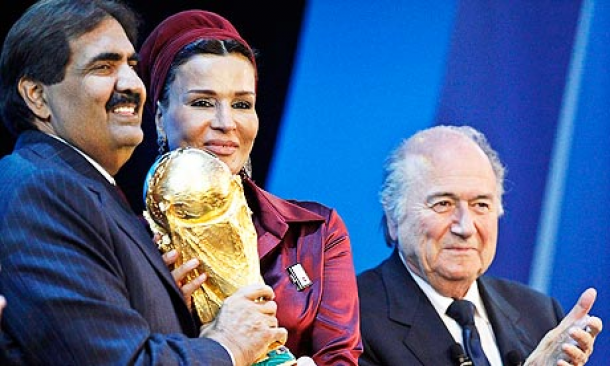 Domenico Scala, head of FIFA's Auditing and Compliance Committee, told the press that if bribery or other misdeeds were found to have happened in relation to Russia and Qatar's World Cup bids, they will be stripped of that honor. This comes on the heels of the organization's worst bribery scandal in history when 14 FIFA officials and sports marketing agents were indicted by the US Department of Justice last week. Also during the past week came the shocking announcement that Sepp Blatter will resign later this year.
If evidence came to light proving bribes, or other such violations of FIFA's rules, influenced the votes then either or both countries would be stripped of the World Cup. After that a re-vote would happen for that tournament. It's unclear if only those who had previously applied for that tournament, such as England for 2018 or Australia for 2022, would be elligible or if the field would be expanded.
The Swiss governenment has said they are investigating the bidding process. It's unclear if the FBI is also investigating the process in connection with their continuing investigation into corruption relating to unpaid taxes and TV rights. If either policing body turned up evidence it's likely that more arrests would follow before a re-vote occurred.
Scala noted that there has been no evidence of such corruption relating to either bid, though.
World Cup Qualifying has already begun for the 2018 tournament in Russia.