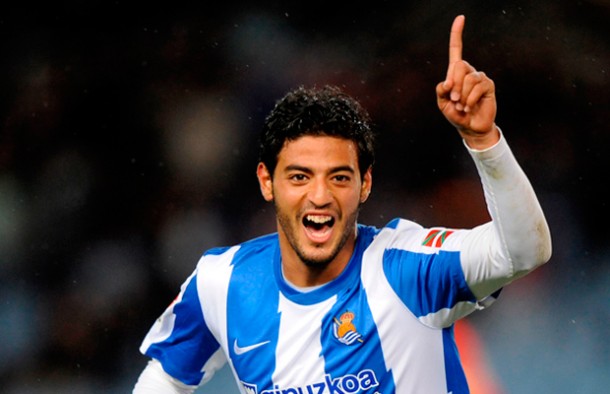 Real Sociedad President Jokin Aperribay confirmed that Mexican winger Carlos Vela will not continue his professional career with Real Sociedad following the up-coming winter transfer window.
Vela has been with Real Sociedad ("Royal Society") since 2011 and has been linked to numerous MLS teams already.
Vela, originally an academy player for Chivas de Guadalajara, looks to come back to North America since leaving in 2005.
His overseas career included stops at: Arsenal (2005-2012), Celta (Loan, 2006), Salamanca (Loan, 2007), Osasuna (Loan, 2007), West Brom (Loan, 2011), Real Sociedad (Loan, 2011-2012 / 2012-2015).
Vela also won helped Mexico win the 2005 FIFA U-17 World Championship in which he finished with five goals and won the Golden Boot while playing alongside his brother Alejandro.
Early Wednesday afternoon, it looked as if the San Jose Earthquakes, New York Red Bulls or Chicago Fire were the top runners to land Vela.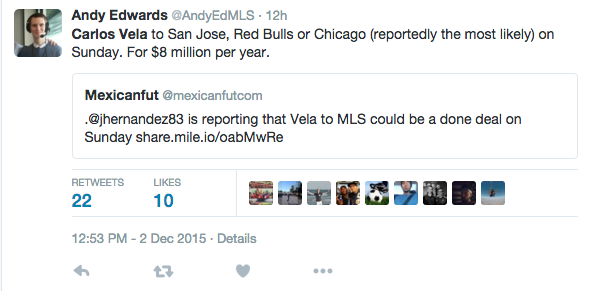 Yet, as the day went on it seemed that the New York Red Bulls weren't interested anymore, as first reported by Dave Martinez (@Empire of Soccer)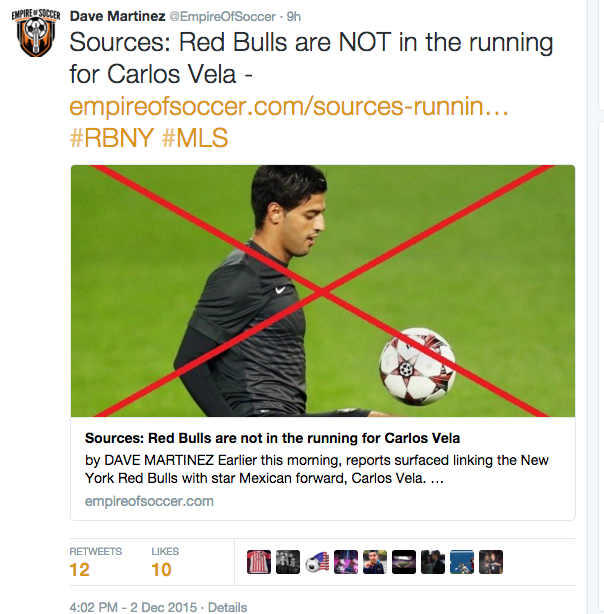 But more information would come out regarding where Mr. Vela may end up before the 2016 MLS Season.
The Colorado Rapids, who were reported in October by an ESPNFC story to have strong interest to the Mexican winger have emerged as the late dark house favorites.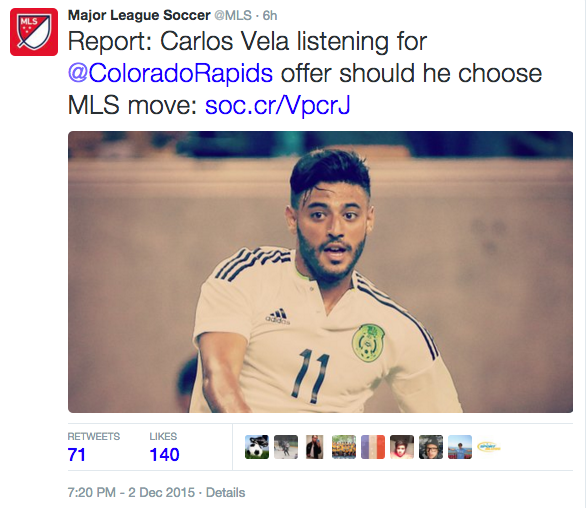 Vela and his agent, Eduardo Hernandez, will be in Columbus at the 2015 MLS Cup Final to meet with MLS Commissioner Don Garber in hopes to close a deal. The contract would reportedly pay Vela a wage of around $8 million per year.
$8 million is a heavy-price to pay, but for a player of Vela's statue this could be a huge-contender building stepping stone to any MLS club, especially for Chicago or Colorado.
The official transfer could be reported as soon as Sunday, after the final.