Sporting Kansas City have seen much success in the past few seasons, winning the U.S. Open Cup twice (2012, 2015) and MLS Cup in 2013. Last season was an up and down year for the club, only barely hanging on to clinch a wild card playoff spot. This offseason, they haven't made many moves when it comes to the first team, but they have made big steps towards the future. Along with a new academy team, the club signed Children's Mercy Hospitals to a ten-year deal for the naming rights to Sporting's stadium. The new name of Sporting Park will be "Children's Mercy Park".
USL Team​
Sporting took a big step this offseason by adding a new level to their academy system. The Swope Park Rangers were announced just before SKC was knocked out of the MLS Playoffs. The club will be the 11th MLS-owned franchise in the USL and will begin play this upcoming season. The Rangers replaced the Oklahoma City Energy FC (Orlando City FC was also a USL affiliate of SKC for one season) as Sporting's USL affiliate and will be the USL's 30th franchise. The team will play their matches at Swope Soccer Village, a $20 million complex that houses more than 9 fields. The Rangers will hold their matches on Championship Field. The Swope club will continue to grow the USL's presence in the Midwest and could potentially develop a rivalry with Saint Louis FC. Due to US Soccer's new regulations, the Rangers will not be allowed to compete in the Lamar Hunt's US Open Cup. In past years, USL teams affiliated with MLS clubs were allowed to compete in the competition, but that will no longer be the case in 2016.
Additions & Subtractions
Sporting took steps to strengthen their midfield this offseason, acquiring 31-year-old Justin Mapp from the Montreal Impact in December. That didn't stop their trading for veteran Brad Davis from the Houston Dynamo in January, and he'll add an experienced voice to a somewhat young Kansas City locker room.
KC will have to help their key midfield duo, however. Experienced Portuguese center back Nuno Andre Coelho was signed to help secure a sometimes shaky back line. He's well traveled in Portugal, playing with FC Porto, Sporting Braga and Sporting Lisbon.
Sporting did lose one key piece this offseason, Krisztian Nemeth, who was sold to Qatari club Al-Gharafa. Dom Dwyer and Graham Zusi will be able to supply enough offense to cover for amount of goals Nemeth scored.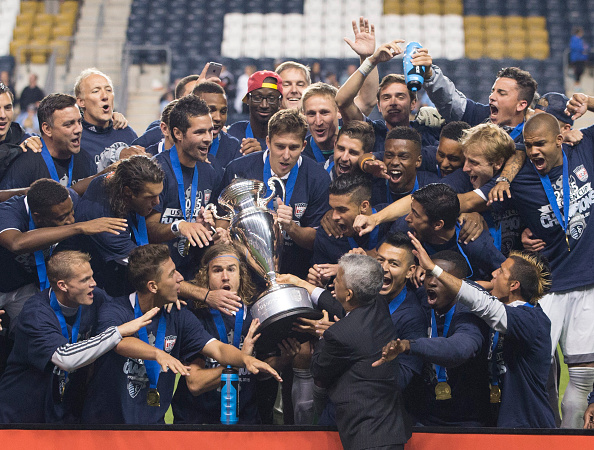 Key to a winning season
The key for Sporting this year is simply keeping everyone healthy. Ike Opara, who was fantastic for the club early on in 2015, missed a large part of the season last year due to injury. Keeping Opara and the rest of the backline healthy during the season will be very important for SKC. His absence was felt last season as Sporting KC had defensive problems during the latter stretch.
Copa America will likely take Zusi and Matt Besler away from the side for a stretch in June, so for the third consecutive season the club will have to deal with their absences. If the team can get good results during that period and keep Zusi, Dwyer, and Besler healthy throughout the season, they should have enough talent to compete in a very tough Western Conference.