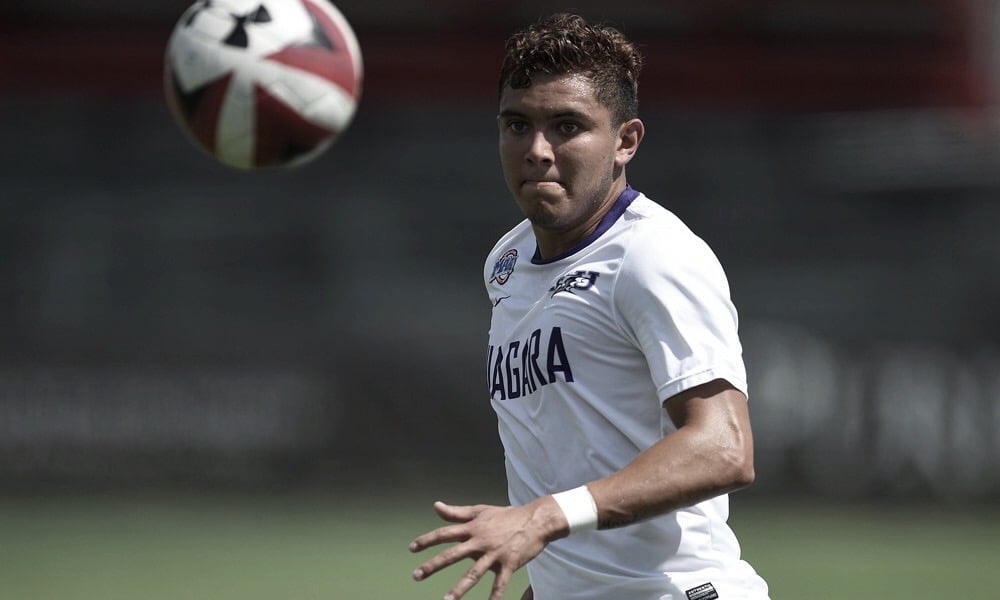 Born in Aguascalientes, Mexico but raised in Kansas City, Missouri, Hector Solorio Villalpando is changing the game for junior players in the United States.
Hector, who played for Sporting KC Academy and was a NCAA Division I Student Athlete at Niagara University, is creating a non-profit organization in Kansas City for hispanic kids with low economic resources.
The 23 year-old has an undergrad and masters degree in Accounting, and currently plays professionally for the Kansas City Comets in the Major Indoor Soccer League.
''There's really good players in the streets but I think there's lack of commitment by a lot of their parents, so hopefully this project can motivate them to get more involved in their kids athletics.''
Solorio-Villalpando is also the owner alongside his father and brothers, Absalom and Matthew, of the 'Soccer City Complex', where they focus mainly on working with youth soccer.
''My passion is coaching, and I know that's what I wanna do for a living'', Hector said. ''I could go get another job and try to make a bit more money, but that wouldn't make me happy. I really think I can help the next generation of kids to get out of the struggle through soccer.''
These type of initiatives are the only way soccer can keep growing in the United States, and whether they're created by Mexicans or Americans, everyone should support them and help the next generation of players.