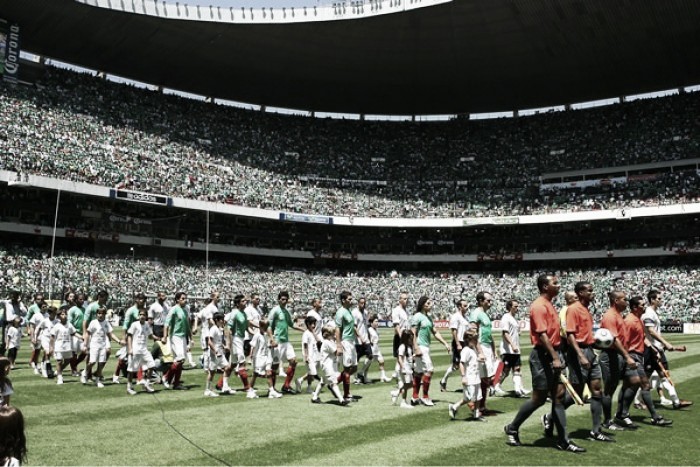 With Mexican Federation president Decio De Maria mentioning the wishes of Mexico hosting the 2026 World Cup means the Aztecs will try to become the first nation to host a World Cup for a third time.
Plenty of positives in their favor
On the surface Mexico has a lot going for it when it comes to being to host the biggest soccer party every four years. Mexico has already hosted twice in 1970 and 1986, both are very memorable with Pele and Maradona each lifting the trophy for their countries. Around the country, clubs have invested in the infrastructure of their stadiums. Santos in 2009, Chivas in 2010, and Monterrey last year all have built and opened new stadiums. Tigres are expected to open their new stadium in 2018, while Puebla have invested millions of dollars in their stadium. Above all, Mexico still has one of the holy grails of soccer stadiums in the mammoth Estado Azteca.
Besides the stadium, the league itself is stronger than ever while El Tri does well on the international scale. While off the field issues such as government corruption and drug violence are major issues, yet FIFA has shown in recent times that things of those natures don't really matter and don't enter in the decision making (South Africa, Brazil).
Stumbling blocks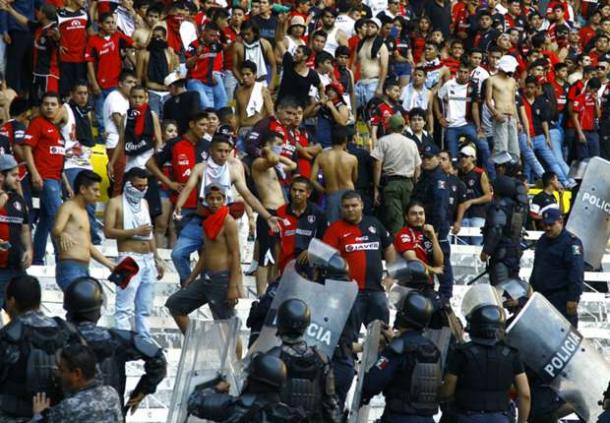 The biggest road block Mexico faces if it hopes to host the 2026 World Cup is the fan violence in the actual stadium. In 2011, there was a shooting at a Santos game which halted the match. Two years ago, eight Chivas fans were arrested after a brawl erupted within their own fans. Last year the quarterfinals matchup between Chivas and Atlas was suspended for 20 minutes after Atlas fans tried to make their way onto the field in protest of the bad showing from Atlas. There are other examples in recent times to add to the list, but in 2016 the Mexican fans must move past the violence.
What might be the biggest road block for Mexico is the chant of "Puto" on opposing team's goal kicks. The chant gained attention during the 2014 World Cup as FIFA investigated the chant. Last month, FIFA threated Mexico that El Tri could face punishment if the chant continued which included the possibility of playing games with closed doors and no fans. This lead the FMF to give a halfhearted campaign that involved players to try and push fans to not use the word. The problem is that this is something that has been happening at Mexican soccer matches for decades and it seems like the snowball on this is rolling down the hill too fast and too big for the chant to stop unless the FMF does something drastic themselves.
While the 2026 World Cup is ten years away, if Mexico is serious they should start trying to fix the problems that they face now in 2016.