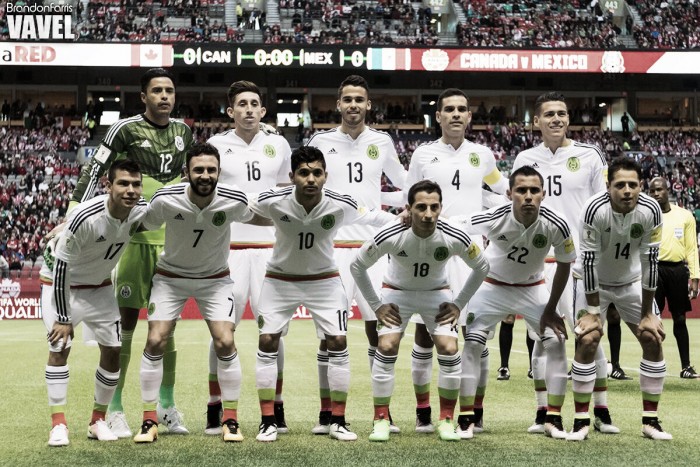 Juan Carlos Osorio has released his 23-man roster for Mexico that will take on the rest of the Americas in this summer's Copa America Centenario. The base of players that have made up the spine of the majority of Mexico's five matches under Osorio. There are some major omissions to the average viewers as neither Dos Santos nor Carlos Vela made the roster. The older Dos Santos, Giovani, said to have declined an invitation to the tournament. While Osorio said that Vela missed the cut due to bad form almost all year and that a summer off is just what the player needed.
Marquez and Guardado leading El Tri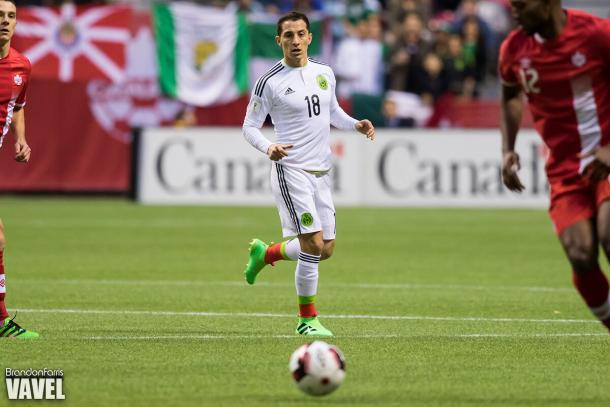 While the trio will miss out on the summer showcase a core of youngsters will be included as Rio Olympic eligible players Hirving Lozano and Jesus Corona made the roster along with Tigres starlet Jürgen Damm. The first two players now have a great chance at doing double duty this summer in participating in both the Copa America and the Olympics. Jürgen is just a few months too old to play in the Olympics but has a great chance to have a standout showing this summer and show the world why the likes of Roma put an offer for him last summer.
Leading the attack is of course Javier Hernandez who had an amazing season in Germany with Bayer Leverkusen. Captain Andres Guardado and Porto vice-captain Hector Herrera also made the roster as they've been the rocks in the middle for Mexico the last few years.
Possibly the most surprising call-ups could be Yasser Corona which shows the lack of depth Mexico has behind Hector Moreno, and Jesus Duenas, who while versatile and able to plug himself into different positions, isn't someone can be seen as a game changer off the bench.
At the end of the day Osorio picked a team with a balance of youth and experience and a team that allows him the flexibility to play different formations and throw different things at opposing teams.
Roster:
GOALKEEPERS:
Alfredo Talavera (Toluca)
Guillermo Ochoa (Malaga)
Jesus Corona (Cruz Azul)
DEFENDERS:
Hector Moreno (PSV)
Rafael Marquez (Atlas)
Diego Reyes (Real Sociedad)
Miguel Layun (Porto)
Paul Aguilar (America)
Jorge Torres Nilo (Tigres)
Nestro Araujo (Santos)
Yasser Corona (Queretaro)
MIDFIELDERS:
Andres Guardado (PSV)
Hector Herrera (Porto)
Jürgen Damm (Tigres)
Jesus Duenas (Tigres)
Jesus Molina (Santos)
Javier Aquino (Tigres)
Jesus Corona (Porto)
Hirving Lozano (Pachuca)
Carlos Pena (Chivas)
FORWARDS:
Javier Hernandez (Bayer Leverkusen)
Oribe Peralta
Raul Jimenez (Benfica)