With less than two weeks to go before Mexico kicks off their Copa America Centenario tournament against Uruguay, they have two friendlies over the next week against Paraguay and Chile. While the Mexican team will enter this tournament on high spirits and with one of their best squads in some time with their best players hitting form, there are still questions head coach Juan Carlos Osorio will have to answer over the two friendly matches to figure out who his best starting XI will be against Uruguay.
Who's the best option in goal?
With two friendlies, there's a good chance that Osorio will try out Alfredo Talavera and Guillermo Ochoa in each game to see who has the best chance to start for Mexico. Talavera continues to be one of the best keepers in Liga MX and has stepped up in goal in Mexico's toughest games so far under Osorio. Ochoa for his part comes in high on confidence after winning and keeping his starting spot in La Liga side Malaga. A big sign of who could start against Uruguay will be the 'keeper who gets the start against Chile, considering the defending Copa America champions are a higher quality opponent than Paraguay.
Torres-Nilo or Paul Aguilar
One of the most interesting observations about Osorio's final roster is that there's only three left backs on the roster. Miguel Layun, Paul Aguilar, and Jorge Torres-Nilo. Layun is a lock to start but the question is whether he will start as a right back, to go with his natural right foot, or left back, where he's played in recent seasons. Osorio has started he'd rather have his backs play on the side of their natural foot, but he's showed the willingness to go against that as Layun has played on both side for Mexico under Osorio. The question might not whether he likes Layun on one side or another, but whether he fancies the left footed Torres-Nilo or the right back Aguilar.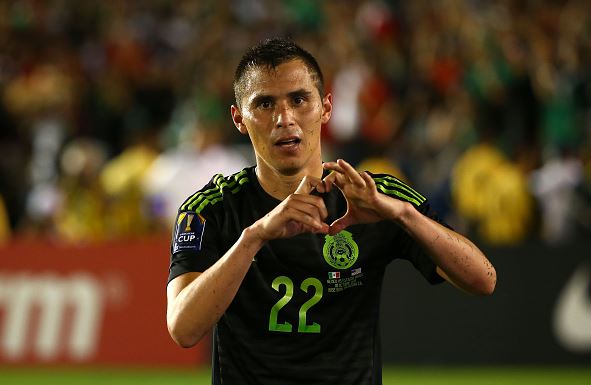 Both have been regulars for Mexico for years now and offer different options as defenders. Aguilar loves to join the attack and is more aggressive on the offensive end. He isn't the best on the ball defender, but he is a scrappy defender. Torres-Nilo is a bit more conservative on offensive end compared to Aguilar. On the defensive end the bigger and more athletic Torres-Nilo is better winning balls in the air and has the ability to win back and recover quicker than Aguilar.
Both players should have a chance over the next week and a half to win a spot for the opener. The last factor that could play a part with who starts the opener is if Osorio wants to play a bit more conservative like he did against Honduras instead of go on a full on attack like he did both times against Canada.
What does "The Kaiser" have left?
Captain and legend Rafael Marquez might be making his last few appearances for Mexico. You have to think that by making the final roster, Marquez is set to start and play as much as possible for Mexico instead of being an option on the bench. While he could play in the back, recent outings for Mexico suggest that he's most likely to play in front of them and behind the midfielders as a defensive midfielder.
Against Canada he was pulled at halftime for picking up a knock, and with the quick turnarounds in games, and his age, it's harder to recover from game to game knocks. Also will he be able to handle the quickness and speed of the game? While his passing, touch, and positioning on the field has yet to leave him, at 37 he doesn't have the legs anymore to keep up with elite players. Of course every time it looked like Marquez had nothing left to give, he has shown the ability to answer those calls and give a world class performance. It was as evident as last September when he played a masterful game against Argentina in a friendly and only after he left the field did Argentina comeback from two goals down.
Formation formation formantion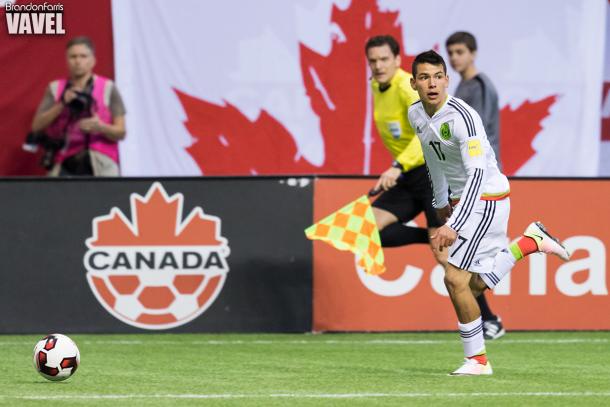 What makes Osorio a bit unique is how open he is with saying part of the process of picking his starting team comes from studying the opponent and what they have to offer. The last few outings he's thrown out a very aggressive 4-3-3 formation which had put major pressure on their lesser opponents. While Mexico will still want to be aggressive, Canada isn't near the class and quality of Uruguay, and a full out attack could leave too many gaps in the back. He's also shown a slightly more conservative formation against Honduras which resulted in a makeshift 4-4-2.
While it wasn't anywhere near parking the bus, the attack involved less players and left less holes to be countered. The formation choice could also lead to which players are involved in the attack and whether he does with more attacking minded forward like players like Jesus Corona and Hirving Lozano, or with more traditional wingers like Tigres duo Jürgen Damm and Javier Aquino.
The next week and a half will show plenty about Osorio and how he plans to attack the rest of the Americas this summer.