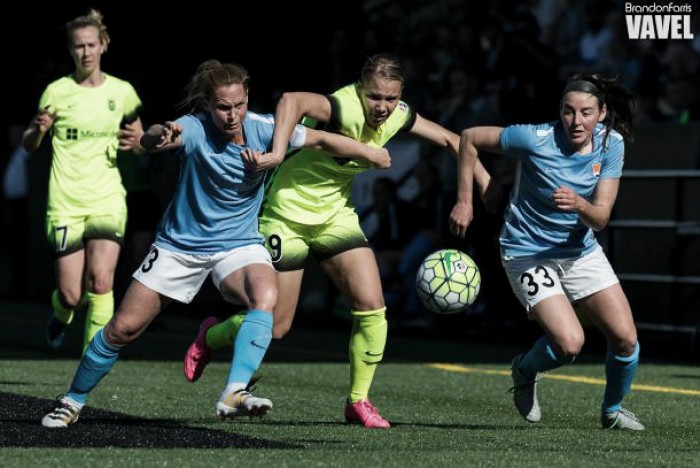 On Wednesday, the Seattle Reign announced that they re-signed defender Merritt Mathias for the upcoming 2017 NWSL season. This will be Mathias three year with the Reign but her fifth overall in the league. The 2014 and 2014 seasons she was with FC Kansas City. As usual, the terms of the deal were not disclosed as team and league policy dictates.
Mathias happy to return to Seattle
In the press release, Mathias talked about how much she loves the organization and the Seattle is her second home:
"I am thrilled to be returning to Seattle for my fifth season in the NWSL," said Mathias. "I love everything about this organization and consider Seattle my second home. I'm really looking forward to what this season has in store for myself and the team. As always, let it reign!"
Mathias played in 19 of the 20 possible matches in 2016. She made 17 starts and scored one goal. After beginning the season as a forward, she switched to defender and this helped her earn her first ever call-up to the United States Women's national team.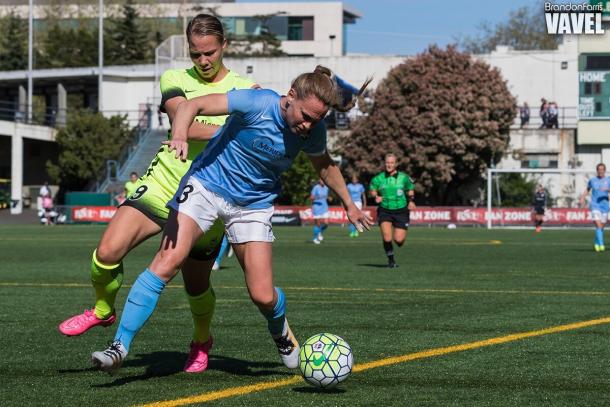 Laura Harvey believes Mathias is a huge asset
In the same press release, general manager and head coach Laura Harvey had nothing but praise and love for Mathias and her ability to play multiple positions:
"Merritt is someone that has been a huge part of the team now for the last two seasons," Harvey. "She's played in multiple positions which is a huge testament to her ability. When you have such a small squad, when you have someone that can play multiple positions, it's huge."
Reign have five roster spots left
Each NWSL team is only allowed to have 20 players on their roster and Seattle is currently sitting at 15. Nobody is sure what the status is of Hope Solo and it appears that the Reign are waiting for Kiersten Dallstream to sign the contract that they extended to her after the 2016 season. The Reign are also coming off of a pretty good 2017 NWSL College Draft so there will be tons of competition for those final five spots.