The Chicago Fire notched their first victory of the 2017 season on Saturday afternoon with a 2-0 shutout of visiting Real Salt Lake. Nemanja Nikolic and Arturo Alvarez each registered their first goals of the season in securing the full three points for the Fire.
Short-Handed RSL Concedes Twice
For the second straight week, RSL was forced to field a starting eleven peppered with backups as Luis Silva saw time at forward in place of an injured Joao Plata (hip) and Chris Wingert stepping in at left back for Demar Phillips (hamstring). But Real Salt Lake perhaps saw its most significant change-up at center back, where the pairing of David Horst and rookie Justin Schmidt were pressed into service after injuries to putative starters Justen Glad (knee) and Aaron Maund (hamstring) and primary backup Chris Schuler (foot). And 22 minutes into Saturday's match against the Fire, a quadriceps injury sidelined forward Jordan Allen. Stepping into the breach was Ricardo Velazco, who last year featured for Real Salt Lake's USL affiliate, Real Monarchs.
For the most part, RSL's makeshift lineup held up, but for a pair of unusual plays that led to Fire goals. The first, in the 11th minute, came on the counter. Chicago forward Michael de Leeuw received a pass at midfield in traffic and was promptly tackled by defender Sunny Stephen. Unfortunately for the visitors, Sunny's tackle knocked the ball through RSL's back line to Nikolic, whose offside position was negated by Sunny's touch, and the striker calmly slotted a shot past goalkeeper Nick Rimando for the opener.
Chicago's lead was doubled only four minutes later. Fire attacking midfielder Alvarez received a pass on the right flank and successfully cut back to the top of the 18-yard and fired a left-footed shot toward goal. The shot deflected off the foot of Horst and slowly dribbled past Rimando, who had been wrong-footed by the unexpected deflection.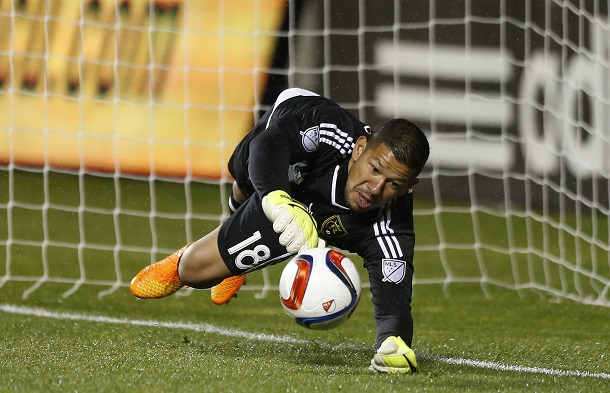 RSL Out of Sync
In spite of the lopsided score line, Real Salt Lake controlled many facets of Saturday's match. The visitors enjoyed most of the possession (58.3 percent), attempted 128 more passes with greater accuracy, and logged twice as many shots (12 for Real Salt Lake against 6 for Chicago). But for the second consecutive week, the Claret-and-Cobalt were unable to force the opposing goalkeeper into saves, putting only 1 of their 12 shots on goal against Chicago after managing only 3 shots on target on 17 attempts last week against Toronto FC.
And nowhere did RSL look more disjointed than inside the six-yard box. In the 35th minute, Silva received a corner kick at the back post of the Fire goal. But Silva was unable to turn the ball toward goal, instead managing only a deflection out of bounds for a goal kick. Yura Movsisyan followed suit in the 78th minute when substitute Chad Barrett crossed a ball to Movsisyan's feet, only to see Movsisyan misfire and weakly tap the ball over the end line.
The extent to which RSL's attacking woes are a function of offseason rust, irregular lineups, or superior opponents is not yet clear, but the coming weeks will provide some clarity.
Up Next
Real Salt Lake returns home for a March 18 tilt with the Los Angeles Galaxy, while Chicago treks to Georgia for a showdown with Atlanta United.