 One day after the Vancouver Whitecaps and Columbus Crew announced a huge trade, Minnesota United and the Colorado Rapids tried to do them one better. First reported by Jeff Rueter of FiftyFive.One, the Rapids are sending midfielder Sam Cronin and left back Marc Burch to Minnesota in exchange for midfielder Mohammed Saeid and winger Josh Gatt.
Cronin and Burch will help a bad Minnesota defense
Cronin and Burch should immediately help a struggling Minnesota defense that has allowed 18 goals in four games, 12 more than any other team so far this season. Both were part of a Rapids team that finished second in the Supporters' Shield race in 2016 and helped post the best defense in MLS last season.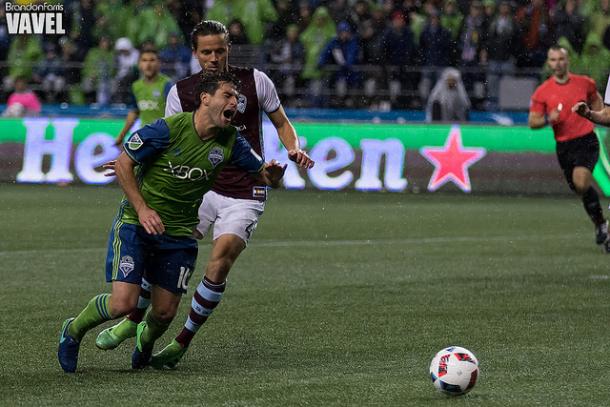 Cronin, 30, and Burch, 32, have over 200 MLS appearances under their belt in their careers. Cronin was Colorado's captain last season and appeared in 33 regular season games while Burch appeared in 28 games. Both helped lead Colorado to the Western Conference Finals against the Seattle Sounders where they lost 3-1 on aggregate.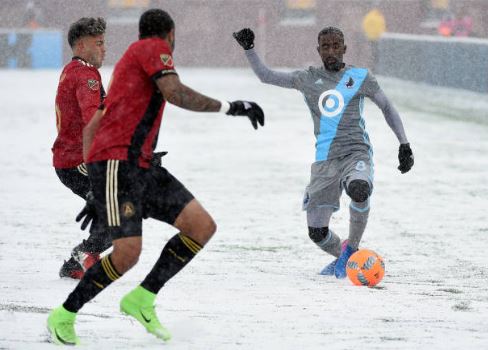 Saeid is moving to his second team this year after he was acquired by Minnesota last winter and plays more of an attacking role which could help Colorado on the offensive side of things. He has zero goals and just six assists in 53 career MLS games. Gatt originally signed with Minnesota after spending five years in Norway with Molde. He has yet to appear in a game this season.
What's next?
Minnesota will look for their first ever MLS win when they host Real Salt Lake and new head coach Mike Petke at TCF Bank Stadium on Saturday. Colorado will not play this weekend as their previously scheduled match against FC Dallas was moved to accommodate Dallas' preparation for the CONCACAF Champions League semifinal match against Pachuca coming up on Tuesday.