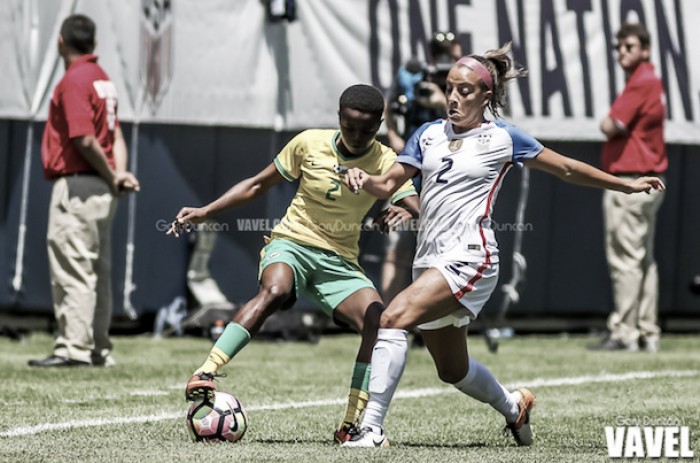 It has been announced that storied French club Paris St. Germain has made a contract offer to USWNT player Mallory Pugh. This news comes a few weeks after Pugh announced that she would be leaving UCLA, where she played and studied for less than a semester, in order to turn pro.
Pugh had a few offers on the table to play in the NWSL after she graduated high school in 2016, but she turned them down in order to pursue her degree, but national team obligations made that increasingly difficult, causing her to delay her start to January of 2017, missing the main fall season in favor of captaining the U-20 WNT in their world cup.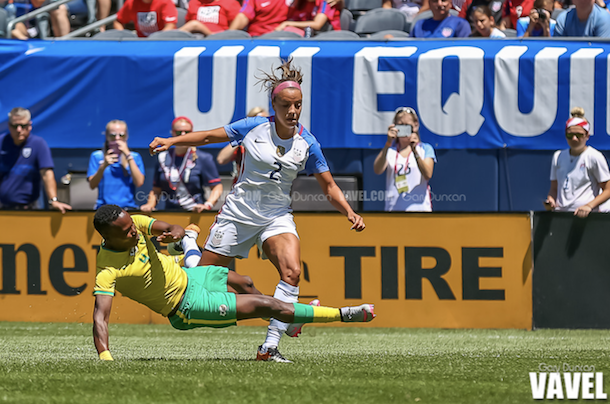 Should Pugh sign with Paris, she'd be following closely in the footsteps of national teammate Lindsey Horan, who famously turned down a full scholarship to UNC to play with Paris St. Germain. Horan, who now plays with the Portland Thorns, played in Paris from 2012 to 2015. If Pugh were to stay in the NWSL, she'd likely be headed to the Washington Spirit, the team with the draft rights to her, but a team less desirable due to the recent departures of the club's biggest names.
The NWSL is not in a place to lose another big name as many have elected to play overseas in the gap between the Olympics and 2019 World Cup, and according to Sports Illustrated's Grant Wahl, Pugh would prefer to stay in the U.S., but the talent she'd be surrounded within Europe is very hard to compete with. The team recently defeated FC Barcelona in the Champions League semifinal and now will take on reigning champion Lyon.
The teams in the NWSL will be looking to work out a deal that is favorable for both the teams involved and Pugh in an attempt to keep her in the league, but with this offer in play, everything they put together may just not be enough.