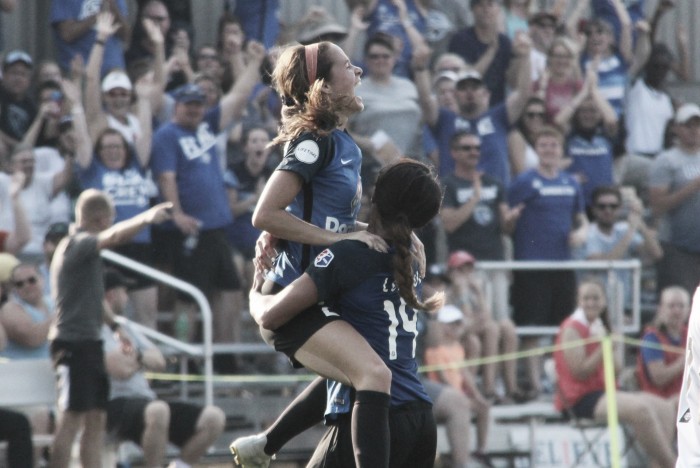 Eight FC Kansas City players' contract options will be exercised for 2018, the team announced on Monday, along with the other nine teams in the league.
Forwards Shea Groom, Maegan Kelly, and Brittany Ratcliffe were among those whose options were exercised for the upcoming season, along with defenders Yael Averbuch, Christina Gibbons, Sydney Miramontez and midfielders Caroline Flynn and Mandy Laddish.
Groom and Kelly finished the season with five goals each (tied for second most) for the seventh place Blues in 2017. Gibbons was one of the top-performing NWSL rookies in her first season out of Duke University, and Miramontez stepped up late in the season to join a defense which helped FCKC win five of its last eight matches.
New contract offers were extended to a number of players as well, including to defenders Alex Arlitt, Becca Moros, and Brittany (Taylor) Kolmel. Also receiving new offers were midfielders Katie Bowen, Lo'eau LaBonta, Alexa Newfield, and Erika Tymrak, as well as goalkeepers Nicole Barnhart and Cat Parkhill.
Barnhart, who played every minute of the 2017 season despite battling nagging injuries, was voted the team's Most Valuable Player by the fans and players.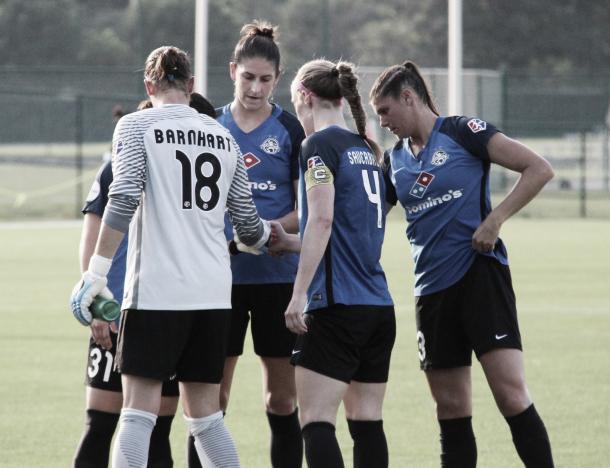 U.S. Soccer allocated forwards Amy Rodriguez and Sydney Leroux, along with defender Becky Sauerbrunn, will remain on the roster. Canada's Desiree Scott rounds out FCKC's federation players and will also remain on the roster ahead of the 2018 season.
While Rodriguez missed all but the first 57 minutes of the season due to an ACL tear, Leroux went on to lead the Blues with six goals in her first season back from maternity leave. Meanwhile, Sauerbrunn captained the team to eight wins on the year, en route to her fifth selection to the NWSL Best XI, the only player in the league to achieve this distinction.
The team also announced a fan-voted Goal of the Year Tournament on Monday, with eight of the most impressive goals of the season "competing" for the top prize.