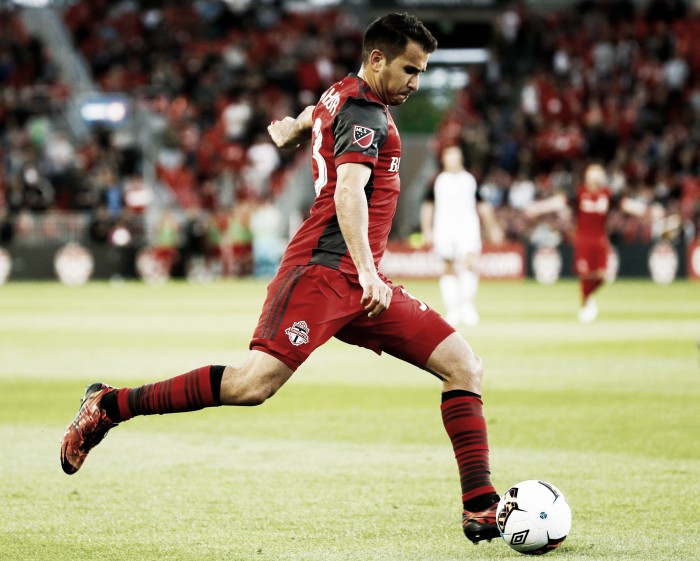 After a solid 2-1 win over the New York Red Bulls, Toronto FC's Steven Beitashour spoke to the media about his overall thoughts on the game. The defender touched upon the team's performance, goalkeeper Alex Bono and the wonder that is Sebastian Giovinco.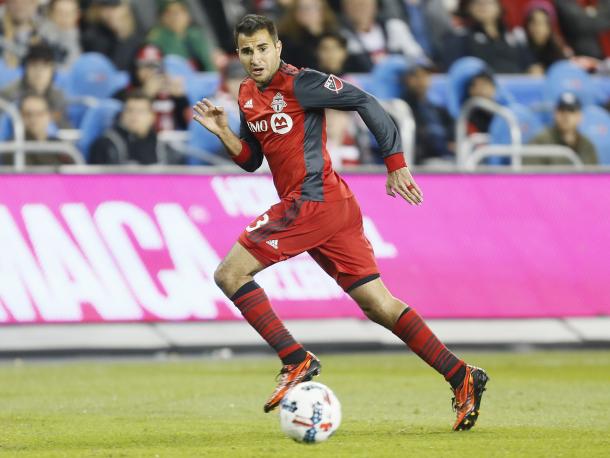 The playoffs offer a different challenge to teams
Based on his own viewpoint, Beitashour felt that the very nature of the game last night was different from what usually happens in the regular season of Major League Soccer. He felt that in a game like this, "you have to be proactive; communicate as much as possible and be ahead of them [the opposition]." Beitashour thought that his team, for the most part, managed to keep the Red Bulls stymied throughout the game and everyone, from front to back, were more proactive than reactive, which helped them get the win.
Due to the tactical nature of most first-legs in knockout competitions, Beitashour also stated that the TFC coaching staff had worked hard to prepare the team from the starters to the substitutes, during training all throughout the week. The preparation is a "grind" according to the San Jose native but it shows just how deep Toronto are as a roster, which is good news for them and their fans.
On the performances of Bono and Giovinco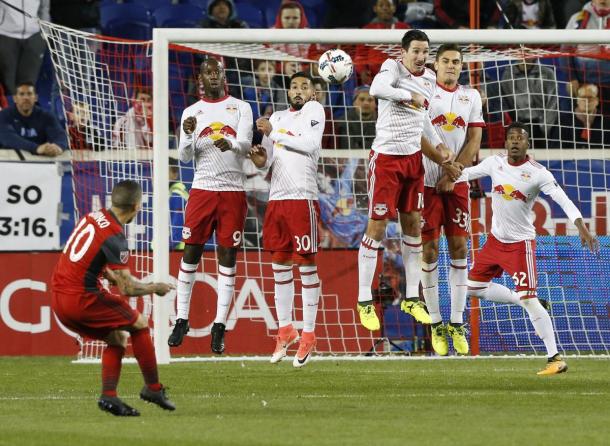 Beitashour also took time to answer about Alex Bono's key saves especially right at the end of the game, which kept Toronto in front. The defender stated that the team are "definitely glad to have him back there" and the young goalkeeper definitely proved his worth once again last night.
As for talisman Giovinco who put Toronto on the front foot again in the second half with a fantastic free-kick, Beitashour stated that everyone was "excited to have him and those free kicks" in the team. The TFC man ended his time by saying he looked forward to seeing the home crowd this weekend and that Toronto FC would give them the good performance that they are expecting.
The two teams will meet up on November 5, 2017, at BMO Field for the second leg of the Audi 2017 MLS Cup Playoffs and Beitashour will be hoping that his team finishes off the job in front of their fans.