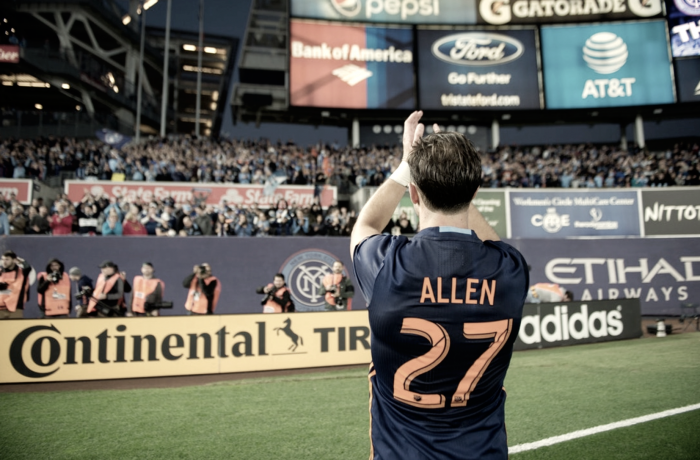 Orlando City SC announced Monday that they have received RJ Allen from fellow 2015 MLS expansion side, New York City FC via trade. On Wednesday, RJ Allen spoke with VAVEL USA about his move to Orlando, his favorite moment at NYCFC, and much more.
Interview
VAVEL USA: From training with David Villa prior to NYCFC's inaugural season to your final appearance with the club, do you a favorite memory with NYCFC?
RJ Allen: My favorite memory from my time with the club has to be my debut and my first start in the NY Derby where I recorded my first MLS assist. All the hard work I had put in up to that point and going overseas to get my first professional minutes just came full circle on that day and it was all worth it. It was a dream come true to do it in such historic stadium like Yankee Stadium.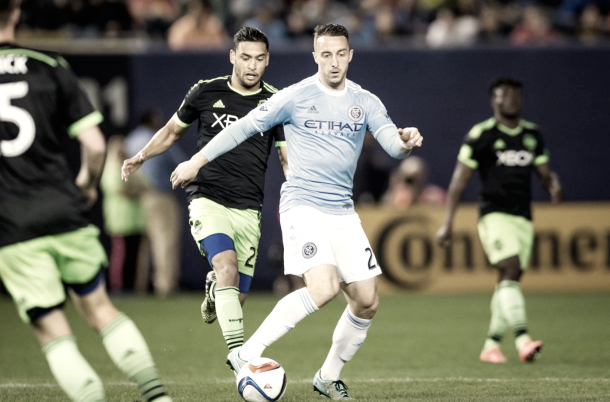 VAVEL: Since your MLS debut in 2015, how much do you feel your game has grown during your three-year spell with NYCFC?
Allen: My game has grown tremendously since day one with NYCFC. I really developed my game with the staff here now in Orlando which is why I wanted to come back to them and under Patrick Vieira both physically and tactically. I'm a smarter and more improved player than I was when I first came into the league because of the caliber of coaches I have been fortunate enough to work with.
VAVEL: You'll be playing under Jason Kreis for the second time in your career, do you think having a history with the manager is going to help you transition into Orlando City?
Allen: I think transition wise it will help me because I am familiar with how he works and his expectations on a day to day basis. With that said, everything you get in this game, you have to work at. Nothing is given; it is all earned!
VAVEL: In 2016 you were tied for the league lead in assists amongst defenders, is that something you're hoping to achieve once again?
Allen: Absolutely. I still believe I can be a top fullback in this league and have more to offer than I have in my first three seasons in NYC. I'm hoping Orlando City will be that platform for me to take my game to an even higher level than I was at in 2016/2017.
VAVEL: Finally, what are both your personal and team goals for the 2018 MLS season?
Allen: Team goals; first and foremost is to qualify for the MLS playoffs for the first time in history. I believe with the caliber of players coming into this team we will have a real shot at being a part of that history. After that, we want to compete for the Supporters Shield and in the US Open Cup. Make a real strong case for ourselves. For me personally, if the team is doing well then the individual success will come second. As a group we will always achieve more so I will let those pieces fall where they are supposed too.
The Future
At just 27-years-old, RJ Allen still has a lot left in the gas tank and is hungry to show that in the upcoming 2018 MLS season. With a history with Jason Kreis and his staff, RJ is hoping his transition will be easier, but that won't stop him from trying to prove himself each and every day as he did his past three years in New York City.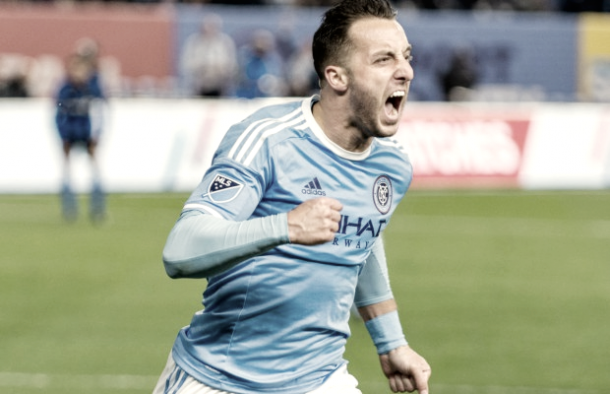 With Kaka's retirement, Orlando City has a lot of room on the books to build a top roster and starting with RJ Allen was a terrific start. Just a year removed from the conversation of best fullbacks in the league, RJ is still capable of re-entering the same conversation. The defender seems eager to prove himself in his new purple kit.
If you want to read more about RJ Allen's move to Orlando, click here.