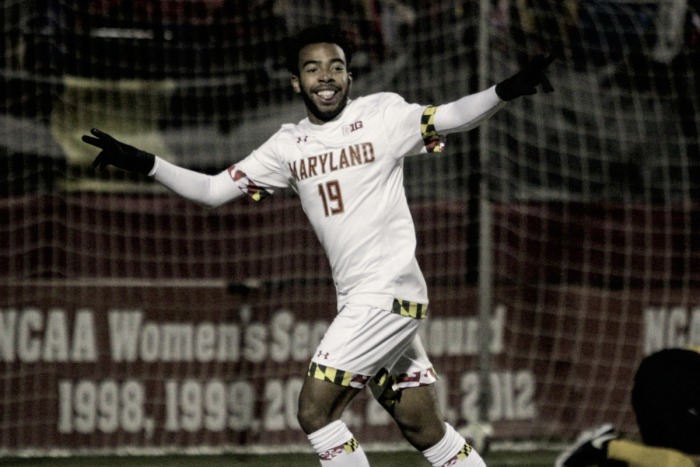 On Tuesday, the Portland Timbers announced that they had traded for the homegrown rights of US U-20 National Team midfielder Eryk Williamson from D.C. United. This deal is similar to a deal that recently took place between Orlando City SC and the Chicago Fire in which Orlando acquired the rights to former UNC midfielder Cam Lindley.
The Maryland standout was traded in exchange for $100,000 General Allocation Money in 2018, $100,000 Targeted Allocation Money in 2019, a 2018 international spot and a natural second-round pick in the 2020 MLS SuperDraft.
Career Prior to Portland
As a D.C. United Academy boy, Eryk grew up in a top academy that has led to three homegrown contracts of players still rostered by the club today. Those players are Jalen Robinson, U-17 World Cup standout, Chris Durkin and the 2016 MAC Hermann trophy winner Ian Harkes.
Before arriving at Maryland, where Eryk would spend three seasons, the midfielder was apart of the U-18 USA National Team. Following representing his nation, Williamson headed off to Maryland. In his freshman season, Eryk appeared for the school 20 times, starting all of those but one, scored five goals and added three assists. His performances saw him named to the Big Ten Championship all-tournament team.
His sophomore season saw him score three more goals, five more assists in nineteen appearances and was then named to the Second Team All-Big Ten. His junior season in 2017 was the most impressive season of the bunch.
His nineteen games played led to him being awarded Big Ten Midfielder of the Year as well as a spot in the first-team All-Big Ten. He recorded a team-high six goals and added five assists. He did all of this after appearing in four of the nations five U-20 World Cup games in the summer.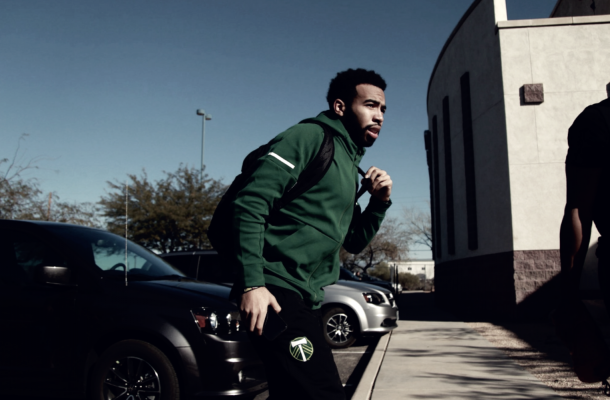 Quotes
Portland Timbers General Manager Gavin Wilkinson started by saying "We are very pleased to announce the acquisition of midfielder Eryk Williamson." He went on to say "Eryk is a talented young American player that we believe possesses the skillset and tools to one day become an impact player in MLS."
New Head Coach at the club Giovanni Savarese says "Eryk is a dynamic young midfielder that has shown his abilities at the youth levels in this country, and his talents were on display this summer with the United States at the U-20 FIFA World Cup."
The praise didn't stop there as Maryland head coach Sasho Cirovski said "I see Portland as a great fit for Eryk as he takes the next step in his career." He then complimented his own fanbase as well as Portland's by claiming "He leaves the best fan base in college soccer, the Crew, that most closely resembles the passion and commitment of the Timbers Army."
The legendary Maryland head coached gave fans excited when he said "I think he's probably the most skillful player in all of college soccer last year and, at times, was unstoppable."
Quotes via Timbers.com