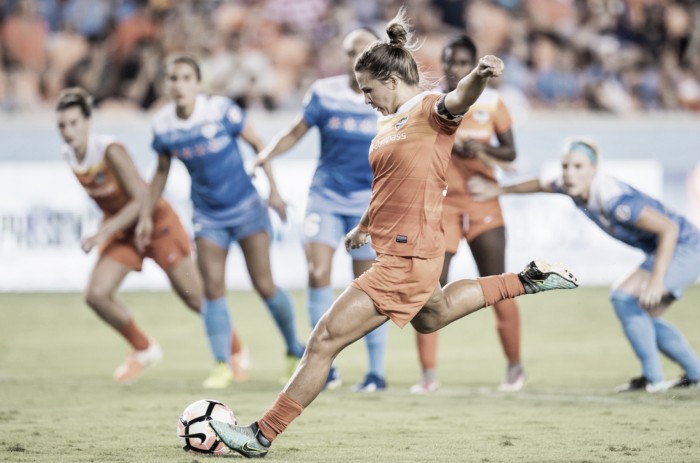 The Houston Dash announced that they have re-signed defender Amber Brooks for the 2018 National Women's Soccer League season. Per league and team policy, the detalis of the contract were not disclosed.
Brooks was named the 2017 Dash MVP after being one of four field players throughout the whole league that played all 2,160 minutes of the regular season. She also captained the team, sporting the armband in eight matches last season.
2017 was the most active season for the long time NWSL mainstay. She scored one goal and two assists in her second season with the Dash, and as part of the backline she played a huge part in the club's five shutouts last season, the most for the Dash since 2015. She actually started at defensive midfielder for the 2017 season, but was moved to center back not too long after.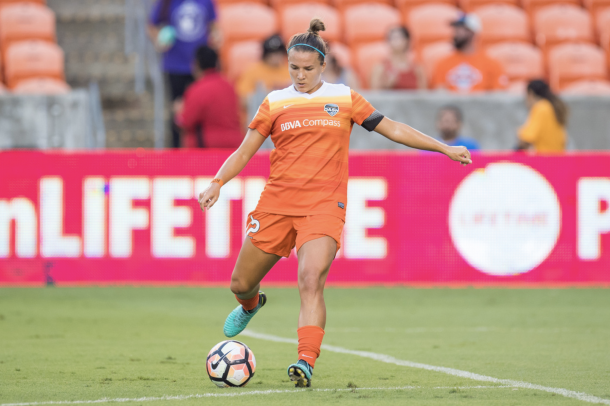 She made her debut for the Houston Dash in the Dash's 2-1 victory over the Chicago Red Stars in 2016 after being traded from the Seattle Reign in the offseason.
The University of North Carolina product has played with the Reign, but began her NWSL career with the Portland Thorns in 2014 where she spent a season before moving to Seattle. Before her time in the NWSL, Brooks played for Germany's Bayern Munich from 2013-2014.
In her NWSL career, Brooks has started 34 out of 54 career games, scoring three goals and tallying two assists. She has a total of 3,103 minutes of regular season play under her belt and can be seen as one of the veterans in the NWSL, which is going into its sixth season this year.
The Houston Dash begin their preseason training camp on February 19 and will open play a month later on the weekend of March 24-25. Specific game schedules will be announced at a later date.