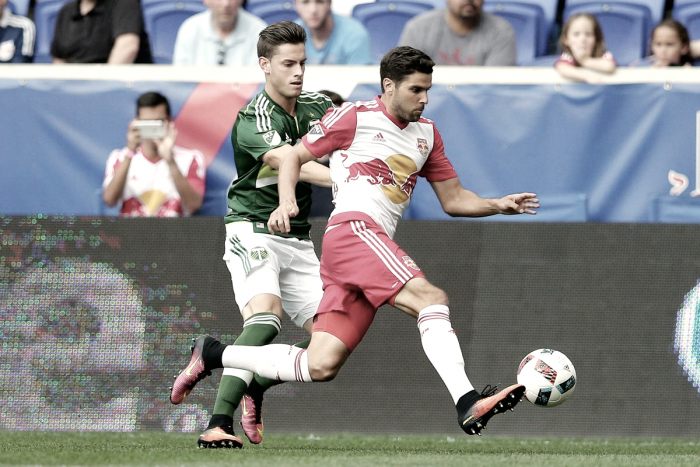 On Tuesday, Atlanta United announced that they had signed free agent, Sal Zizzo. The fullback began his career in America before moving to Germany. Since returning to America in 2010, the 30-year-old has played for 4 MLS clubs, Atlanta being the fifth.
Career Path
Sal Zizzo went to UCLA for two seasons while also playing for PDL side, Orange County Blue Star. After a successful U-20 World Cup in 2007, Zizzo left college and joined German side, Hannover 96. Sal was with the club until 2010 and appeared for both the reserve side and senior team.
Zizzo made 45 appearances for the reserves and managed to grab 8 goals during his stay in Germany. His performances with the reserves also saw him manage to appear for the senior team 8 times. In 2009, Zizzo was loaned to Fortuna Düsseldorf. After an ACL injury which saw him miss the entirety of the 2009-2010 season, Zizzo left Germany and returned to America.
In the middle of the 2010 MLS season, Sal joined Chivas USA. However, his stay was short as managed just 10 appearances and only managed to start just one of those. Following the end of the season, Zizzo was traded to the Portland Timbers, who were about to begin their first ever MLS season in 2011.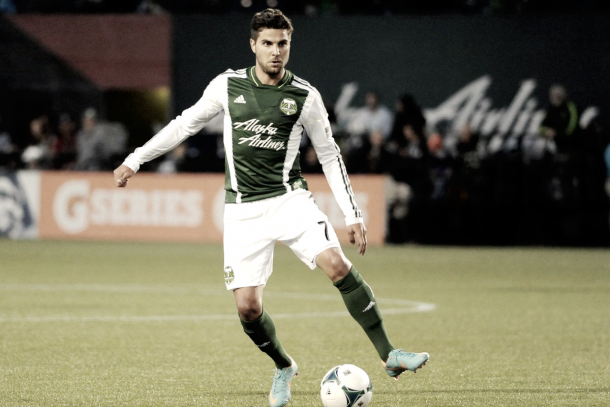 Sal had a good debut season for the club but began to get progressively fewer minutes during his three seasons with the club. In 2011, Zizzo made 30 appearances, starting nearly half of them, and added three assists. The following season, Zizzo's minutes dropped, starting just 20 games, but adding 4 assists and his first career MLS goal.
In 2013, his final season with Portland, Zizzo played just 10 times, making just two starts which added up to less than 300 minutes on the field but managed to grab another goal. In 2013, for the second time in his MLS career, Sal Zizzo was traded for allocation money, this time, to Sporting Kansas City.
In his only season with SKC, Zizzo upped his minutes from the previous season by starting 13 times in 19 appearances and once again adding three assists. Unfortunately, those numbers weren't enough for SKC to protect him in the expansion draft which featured Orlando City SC and New York City FC.
After being selected by NYCFC in the expansion draft, Zizzo made Hudson River Derby history becoming apart of the first ever trade between NYCFC and the New York Red Bulls. The day after being picked by new expansion side NYCFC, Zizzo was traded with Ryan Meara joining NYCFC on loan for their first ever season.
Though he never played for NYCFC, Zizzo went on to play for the Red Bulls for three seasons putting up consistent numbers in the trio of seasons spent at Red Bull Arena. In all three years, he put up two assists apiece as well as earning consistent minutes for the club who made the playoffs every year he was there. Zizzo made his only 6 playoff appearances to date with the Red Bulls.
Now, heading into the 2018 MLS season, Zizzo will join an impressive Atlanta United side. Though not being one of the biggest additions to the side following Darlington Nagbe and Ezequiel Barco's entrances, Zizzo adds depth in multiple positions.
Quotes
Technical Director Carlos Bocanegra started with "We know Sal had options this offseason and we're happy he has chosen to sign with our club." He went on to say "He's a defender who we've seen play in a similar high-tempo style with New York Red Bulls and we expect him to come in and compete on our backline."
Quotes via ATLUTD.com