 On Tuesday, the Chicago Fire announced that Aleksandar Katai would be joining the club on a one-year loan deal from La Liga side Deportivo Alavés with the option to buy following the end of the loan. The winger will join the club pending receipt of his ITC and P1 Visa.
More European experience joins the club as Bastian Schweinsteiger and fellow Serbian speaker Nemanja Nikolic headline those with such experience.
Career Path
After years in the youth academy, Aleksandar began his professional career with Serbian side, FK Vojvodina. However, prior to making his senior debut for the club, he was loaned out to FK Palić. After just 6 months at the club, Vojvodina recalled him from his loan and gave him his debut on March 14, 2010.
Just seven days after his debut with the club, he scored a goal against FK Mladi Radnik. An impressive spell with the club until 2011 saw him join Greek powerhouses Olympiacos F.C. after 9 years with Vojvodina from youth levels up.
Unfortunately for Katai, he never played for the club and was instead loaned out four different times. Even then, some of the loans did not go to plan. First, he was sent to OFI Crete F.C., a Greek club. After seeing that the loan spell wasn't going to work out too well, Aleksandar was loaned to his former club, FK Vojvodina.
After a game in 2012, Katai was hospitalized for two weeks due to Thrombocytopenia. After putting on over 20 pounds during recovery, the winger was forced to miss play until the end of the year. However, he remained on loan in 2013 but left after an unexpected death to club president, Ratko Butorović, put the club through a spell of instability.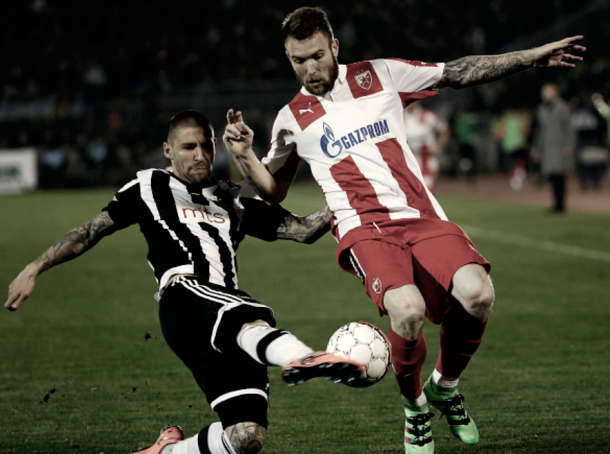 Next, Katai was once again loaned out to another Greek club, this time, Platanias F.C. During his most successful loan spell up until this point, Katai grabbed 8 goals in 24 games and added 6 assists in 2014. Unsurprisingly, Aleksandar was once again loaned out to a new club. This time it was a big club in Serbia, Red Star Belgrade.
After his season with Red Star, it was announced that he had terminated his contract with Olympiacos and that he would sign a full contract with Red Star Belgrade. In the 2015-16 season, he helped the club win their 27th Serbian league title by becoming the leagues top scoring with 21 goals.
After a great start to the season with Red Star in 2016-17, the winger was purchased by La Liga side, Alavés. During his brief stint with the Spanish club, Aleksandar made 23 appearances for the club and produced 3 goals and 4 assists.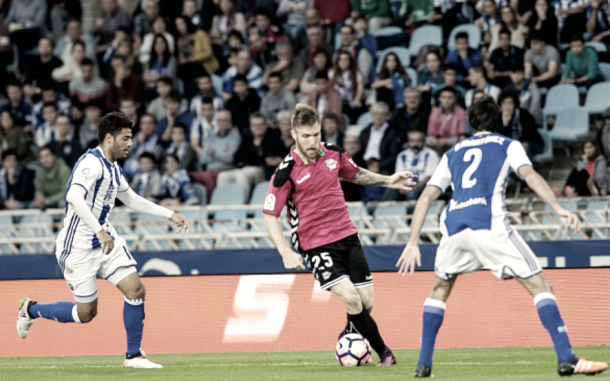 Now, Katai joins the Fire and adds to an already explosive talk featuring the 2017 MLS Golden Boot winner, Nemanja Nikolic. Chicago Fire Head Coach Veljko Paunović has ties with the Serbian national team and may be able to help Aleksandar Katai get on Serbia's plane to Russia for the 2018 World Cup.
Quotes
Chicago Fire President and General Manager, Nelson Rodríguez, led with "Aleksandar should make our attack more diversified." He further explained his statement by saying "He has the ability to turn a game on a single play whether it be off the dribble, with a pass or cross or even on set pieces. His desire to triumph should also fit well in our locker room."
Katai also seems excited to join the club as he said: "I am excited to join my new teammates and for the opportunity to work with Veljko Paunovic and the rest of the coaching staff." Aleksandar seems eager to play in front of the home fans as he then said: "We will do everything to win a championship for the city and our supporters, and I can't wait to score in front of our fans."
Quotes via Chicago-Fire.com