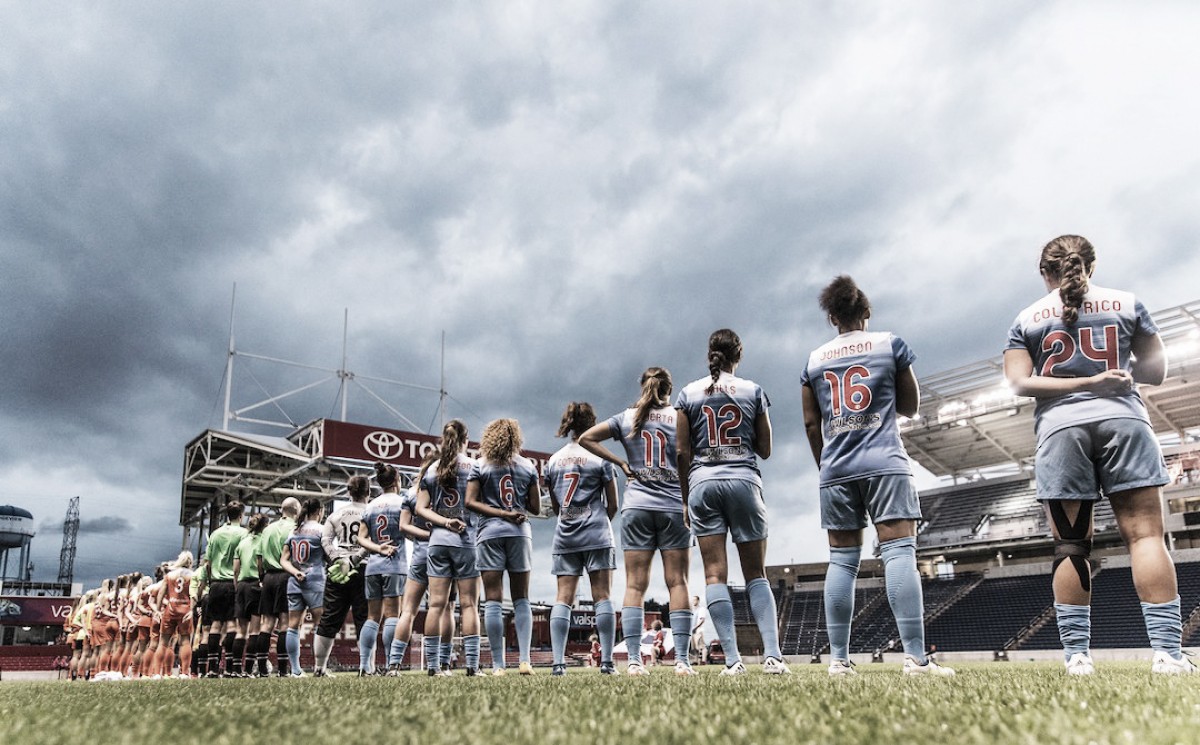 With the offseason almost over and preseason starting today, the Chicago Red Stars have released their preseason roster prior to the start of the 2018 NWSL season. Heading into preseason camp with the Red Stars are five that were invited from tryouts, 17 returning players from last season, six draftees from the 2018 NWSL College Draft, and one player from the Dispersal Draft that took place earlier this month.
The five players that are from tryouts are goalkeeper Ryann Torerro, defender Chandra Eigenberger and midfielders Corinne Harris, Christina Murillo and Erin Yenney. Some of the 17 players are USWNT players Julie Ertz, Sofia Huerta, Alyssa Naeher and Casey Short, as well as Australian International Sam Kerr.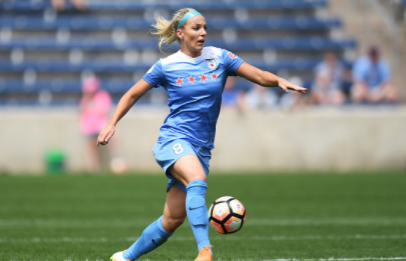 From the college draft is goalkeeper Emily Boyd, defender Zoey Goralski, midfielders Alexa Ben, Meagan Buckingham and Bri Visalli. The Red Stars also invite Joanna Boyles who they drafted from the dispersal draft. into their preseason camp.
The team will begin their preseason with matches against Marquette University on February 24th, and the University of Wisconsin on March 4th. They then will head to Portland to take on The Portland Thorns, The Houston Dash and the U.S. U-23 during the second-annual Thorns Spring Invitational.
The Red Stars will play their first match against the Dash and their home opener is against the Thorns.
Roster by Position
GOALKEEPERS: Emily Boyd (CDP), Michele Dalton, Alyssa Naeher (NYR), Ryann Torrero (NRI)
DEFENDERS: Taylor Comeau, Chandra Eigenberger (NRI), Indigo Gibson (CDP/NYR), Arin Gilliland, Zoey Goralski (CDP), Sarah Gorden, Sam Johnson, Katie Naughton, Casey Short (NYR)
MIDFIELDERS: Alexa Ben (CDP), Joanna Boyles (CDP), Megan Buckingham (CDP), Danielle Colaprico, Vanessa DiBernrado, Julie Ertz (NYR), Corinne Harris (NRI), Lauren Kaskie, Alyssa Mautz, Ashton Miller (CDP/NYR), Christina Murillo (NRI), Nikki Stanton, Michele Vasconcelos, Bri Visalli (CDP), Rosie White (NYR), Erin Yenney (NRI)
FORWARDS: Summer Green, Sofia Huerta (NYR), Sam Kerr (NYR), Stephanie McCaffrey, Yuki Nagasato
Key
CPD: 2018 NWSL College Draft Pick
NRI: Non-Roster Invitee
NYR: Not Yet Reported to Camp