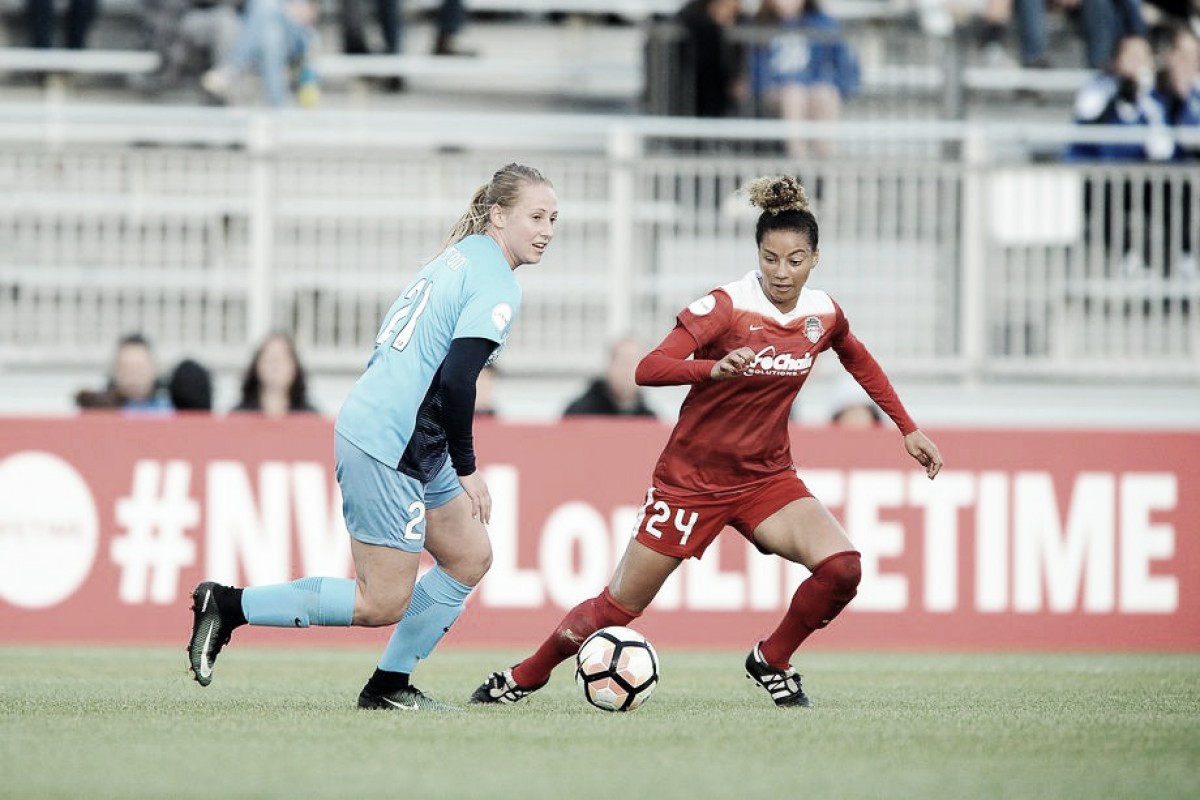 The Washington Spirit have signed defenders Whitney Church and Estelle Johnson to new contracts, the club announced on Friday. Forward Cheyna Matthews (née Williams) announced Saturday that she will miss the upcoming season due to pregnancy. All three players were with the team when it lost to the Western New York Flash in 2016 NWSL championship.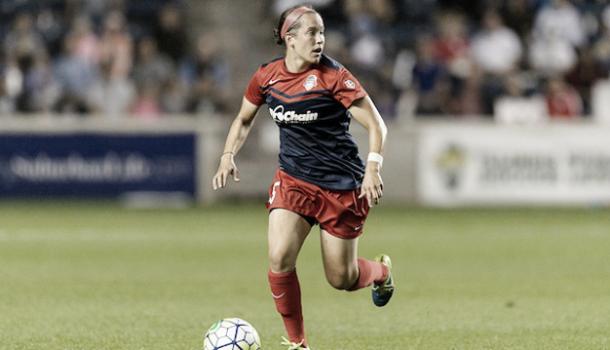 Re-signing the Defense
Church, who is heading into her fourth season with Washington, was drafted 30th by the Spirit in 2015 and played just 30 games in her first three seasons. That changed during the 2017 season when the 24-year-old appeared in and started 22 games. The Penn State alumna scored her first professional goal during week 20 in a road-victory of Sky Blue FC.
Johnson, who started 2013 with the Flash where she made appearances in 16 games, is also going into her fourth season with the Spirit. After not playing in 2014, the 29-year-old was traded to the Spirit in exchange for Toni Pressley. Since then, the University of Kansas grad has made 51 appearances for the club, 20 of which came in the 2017 season.
Pregnancy News
After solidifying two re-signs, the Spirit will lose forward Matthews for the 2018 season. Matthews announced via twitter that she and her husband, Buffalo Bills wide receiver Jordan Matthews, are expecting their first child in August. The two married recently after having met while playing their respective sports at Vanderbilt.
The 24-year-old was drafted in the first round of the 2016 NWSL draft by the Spirit. In her first season, she made 17 appearances, eight of them starts. She doubled the starts in 2017 with 16 and made 21 appearances bringing her total up to 38 over her first two seasons. She has scored eight goals and has also tallied an assist.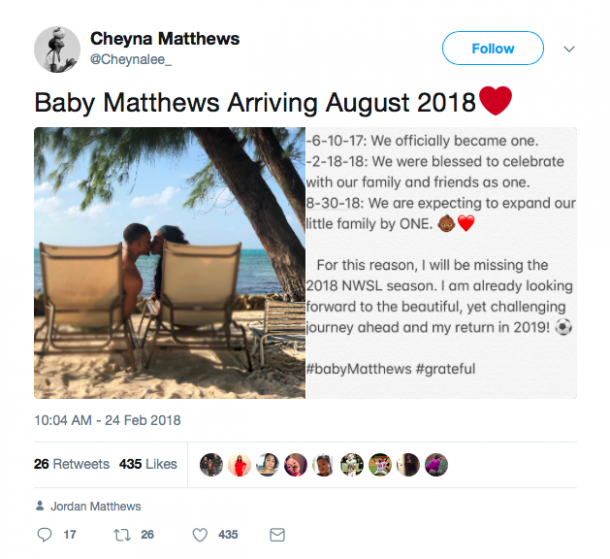 The Spirit open up the season at home against the Orlando Pride Saturday March 31.