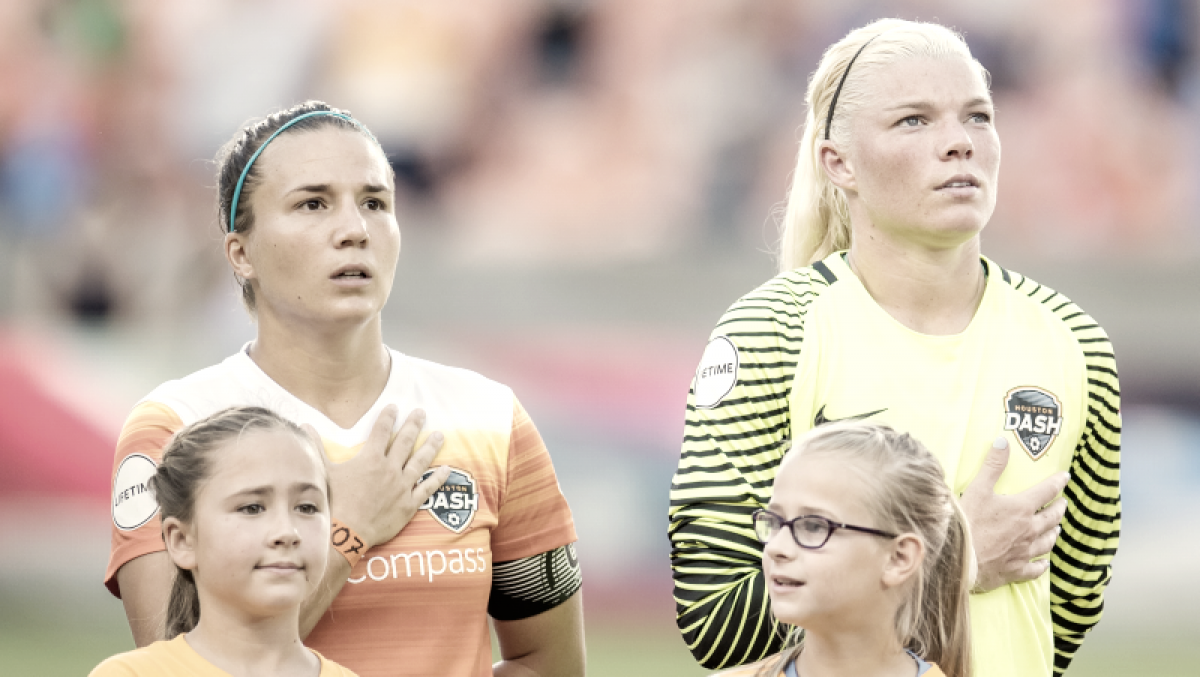 The Houston Dash have announced their final roster ahead of opening weekend of the 2018 National Women's Soccer League regular season. The Dash roster consists of 19 active players at the moment, with one spot remaining if head coach Vera Pauw chooses to fill it.
The Houston Dash drafted six players in the 2018 NWSL College Draft, but none of them have made it onto the final roster. This offseason has provided the Houston Dash with plenty of roster moves, and it is reflected in the final roster.
Nine players from last year's roster return for another season with the Dash. These players are goalkeepers Jane Campbell and Bianca Henninger; defenders Amber Brooks and Janine Van Wyk; midfielders Claire Falknor and Kristie Mewis; and forwards Rachel Daly, Kealia Ohai and Nichelle Prince. Three players on this year's roster are from the Dispersal Draft, where former Boston Breakers players were distributed amongst the rest of the teams in the league. In this draft the Dash picked up forward Kyah Simon, defender Lotta Okvist and goalkeeper Sammy Jo Prudhomme.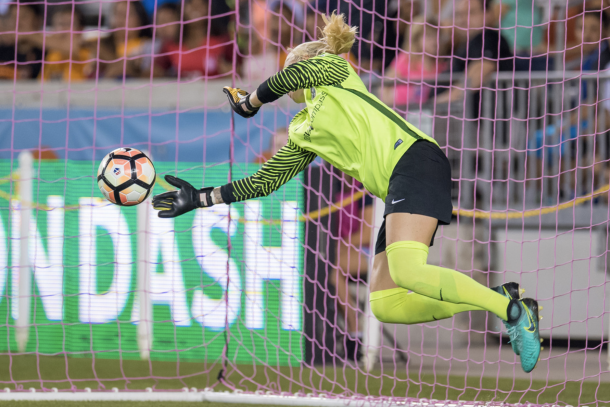 US Women's National Team forward Christen Press still has not reported to the Houston Dash's preseason camp and does not count against their 20-players roster. However, the Dash still hold her NWSL rights.
They have also waived two contracted players in Cari Rocarro and Cami Levin. Levin will be playing abroad this year.
2018 Houston Dash Roster
Goalkeepers: Jane Campbell (FED-USA), Bianca Henninger, Sammy Jo Prudhomme (DD)
Defenders: Lindsay Agnew, Amber Brooks, Rachel Daly (INTL-England), Lotta Okvist (INTL-Sweden, DD), Janine Van Wyk (INTL-South Africa)
Midfielders: Claire Falknor, Michaela Hahn, Kristie Mewis, Linda Motlhalo (INTL-South Africa), Mana Shim, Allison Wetherington
Forwards: Savannah Jordan, Thembi Kgatlana (INTL-South Africa), Kealia Ohai, Nichelle Prince (FED-Canada), Kyah Simon (INTL-Australia)
Federation Players (FED): 2
International Roster Spots Filled (INTL): 6
ACTIVE ROSTER
FED - Federation Player
INTL – International Roster Spot
ROSTERED PLAYERS NOT COUNTED AGAINST ACTIVE LIMIT
D45 - 45-Day Disabled List
SEI - Season Ending Injury List
NTR – National Team Replacement
GKR - Goalkeeper Replacement
MAT - Maternity
LOA - Loan
PEN – Pending
DD – Dispersal Draft