 Mexico over the international break had a mixed bag of results. A strong second half lead to a 3-0 win over Iceland Friday night. A second-half PK would be all Croatia needed to leave Dallas, Texas with a 1-0 win a few days later Tuesday night.
These were the last games that Mexico will play before head coach Juan Carlos Osorio will release the preliminary list before the World Cup. With that, where are some takeaways from Mexico's international break.
Jesus Corona Cements World Cup spot
Goalkeeper Jesus Corona has played third fiddle for much of Juan Carlos Osorio's time as Mexican head coach. Guillermo Ochoa and Alfredo Talavera have been battling out for Mexico's starting spot, with Ochoa now looking like the clear starter for the World Cup after some fine performances and Talavera coming back from injury.
Rodolfo Cota has been in the mix and sooner rather than later, Mexico will need to start handing off the gloves to a younger core of Keepers as only Gibran Lajud, 24, has received a Mexican call-up as a keeper under the age of 30 in the last year.
Corona though, getting the start Friday against Iceland, had a great first half in a match where Mexico struggled in the early going to finding their feet. He made some nice saves and had great control of his area and made a great last showing at his chance to reach his third World Cup.
Mexico's spine can't afford injuries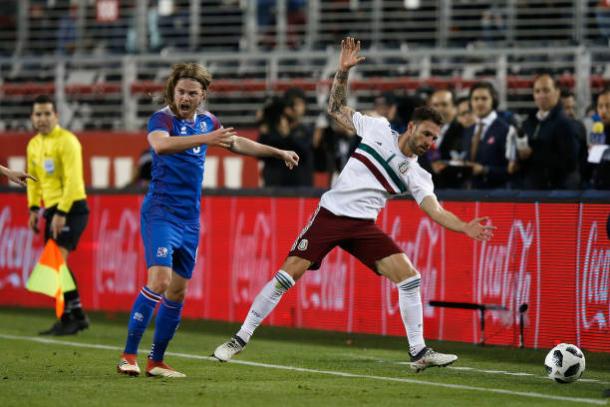 The biggest takeaway from the game against Croatia was the injuries Mexico suffered. Nestor Araujo left easy with what looks like a serious injury. Carlos Salcido looks to have reinjured his shoulder that put him on the shelf last summer, and Diego Reyes left at halftime after coming in the Araujo.
Add to that, Hector Herrera leaving the Mexico camp early because of an injury and Andres Guardado having a subpar week after coming back from injury.
Araujo and Salcedo, whom both been young breakouts under Osorio and someone would bet on as starters for Mexico's opening match, are now at risk of missing the World Cup. If Mexico wants to achieve something special in Russia, Herrera, Guardado, Miguel Layun, Hector Moreno, Javier Chicharito Hernandez, and Hirving Lozano can't afford to reach Russia banged up. Even with Osorio having a rotation policy, those names have been part of Mexico's biggest games under Osorio.
Few fringe players did themselves favors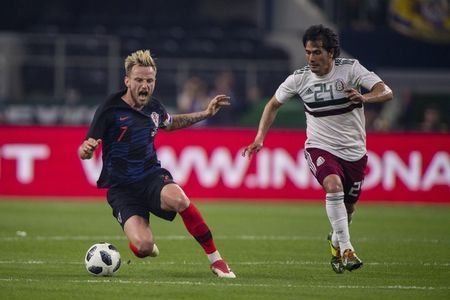 Players such as Hugo Ayala, Jesus Molina, Jorge Hernandez, and Rodolfo Pizzaro did themselves little favors in putting themselves in better positions to make Mexico's final 23-man roster. Pizzaro and Hernandez were handed a great chance in the starting lineup against Croatia to make a statement and both failed to make an imprint at all. Jesus Molina's performance was better but didn't show anything that would make you consider him over club teammate Jonathan Gonzalez, who didn't feature in either game. Which that is not a good sign for the 18-year-old, but after the performances of the others, maybe he helped himself more in those regards. Ayala, who's been one of the best defenders in Liga MX for years now, continues to show inconsistency for Mexico and now gives a chance for younger Cesar Montes with a chance at making it to Russia.
Those who did give themselves a chance were Marco Fabian. With a silent first half in the midfield and a Mexico who were failing to click at full pace, his freekick lifted El Tri going into halftime and showed the spark of magic he can deliver for Mexico when called on. Omar Govea continues to show the willingness to try and make an impact and shows flashes of his passing and creativity. Not a standout by any means, compared to others he took a step forward while others stayed stagnant or took a step back in the battle to make up Mexico's final roster.
Only two short months are left for Mexican players to force themselves into El Tri's World Cup roster with their club play.