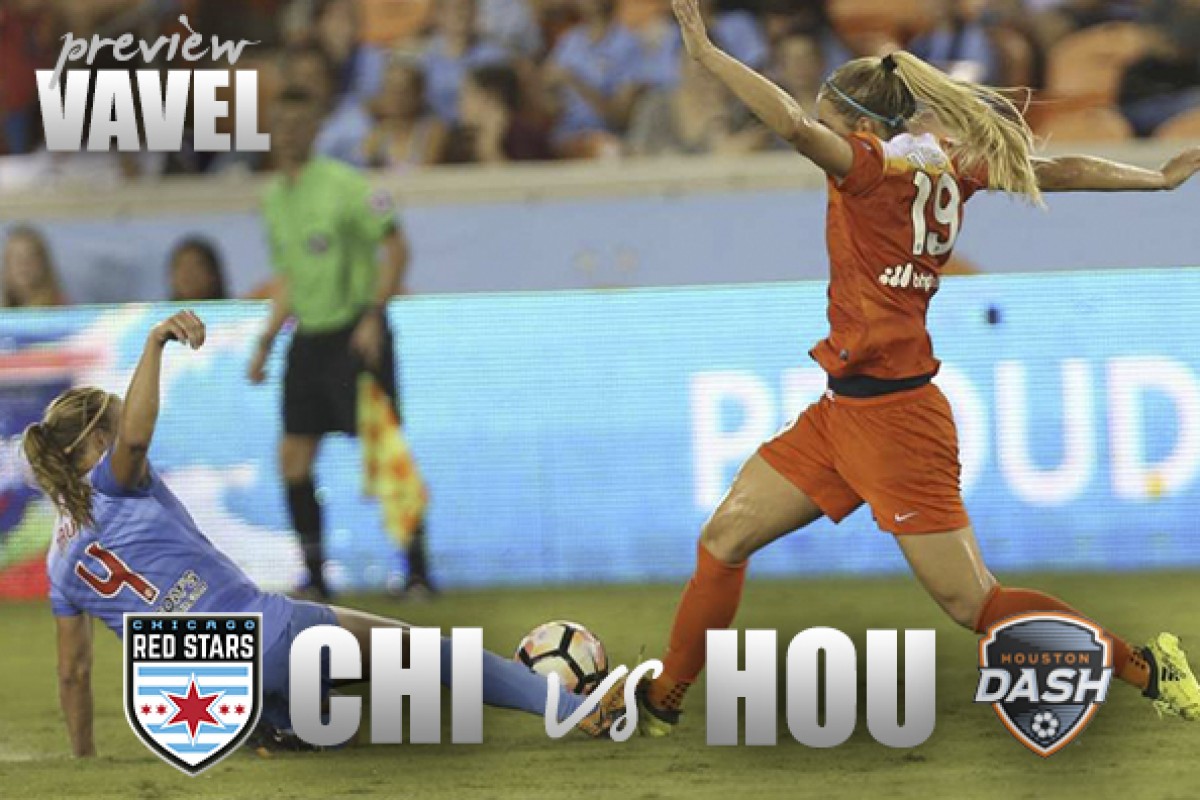 The first-ever mid-week set of matches comes in Week 4 of the National Women's Soccer League. The Houston Dash, after a bye-week, are traveling to the midwest to face off against the Chicago Red Stars. The two teams met in the opening weekend of the 2018 season in Houston at BBVA Compass Stadium, where they split points in a 1-1 draw.
Houston still looking for a win
Without a game this past weekend, the Houston Dash are fresh and ready to jump back into competition. They've yet to win a game this season, earning two draws in the previous two weeks: one with the Red Stars on opening weekend and a scoreless draw against the Utah Royals the following week. The Dash are currently in sixth place with a record of 0-0-2 (win-loss-draw).
As a relatively young team with plenty of new faces, this fresh new Houston Dash is looking to make a statement this year. Goalkeeper Jane Campbell has been stellar for her club in her second professional season. With six saves in two games, Campbell has kept her team in games by showing up big time, especially in the Dash's 0-0 tie with Utah. Rachel Daly looks to be well-adjusted into the backline as an outside back after playing at forward for the Dash for the past few season. Kristie Mewis, who was traded to the Dash late in the 2017 season, has also moved to outside back from the midfield. She's still as active as ever in the attack, working up and down her flank to help the Dash create opportunities in their attacking third.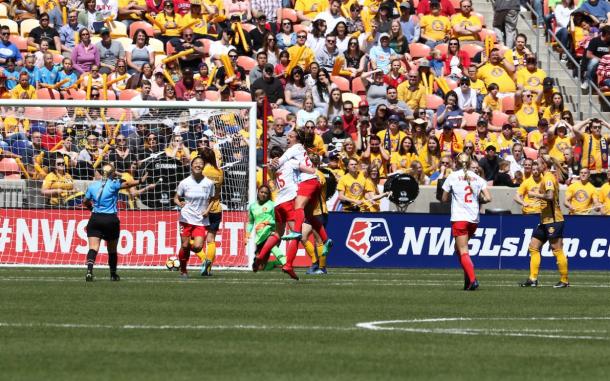 Chicago hopes for win number two
The Chicago Red Stars return home after an big 1-0 win over the Utah Royals and sit in fourth place with a record of 1-1-1 (win-loss-tie). With a win finally in the bag, they hope to keep the momentum going back home, where they search for their first home win for the 2018 season. Midfielder Danny Colaprico came up big for the Red Stars last weekend, scoring off of a spectacular half-volley to lead Chicago to victory. The Red Stars will again rely on the likes of Colaprico and Alyssa Mautz for more goals at home this weekend.
Chicago is still missing a handful of players due to injury such as Julie Ertz, Casey Short, and Vanessa DiBernardo. They are also still missing forward Sam Kerr as she's still with the Westfield Matildas competing for the AFC Asian Cup title. Despite missing some core players, the Red Stars have proved just how deep their bench is with the different players that have stepped up in previous week.
The Chicago Red Stars host the Houston Dash in Toyota Park on Wednesday, April 18. Kickoff is scheduled for at 7 PM Eastern Time and will be streamed on go90.