April 13th, 2013. Exactly 1924 days since the first game played in the National Women's Soccer League. During those 1924 days we've seen four different teams be crowned champion, two expansion teams join the league, the world's best players break countless records, hundreds of players get their shot at being a professional and countless fans be able to watch the best of the best face off in their own professional league. All these things sound great, yet if you really take a step back, the league doesn't look so great. During those 1924 days, we've also seen one too many players be forced to retire due to finances, players being tossed around from team to team like no ones business, we've seen players requesting trades because they weren't being treated like the professionals they are, we've seen two teams have to be relocated and one team close their doors for good. The NWSL was one of the best leagues, women could play in around the world for a while, but now, the truth is finally starting to come out.
NWSL Commissioner, who?
505 days. It should be added that it's 505 days and counting. 505 days and counting since what? Well, 505 days and counting since Jeff Plush stepped down as NWSL Commissioner. That's just a little over a year and four months since the NWSL has had a commissioner. Amanda Duffy, NWSL Managing Director, has been completing the typical jobs of a commissioner and many thought she would be appointed the position but yet, nothing. In January 2018, Duffy announced that the search was still ongoing and they were looking for the best person to take the position but still, nothing. Now the biggest question that comes to mind is, what is taking so long? That won't be answered here because, who really knows? But you have to wonder, why they would let a league that they want to be successful go on for so long without one. You also have to wonder, could this be the reason the NWSL seems to be falling apart?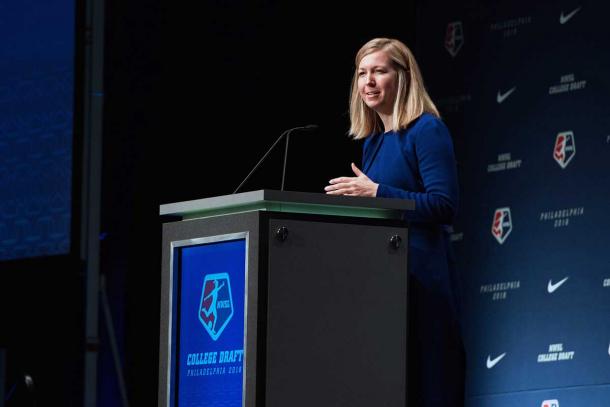 Sure, Plush was still commissioner when Western New York Flash relocated to North Carolina, but since he's resigned we've seen FC Kansas City just barely survive long enough to cease operations before Utah formed and absorbed their roster and the Boston Breakers, who had been around forever, cease operations. Teams in the league are falling apart and no one is there to keep them afloat. When Plush resigned back in 2017, the US Soccer President at the time, Sunil Gulati said that they would work hard to make sure they found someone to fill Plush's position. Well, we still have no commissioner, Gulati is no longer president of US Soccer and it's been 505 days and counting. In order for the NWSL to thrive, a commissioner needs to be appointed and it needs to happen sooner rather than later.
Are the referees putting the players in danger?
It's not unusual for fans to disagree with calls referees make. Especially if the call is against their favorite teams. Something that is unusual is an excessive complaint about the referees from coaches and lately that is something that has been seen a lot. Utah Royals FC coach, Laura Harvey has made more than one complaint about the refs this season. Just recently the Royals lost to the Orlando Pride 2-1. There were penalties that she thought weren't deserved and fouls that were never called. In a press conference afterwards, Harvey told reporters that she just wants the referees to be better.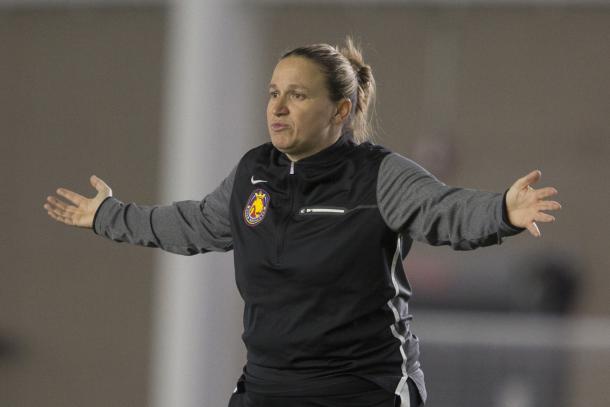 Coming from a coaches standpoint, wanting the referees to be better is not a drastic request. Calls that are made by the referee can cost a team a game or even put their players in serious danger. In Week 16, we saw a matchup between the Portland Thorns and Houston Dash that ended in a 3-1 win for Portland. Many fans were furious after the match and believed that one too many fouls were left uncalled. Including a major one that happened in Portland's box that would have given Houston a shot at the penalty spot. Another match that left fans blown away, and not in a good sense, was the Chicago Red Stars vs the Seattle Reign match-up. There were countless fouls that went uncarded and one that even sent Arin Gilliland to the hospital.
For players to be able to play at the best of their ability the referees have to call the right calls, card players when they deserve a card and keep their matches under control. This season, we have seen so many players be stretched off or benched because of an injury that was caused by another player. Of course, players are going to get injured, that's just what happens in sports but the referees are letting too many players get away with it so more and more incidents are happening. For fans to be able to watch a match with the players playing at their best, the refereeing just has to be better.
US Soccer getting in the way of the NWSL
The United States Women's National team plays friendlies as much as they can. Especially now as they get closer to the World Cup. Of course, letting players play for their country is never an issue. Until, them playing for their country gets in the way of the NWSL. It seems like, this has always been a problem for the coaches but only now have they started to come out and express their frustration. The best example would be North Carolina Courage coach Paul Riley expressing the struggles of having players being taken out of training and games for USWNT camps. The US roster for the Tournament of Nations coming up includes six players from the Courage, the most from any team in the league. Normally, this would no problem, but the training camp interferes with NWSL matches.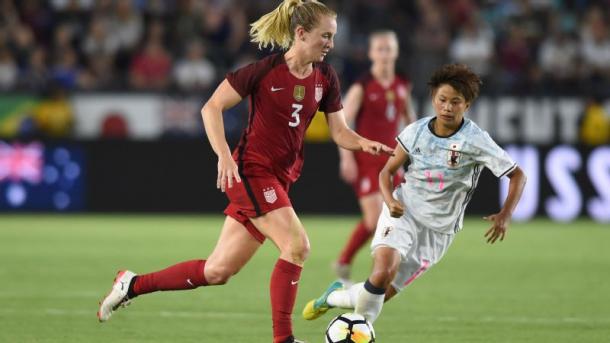 The training camp beings on July 20th, six days away from the first match of the tournament. North Carolina has a game on the 20th and now will be without six of their starters. As the season nears the end and the fight for a playoff spot is getting tighter you can imagine the frustration coaches have with their players being pulled away from games for a training camp. Riley recently tweeted that "it's time the USWNT supported the NWSL and stopped taking the players from their clubs outside of FIFA windows." For teams to be able to play consistently it's crucial for their key players to be there when needed.
Could Sky Blue FC be the next to go?
The biggest news in the NWSL lately has been the mess happening at Sky Blue FC. It's pretty common knowledge that Sky Blue still have yet to win a game this season. This doesn't normally happen in a league as talented as the NWSL. What hasn't been common knowledge is how badly the players are treated over in New jersey. The truth started to come out on July 7th, when Sam Kerr scored a hat-trick against her former team and said she wished things were better there.
Stephanie Yang from Once A Metro wrote an article that fully called out everything going wrong at the club. With interviews from former players and other people close to the club, you can really see the unprofessionalism happening. It starts with the housing, or lack there of, that is being provided to the players. Many players have to deal with being moved numerous times during the season because their host families aren't working out or something is going wrong. Many of them are required to find their own housing arrangements because the ownership won't do anything for them. Players are put with host families that are bad families and don't treat them correctly but their general manager, Tony Novo basically tells them to stop being a baby about it.
Most teams in the league have a solid training facility where they train all the time. Sky Blue has had four different facilities in the 2018 season. The players have to constantly wonder where they were going to practice the next day. Sometimes the team would train at the facilities at Rutgers University but now as the college season is getting close to beginning, the team is forced to train else where. Even while at Rutgers, the facilities were no where close to professional. Caroline Stanley, former goalkeeper, described the locker rooms to Yang as, "A two-stall, small, really grimy, no-AC locker room with a tiny, tiny, tiny storage closet that they've thrown a treatment table in."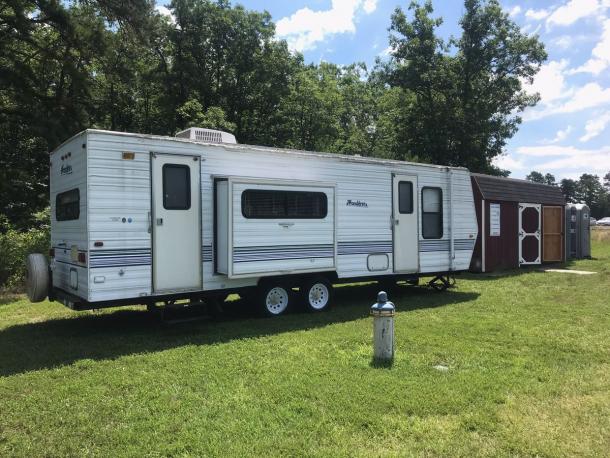 As mentioned previously, the general manager of Sky Blue is Tony Novo. All fingers are being pointed to him when he comes to the poor treatment of the players, as it should be. Being a general manager of a team should require you do what's best for the team but what is best for the players as well. It is clear that Novo doesn't care about whether the players are treated professionally are not. It seems more like Novo is more concerned about saving money then actually giving these players what they deserve. According to Yang, players are even afraid to say anything because they have been told there will be repercussions if they say anything. In order for Sky Blue to be a place where players can come to and play at the best of their ability, there needs to be a change in management and it needs to happen soon.