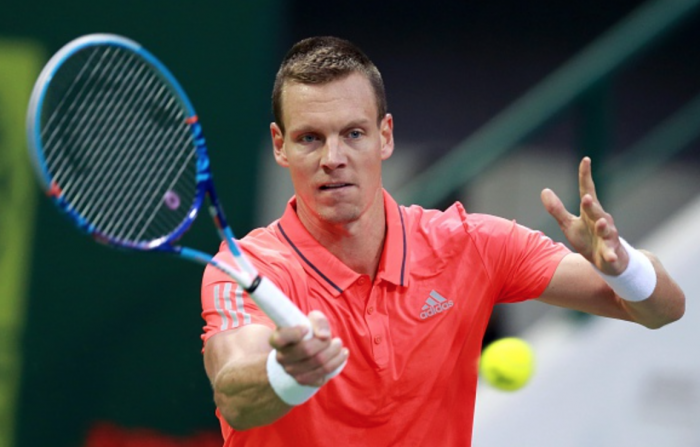 In lieu of Elina Svitolina joining Nike and David Goffin joining Asics, another top player has decided to with some new apparel for the 2016 season. Tomas Berdych has decided to join forces with Adidas.
Over the last three years, Berdych has worn H&M as his main clothing sponsor. H&M is a Swedish retail company known for its fast-fashion for men, women, teenagers, and kids. Before H&M, the Czech wore Nike clothing but decided not to renew his contract with the American company with Nike remaining focused on stars Roger Federer, Rafael Nadal, and Juan Martin del Potro at the time.
Adidas' Struggles To Keep Top Players
At one point, Adidas was challenging Nike in terms of ambassadors of the brand with Novak Djokovic, Andy Murray, and Jo-Wilfried Tsonga all wearing the three stripes simultaneously. Whilst Tsonga still wears the clothing and shoe full-time, Djokovic and Murray have moved on from representing the brand full-time.
The world number one still wears Adidas shoes on the court striking a deal with the German brand on a long-term shoe deal in 2013 with the Adidas Barricades. After Adidas decided to make Andy Murray the face of their brand, Djokovic has worn Sergio Tacchini and is now currently with Uniqlo after a year with the Italian company.
World number two Andy Murray switched to Maryland-based Under Armour as his main clothing sponsor last year. However, he continued to wear Barricades for six months until the the company made the notoriously picky shoe-wearer, a shoe tailor made to his preferences.
He debuted the Under Armour shoe on the grass season, but the Brit wore his old Adidas Barricades during the US Open Series and the US Open. His choice of shoe at Flushing Meadows prompted Adidas Tennis' Twitter account to take well-worded shot at Under Armour.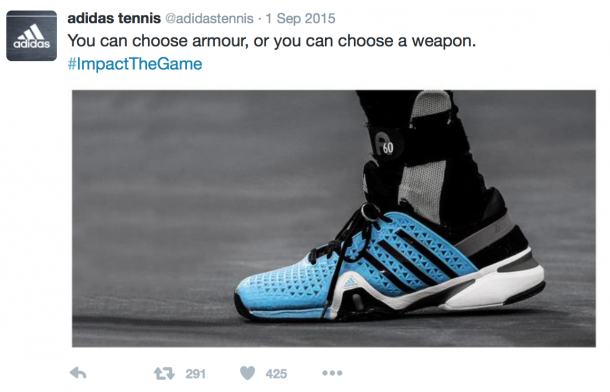 Currently, Murray is wearing his Under Armour shoe at the Hopman Cup.
Berdych's Most Memorable Attire From H&M
2014 Australian Open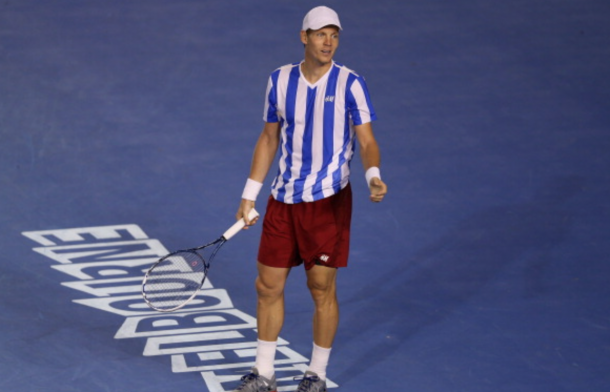 2014 French Open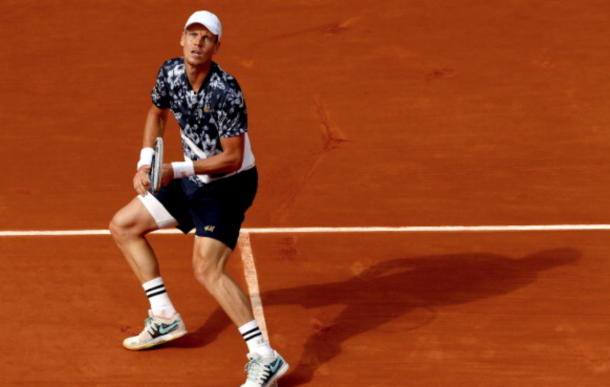 2015 French Open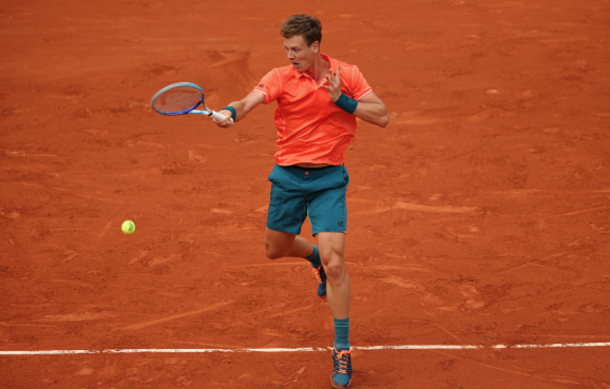 2015 US Open