 Last Tuesday, three bombs exploded in Brussels, Belgium. The attacks perpetrated by ISIS killed 35 people and injured more than 200 people. Belgian's top player, David Goffin, reacted to this tragedy with comments made to a Belgian newspaper over the weekend.
"I Was Completely Shocked"
As the attacks happened at 3:00 a.m local time in Miami, it was only when he woke up, that David Goffin realized what had happened in his home country. When he woke up, he confessed to La Dernière Heure (DH.be) that a lot of people tried to join him during the night to see if he had learned about the tragedy: "When I woke up, I saw that a lot of people tried to call me and I received I don't know how many messages on Whatsapp. Then I saw the news, it was horrible to watch all of that. I was completely shocked".
As a tennis player, Goffin regularly goes to the Brussels airport to take flights around the world. He also said that it was shocking to see all these familiar places on the news: "Seeing all the shops, the places where I usually have lunch... These are places I almost know by heart. It is also from there that I set off I don't know how many times a year. To see all of that, it was quite shocking."
"We Have To Go Forward"
When he was asked if it was hard to focus on tennis after the attacks, Goffin told the paper, "That's really not easy when you have that on your mind but we have to go forward. Anyway, I can't do much from where I am except showing my support".
He then said that even if he managed to stay focused during his training sessions which followed the attacks, he couldn't help but check the news right after his time spent on the court.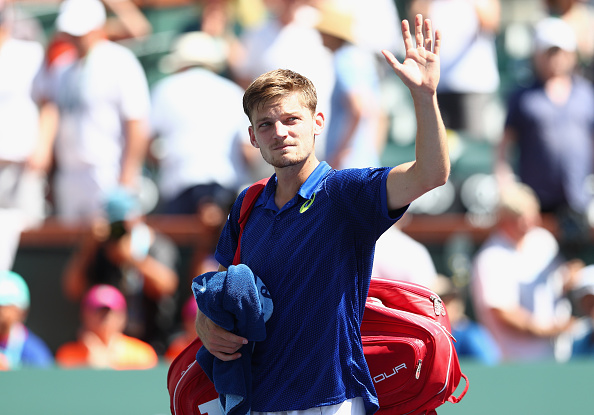 Goffin's Next Match in Miami
Even with the bombings still on his mind, David Goffin succeeded in winning his two first matches at the Miami Open. He won against Marcel Granollers and then demolished Viktor Troicki. He will face lucky loser Horacio Zeballos later today. The winner will lock up a spot in the quarterfinals of the tournament.