 A couple of days ago, Chris Evert sent out a beautiful tweet about Roger Federer, which said, "Still get sad when @rogerfederer loses. Who are we going to love as much when he's out of the game? #hopeitsnotsoon" She tweeted this comment after the Swiss star lost to Frenchman Jo-Wilfried Tsonga in a two hour and six minute match in Monte-Carlo. Even though he lost, Roger said that he was relieved at how he played, considering coming back from an injury.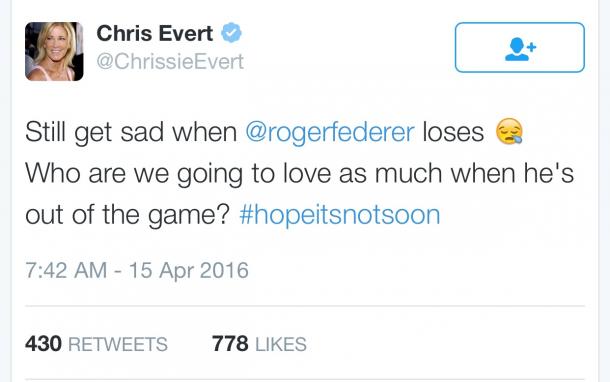 Federer Background
Roger Federer has just recently come back on the ATP World Tour after being out a couple of months due to arthroscopic knee surgery. He was set for a comeback in Miami, but a stomach illness that got the better of him, as well as other players such as Rafael Nadal, stopped him from playing. Last week, Federer made his debut at the Monte-Carlo Rolex Masters, where he got to the quaterfinals before losing to Jo-Wilfried Tsonga 3-6, 6-2, 7-5 in a little over two hours. Before his surgery, Roger Federer made it to the Australian Open semifinals, before losing to number one seed Novak Djokovic in four high quality sets. According to the ATP World Tour, the Swiss said after his match against Tsonga, "It was good to play back-to-back, yesterday and today, good to play two hours 10 minutes today. It was nice to play an intense match. I'm happy how the body reacted."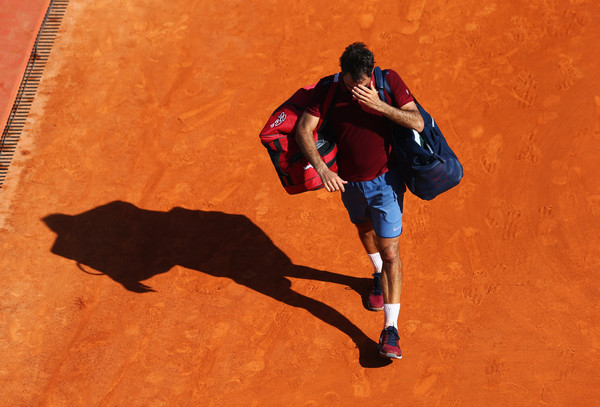 What's Next?
Roger Federer said that he still doesn't know what his next tournament will be, but he said he will not play any smaller tournaments until the next Masters 1000 event. He plans to announce in the next week whether he will be playing Madrid, and a couple days after that, he will announce if he is to play Rome as well.