 Six players made their way into the BMW Open quarterfinal as round two action concluded on day four. Thursday saw David Goffin and Juan Martin del Potro highlight the players to take the court in Munich.
Germans Grab Two Wins, Two Losses
Alexander Zverev picked up his first career win over Lukas Rosol after losing their previous three encounters. The eighth seed dictated on serve while only dropping one point on his first serve. The German failed to face a single break point en route to a 6-3, 6-4 victory in an hour and eight minutes.
Juan Martin del Potro continued his form to beat back-to-back Germans in their home country. The Argentinian wildcard edged his opponent, Jan-Lennard Struff, 6-2, 3-6, 6-3 to tally his seventh win of his comeback season. Del Potro will face, yet, another, German in the quarterfinals as he will matchup against the fourth seed, Philipp Kohlschreiber, on Friday.
Philipp Kohlschreiber breezed past a compatriot in Florian Mayer, 6-3 6-2, in just over an hour as the fourth seed tries to defend his run to last year's final. The Kohlschreiber return deemed too much for the qualifier to handle with the fourth seed having won more than half of Mayer's service points.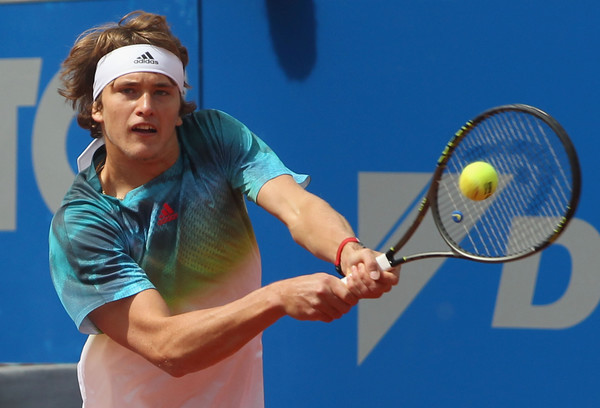 Top Seed, Fifth Seed, and Lucky Loser Advance
David Goffin took the court for his second round encounter versus Victor Estrella Burgos. The Belgian overcame a first set loss to prevail routinely, 5-7, 6-3, 6-2. The top seed edged the Dominican in just under two hours to ensure his place in the final eight in Munich, where he will face Alexander Zverev.
Fabio Fognini regained his form after battling past Mikhail Kukushkin in straight sets, 6-3, 7-5. The Italian shone through on return with capturing five breaks of his own. The number five seed needed an hour and 26 minutes to wrap up his Thursday play on Center Court.
Jozef Kovalik was given the luxury of getting into the main draw as a lucky loser after Gael Monfils announced his withdrawal from the tournament. The Slovakian looked to get revenge on the man who eliminated him in the qualifying on Sunday. Igor Sijsling failed to defeat Kovalik for the second time this week as the lucky loser stepped up his return game en route to a straight sets win in just over an hour on Court 1.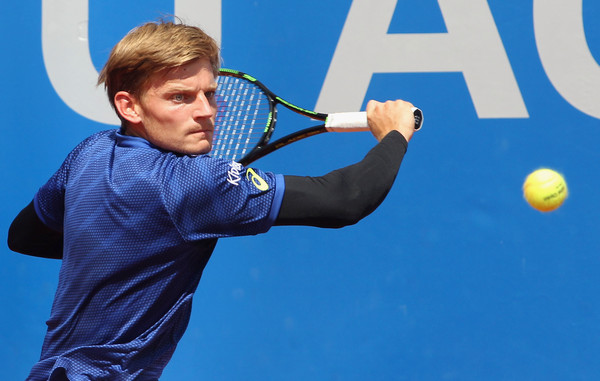 Friday's Quarterfinal Play
Day five will be kicked off with a Dominic Thiem-Ivan Dodig showdown on Center Court. The top seed, David Goffin, will go head-to-head against Alexander Zverev for the second match of the day. Following Goffin's encounter will be an interesting meeting between Fabio Fognini and Jozef Kovalik, the lucky loser. Friday will be capped off when Juan Martin del Potro takes on last year's finalist, Philipp Kohlschreiber.