 17-time Grand Slam champion Roger Federer kicked-off only his fourth tournament of the season on Wednesday in Rome at the 2016 Internazionali BNL D'Italia, defeating 19-year-old Alexander Zverev of Russia 6-3, 7-5, to advance to the next round. Federer's season thus far has been strenuous for the 34-year-old Swiss, as multiple injuries have held him back from continuing his successes of the 2015 season.
Following his victory, the Swiss Maestro revealed that he only decided to play the morning of the match and honestly expected to lose in straight sets. He said that he even surprised himself with the victory, which was a "step in the right direction."
He is scheduled to face-off with Dominic Thiem, who defeated João Sousa, tomorrow in the next round; however, the Fed-Express was not ready to commit to playing the match.
Federer unsure if he will continue to compete further
At 34-years-old, Federer has had many years to learn the limits of his body. While some may question his hesitance to continue after playing well today, no one knows Federer better than Federer himself. His current back injury is nothing new to the four-time Italian Open finalist.
He struggled with a back injury throughout the 2013 season, an injury that creates many problems for tennis players. After his victory, which marked his 1,070th career win, the former world number one reiterated that he is taking his rehab very carefully.
"I don't know how I'm going to feel tomorrow," Federer said. "I'm literally going practice after practice. Every 15 minutes, I speak to Ivan [Ljubicic] or Severin [Lüthi] and say, 'What else can we do?'"
"It's baby steps right now," Federer continued. "So to even think of tomorrow is already a big ask."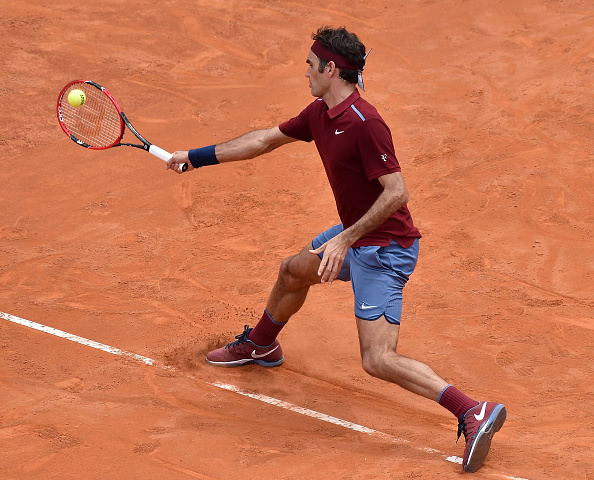 Swiss Maestro did not expect to win opening match
As commonly stated, the sport of tennis requires a high level of confidence and the ability to remain mentally tough, throughout thick and thin. Federer, perhaps one of the most confident players on the ATP World Tour, revealed that he entered this match with the expectation that he would lose.
"I was expecting to lose in straight sets today," Federer revealed. "That was the mindset going in, so to win in straights is actually a really big surprise to me. I played cautious, and I only decided after the warm-up that I was actually going to play."
"I'm happy I was able to play a full match without any setbacks," Federer said. "I'm coming off a brutal last few months, and I'm just happy to be able to play normal tennis to some extent. So for me it's a big day and huge step in the right direction."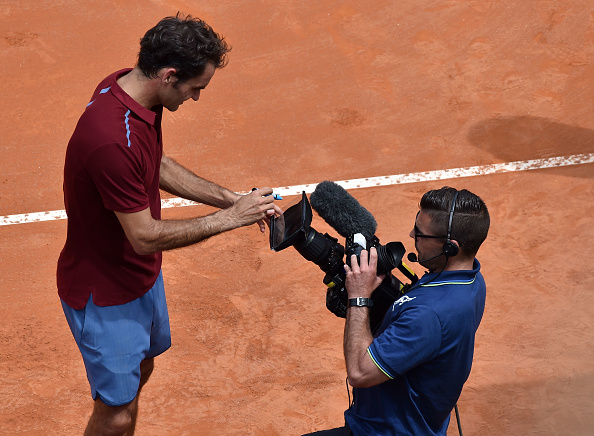 Despite the victory, the Swiss Maestro remains extremely cautious with his play going forward. No player wants to withdraw from a tournament, especially a fan-favorite such as Federer; however, his health is more important than anything else. Keep in mind that the 2016 French Open begins in 11 days, with Wimbledon commencing only a few weeks later, and Federer needs to be ready for those two next major tournaments. The 17-time Grand Slam champion has appeared in a record 65 consecutive Grand Slam tournaments, a record he surely wants to see grow larger.
Federer would most likely prefer to miss more time now in order to be fit enough to compete later on. The Swiss number one he has never won the title here in Rome, and don't expect a title from Federer this year.
"It would be wonderful to win the tournament, but not this year," Federer said. "I'm too far off."
Expect the third-seed to decide tomorrow morning after his warm-up session, as he did today, whether or not he will play against Thiem tomorrow.