 World number three Roger Federer made his return to the ATP World Tour this month in Monte Carlo at the 2016 Monte-Carlo Rolex Masters. Despite falling in the quarterfinals to Jo-Wilfried Tsonga, the Swiss number one was happy with the result as he works his way back from knee surgery.
Recently, Federer sat down with La Gazzetta Dello Sport, an Italian Newspaper, for a wide-ranging interview. The topics of the interview ranged from his coaching change, to his future in the sport of tennis, to his thoughts about Rafael Nadal's recent win in Monte Carlo, who is the best clay court player today, as well as Federer's family life and future goals.
Just yesterday, the Swiss Maestro was in Biel/Bienne, Switzerland, to officially open "Allée Roger Federer, a new street named in Federer's honor, in the city where the Swiss National Tennis Center is located.
Federer discusses change from coach Stefan Edberg to Ivan Ljubicic
Late last season, Federer had announced that he and coach Stefan Edberg would be mutually parting ways, as was the plan set in the beginning of their partnership. Continuing the trend of top stars hiring former stars, Federer partnered with former world number three Ivan Ljubicic. In the interview, the Fed-Express discussed the differences between the two coaches.
"The approach is totally different," Federer said. "With Stefan, the relationship was more global; he was busy with all the aspects of the preparation. With Ivan, it is different. There was a generational change because he played many of the opponents I still play today, and so I have a different mental prospective and more knowledge. It's not that he is not a tennis player anymore, if I can say it, and it's what I needed in this moment."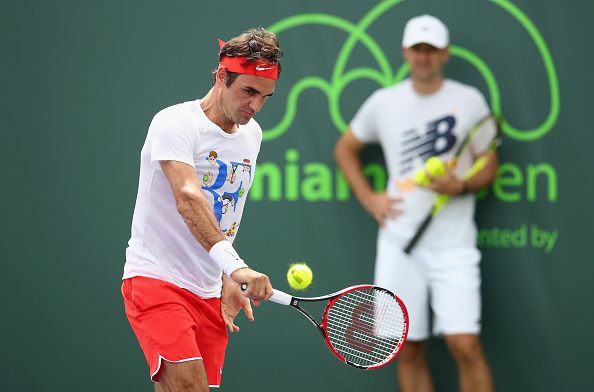 Did Federer ever doubt a Rafael Nadal comeback?
After many years of struggles, world number five Rafael Nadal regained his title as the king of clay once again, claiming his ninth career Monte Carlo title, defeating Gael Monfils in the final. Federer was asked if he ever doubted a Rafa comeback, and the Swiss former world number one had a clear-cut response.
"Zero; absolutely not," Federer said. "Maybe you journalists were upset, but we players of course were not. A guy who won nine times in Paris, nine times in Monte Carlo, who was world number one for much time does not lose his qualities."
"Maybe we have come to expect to him to recover faster from injuries, but I cannot imagine Nadal at such a low level. To me, he is always there at the top. And on clay, he is still one of the first two or three players in the world," Federer said.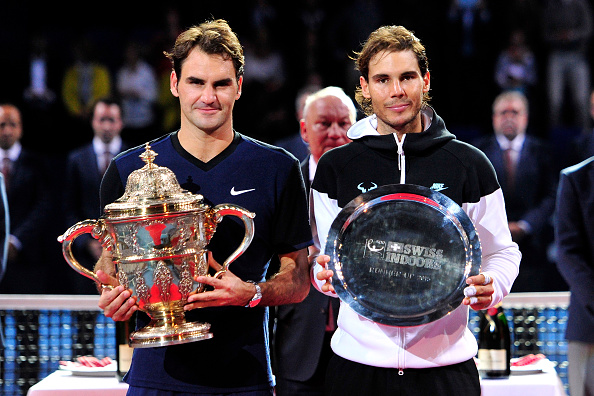 Federer continued the conservation about Nadal when asked who was the better clay court player right now. The 17-time Grand Slam champion compared Rafa and world number one Novak Djokovic, deciphering who was the best player on clay right now.
"[The] King of clay is Rafa," Federer said. "He is the tennis player to beat. Novak's never won in Paris. Maybe now he's the favorite, but Nadal is Nadal. I am happy of what he showed to those, who did not believe that he could win in Monte Carlo."
Fed-Express: Rivalries with Nadal and Djokovic are very different
The 17-time Grand Slam champion has had exciting rivalries with both Djokovic and Nadal over the years, and they continue today. His rivalry with Nadal consumed the sport for many years, with the two superstars regularly meeting for epic matches, many of them in finals of top-tier events.
His rivalry with world number one Djokovic began more recently, but has still produced amazing quality tennis matches. However, the Swiss number one explained how both rivalries are different.
"Rafa had an early break through, our best moments often happened at the same time, some of our matches became historic," Federer said. "Unfortunately, against him I had some of the toughest losses in [my] career. And then he is lefty; I had to find different ways to compete with him."
"Let's say that at the beginning, Novak was the man I faced in the semi-finals and Nadal was the man in the finals. Now, the situation is the opposite. This is also because of Djokovic's strength. But I think my rivalry with Rafa attracted more fans," Federer said.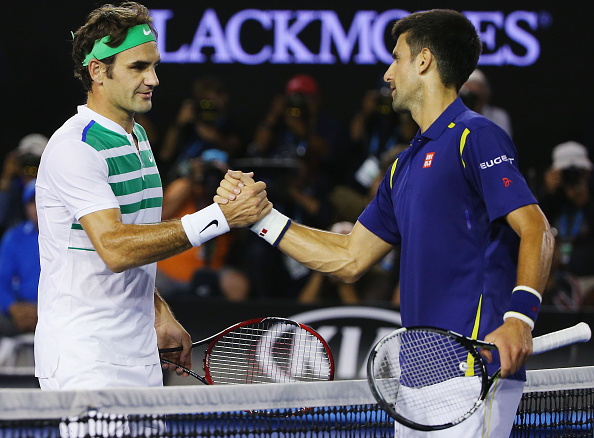 Federer: "You will see me for a few more years"
At 34-years old, the 17-time Grand Slam champion and father of four has been asked about his retirement for many years now. Time and time again, Federer has downplayed his future retirement, and for good reason.
Despite being one of the older players on tour, he is still one of the premier players of the world, still ranked number three in the world. However, even Federer, who seems like he can play forever, knows that at some point he will have to end his magnificent career, arguably the best ever in the history of the sport of tennis.
"I know I am not eternal," Federer said. "It's normal, and to say the truth, it's from when daughters born, seven years ago, that I started to ask questions to myself about the future. But then the body sends positive signs."
"Despite the operation [to repair his knee], my family supports me much and is happy to travel around the world with me. When the body will not keep up and at home they will be tired, I will stop. But I do not think that will happen so much soon. I still enjoy much playing, so you will see me for a few more years," Federer said.
Does Federer prefer to win the Olympics or another Grand Slam?
For many years prior to this one, when questions of his potential retirement arose Federer pointed to this summer's 2016 Olympics in Rio as his goal. Despite his 88-career titles as well as his Gold Metal in men's doubles in 2008 alongside Swiss number two and two-time Grand Slam champion Stan Wawrinka, Federer does not own a gold metal in men's singles, perhaps the only major trophy Federer does not have.
When asked if he prefers to win gold in the Olympics or another Grand Slam title, Federer refused to answer.
"I would not reply," Federer said. "It's impossible. Slams are our daily matter, let's say that. [Winning] Roland Garros [in] 2009 was the most emotional win, even more than Wimbledon, because I fought for it so long."
"But [the] Olympics take place every four years; it's something different, you represent your Country, you meet all the athletes of the World. I cannot choose, really. We see what happens," Federer said.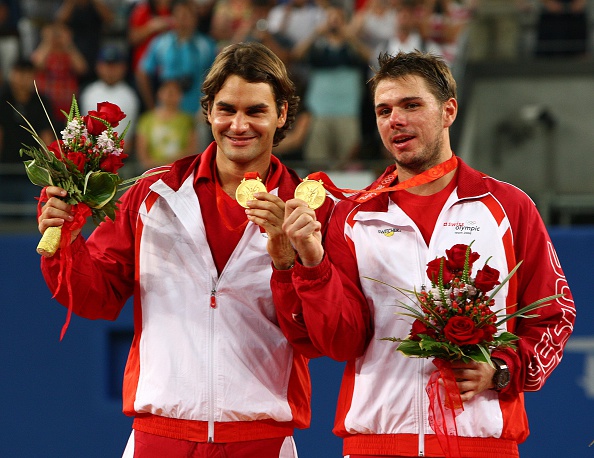 Swiss Maestro discusses his life off of the tennis court
Throughout his career, and even more today with his four children, Federer has kept his private life relatively quiet and personal. The father of four protects his children from the media, as many celebrities do. Federer was asked about his life off of the tennis court, and how he balances his tennis life with his normal, everyday life.
"I try to be there as much as I can, I try to spend much time with my children," Federer said. "I am aware that my life is particular. Maybe I would like to spend Christmas in our favorite place, and instead you are in the other part of the World. But your home is where there is your family, so my home is simply with them."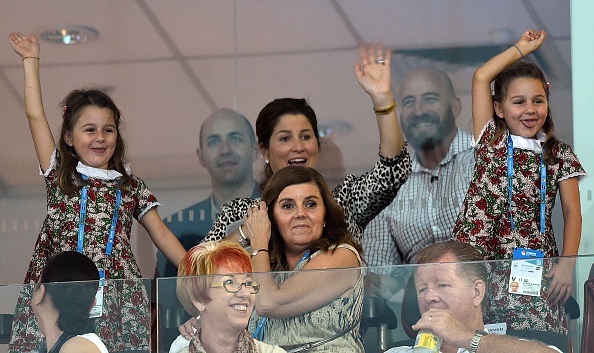 In the coming weeks, the 17-time Grand Slam champion will make the decision as to whether or not he will participate in either Rome or Madrid. If he does not compete in either, the Fed-Express will compete in the 2016 French Open, which begins in late May in Paris.