A few days ago, Belinda Bencic announced her withdrawal from the French Open due a lower back injury. Now the Swiss has been pointed out as the brand new ambassador for Huawei Switzerland. Bencic is the first ambassador for the brand in Switzerland and has signed a two-year deal with them.
Bencic will join Messi as a Huawei Ambassador
Just in March, Lionel Messi was presented as the latest Global Ambassador for the brand who already holds several sponsorships with successful soccer teams like Arsenal, Borussia Dortmund, and Paris Saint-Germain, along with being a partner for La Liga. Bencic will be the first ambassador of the brand in Switzerland and at the moment, her use will be limited to Switzerland.
"We are an ambitious young company, Belinda is an young tennis player, which suits us," said Xiao Haijun, CEO Switzerland of Huawei. "Our goal is to link the Switzerland better. Partnering with Belinda Bencic is an expression of our big ambitions. Belinda's success story is almost unbelievable - the speed with which it has gained worldwide recognition is very impressive. As Belinda, Huawei Switzerland is growing rapidly." Huawei is now in third place in the Swiss smartphone market.
"Huawei is an incredibly inspiring brand that meets the enormous daily challenges in terms of technology, design, and sustainable product development. Their dream is to be number one in the smartphone sector, I dream to be the world number one on the court. We share the same values, " said Bencic about the partnership.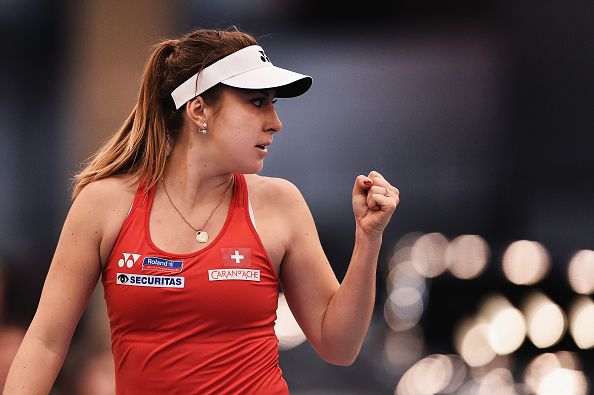 Bencic to Wear Huawei Logo on her Outfits
The Chinese's brand logo will adorn the outfits Bencic in the future. At the moment, Bencic wears the logos of Roland and Caran D'Ache on her outfits. Belinda Bencic is also sponsored by Yonex, Rolex, Cornercard, xSight Technologies and a few more supporting partners.