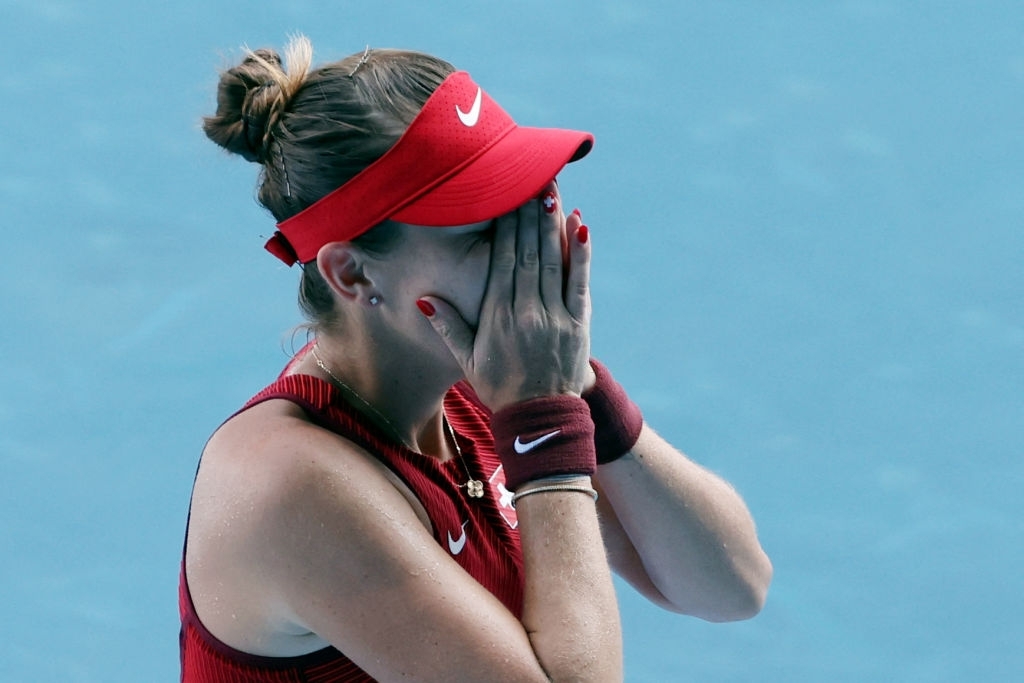 Ninth seed Belinda Bencic and 13th seed Anastasia Pavlyuchenkova contested a quarterfinal at the Tokyo Olympics, in a match reminiscent of one from the Games of the previous Olympiad, where seedings are concerned.
Then, at Rio de Janeiro, 11th seed Petra Kvitova and 14th seed Elina Svitolina met at this same stage, and both, like Bencic and Pavlyuchenkova, were the two lowest seeds in the top quarter of the draw.
Notably, Pavlyuchenkova of the Russian Olympic Committee (ROC) had set an Olympic record at the Ariake Tennis Park this week by making the last eight with the least number of games lost, seven.
However, in this match, the 30-year-old Samara native found herself in new territory at this Olympiad, against an opponent of a different calibre in Bencic, after being inflicted an opening-set bagel, in 25 minutes.
The higher-ranked Bencic, entering the match with a commanding head-to-head advantage of 5-2, did win in the end, but not without writing a scenic route of her own.
Bencic records bagel in first set
Each player started out the match vying for their 21st win of 2021 and the bragging rights of maiden Olympic semifinalist, and, it was the 24-year-old Bencic who emerged the better player from the get-go.
Surrendering just three points on serve in this set, Bencic maintained her pace as Pavlyuchenkova's wobbly start came to the fore, the latter failing to win a single point on serve in her first two service games, and the former even winning nine points straight at one stretch.
It was in the final game, however, where Pavlyuchenkova finally showed her first signs of life as she scored her first four service points and had even enacted a game point to get on the board.
Bencic, however, ensured the set was history, ultimately, as she conjured two break points, taking the second of those to go up a set by being the recipient of a Pavlyuchenkova double fault.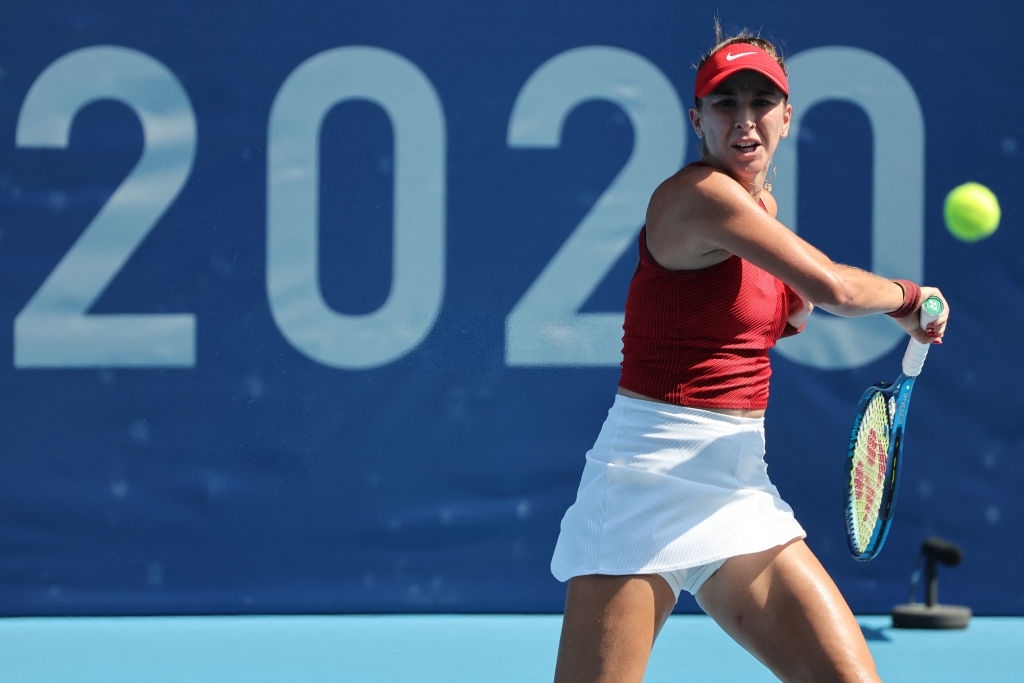 Pavlyuchenkova steers back into contention with match equaliser
The first two games of the second set, kicking off with Pavlyuchenkova on serve, saw each player saving two break points in their respective service games.
The next three games, however, recorded a different outcome, all going in favour of the returner, with the last of those handing Pavlyuchenkova what would be a decisive break, the score now at 3-2.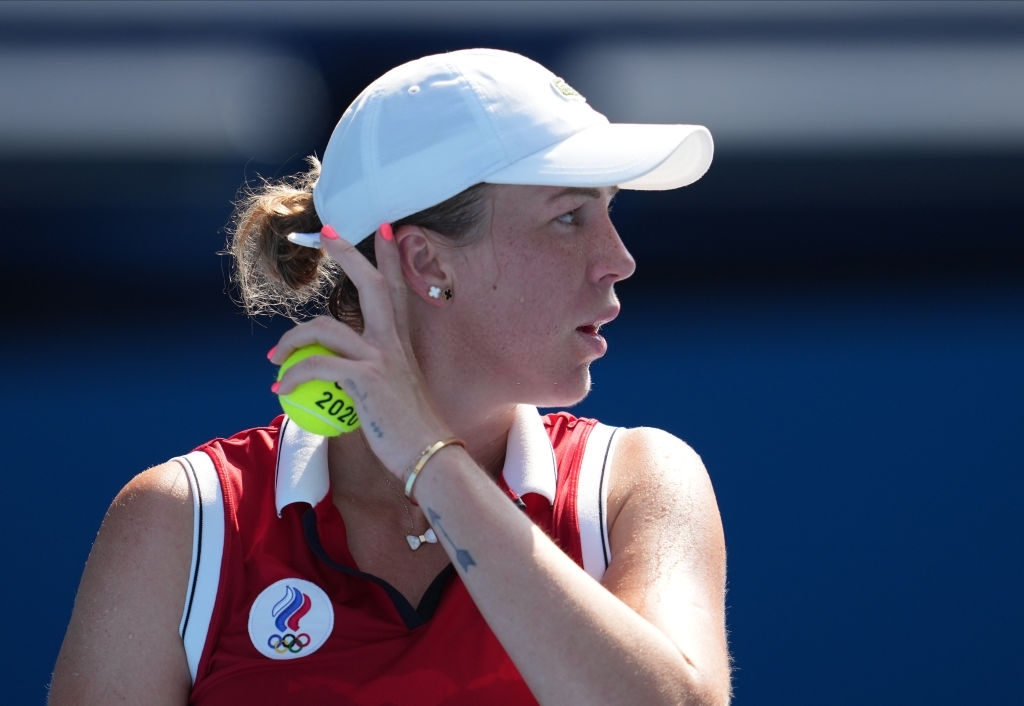 The ROC representative would subsequently consolidate the break-lead with her first service hold to love, before the pair traded service holds to 15.
Pavlyuchenkova's valiant efforts paid off in the end as she sent the match the distance, converting her first set point, on her opponent's serve, to conclude the set.
Decisive break for Bencic in decider sees the Swiss advance
The final set kicked off with another lengthy service game as Pavlyuchenkova rushed off to two game points but faltered as four deuces came and went, the last seeing Bencic clinch a break point which she duly converted.
This lead would turn out to be a decisive for the Swiss as she clung on to it for the remainder of the match, and having need to deny a further three break points for her opponent in the process.
The final set ended the same way as the prior one, with a similar scoreline and its winner taking it via service break to 30 – this time seeing Bencic pull through 6-0, 3-6, 6-3 in two-and-a-quarter hours.
The win saw Flawil-born Bencic surpass fellow countrywoman Manuela Maleeva's feat at the 1992 Olympics in Barcelona by becoming the first Swiss woman to reach the semifinals at this stage – having ended Switzerland's near-20-year wait for an Olympic female quarterfinalist in the previous round.
Pavlyuchenkova and Bencic both finished with five aces apiece and it was also the winner Bencic who had a greater double fault count, 11 to her opponents' nine.
Bencic's better serve numbers, however, helped her cause in the three-set tussle as she had 56% of first serves to her opponent's 49%, besides being successful on 73% of points played behind her first serve in contrast to Pavlyuchenkova's 65%.
A total of 19 break chances came up in this match, eight for ROC athlete Pavlyuchenkova and 11 for her opponent but it was the latter who enjoyed more success on such opportunities, winning six of them (55%) to the former's three (38%).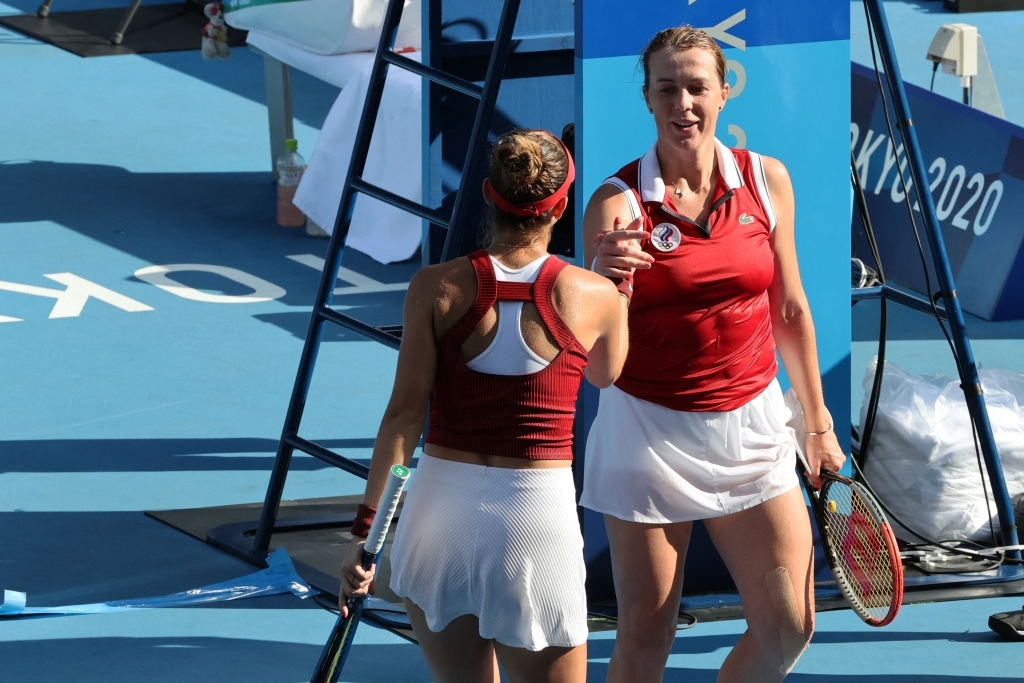 "Against her (Pavlyuchenkova), it's almost impossible to have the momentum on your side throughout the game because she often plays top or flop," began Bencic as she looked back on the match.
"I think my reaction was just the relief. It was really stressful because with her, you never really know what's going to happen."
"As much as I can play, I'm very happy about it because it means good results, so I'll take it any time. I'm super-happy!" she exclaimed.
Up next
An all-Slav semifinal line-up confirmed, one will see Bencic take on the powerful Elena Rybakina of Kazakhstan, the 15th seed, who saw off Spain's Garbiñe Muguruza in straight sets.
In what is poised to be a semifinal encounter between Olympic debutantes, the much older Bencic will be seeking to halt the momentum of the 22-year-old Kazakh, and ensure Switzerland its maiden Olympic medal in women's singles.
The other semifinal clash will witness fourth seed Svitolina, the most experienced Olympian among the final four, take on Czech lefty Marketa Vondrousova.
Svitolina, whose maiden Olympic campaign, five years ago in Rio, ended in the aforementioned last-eight meetings, to another Czech southpaw, Kvitova, will be looking to avoid a similar fate in Tokyo and put her country Ukraine in contention for its first-ever medal in tennis.