 Carla Suarez Navarro swept past Qiang Wang comprehensively to open up day five action in Paris. The Spaniard denied the Chinese 24-year-old of winning more than four games. Suarez Navarro took the second round clash, 6-1, 6-3, in just over an hour.
Spaniard sails to a first set win
Suarez Navarro and Wang went head-to-head on Thursday for their first career encounter. The 12th seed began the match with a hold to love before breaking in the following game for a two games to love lead. The Spaniard continued with a hold to love to inch 3-0 ahead. But Wang clinched a game as Suarez Navarro was set to serve up 3-1.
Suarez Navarro's consistency and precision were too much for Wang to handle as the Spain-native dictated play heavily. The opening set soon concluded after the Spaniard put together 12 straight points, three straight games, for a 6-1 lead. Suarez Navarro wrapped up the routine first set in quick 22-minute fashion. The Spaniard had yet to drop a service point after the first set of tennis, leaving the Chinese competitor in the dust.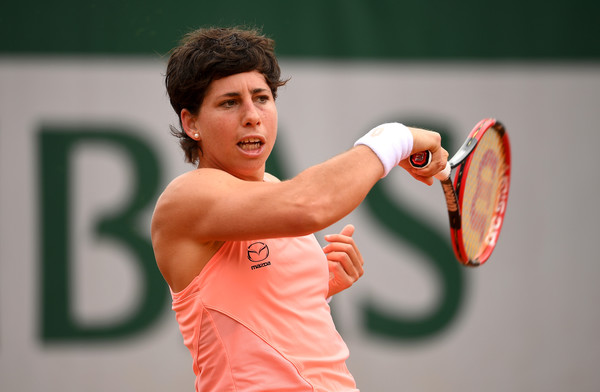 World number 14 punches her ticket into round three
Suarez Navarro began the second set with a strenuous, lengthy break of serve after she needed three break points. She followed up her early break by consolidating despite facing a break point. The world number 14 seemed confident with her tennis as she changed ends of the court with a commanding 6-1, 3-0 advantage. The Spaniard then held to love for her fifth time on Thursday, and the match seemed out of reach for the world number 74. But Wang refused to give up, and the pair exchanged holds to arrive the score at 6-1, 5-1 with Suarez Navarro clearly in the driver's seat.
The underdog held to keep her Roland Garros hopes alive. The Spain-native was given the opportunity to serve out the match. But despite holding a match point on her serve, Wang broke to claw her way back into the match. On Suarez Navarro's second match point, she clinched the match over Wang in an hour and five minutes to advance to the third round at this year's French Open. The 6-1, 6-3 victory booked her a third round match with the in-form Slovakian, Dominika Cibulkova.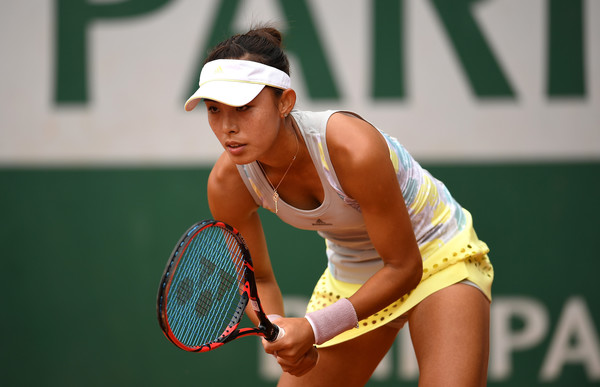 Suarez Navarro to play feisty Slovak
Suarez Navarro and Cibulkova will meet on Saturday for their fifth career matchup. The Slovak leads the Spaniard three wins to love, but they have yet to play each other on clay. The third round encounter will test player's mentality, physicality, and nerves as they will fight for a spot in the prestigious second week of Roland Garros.