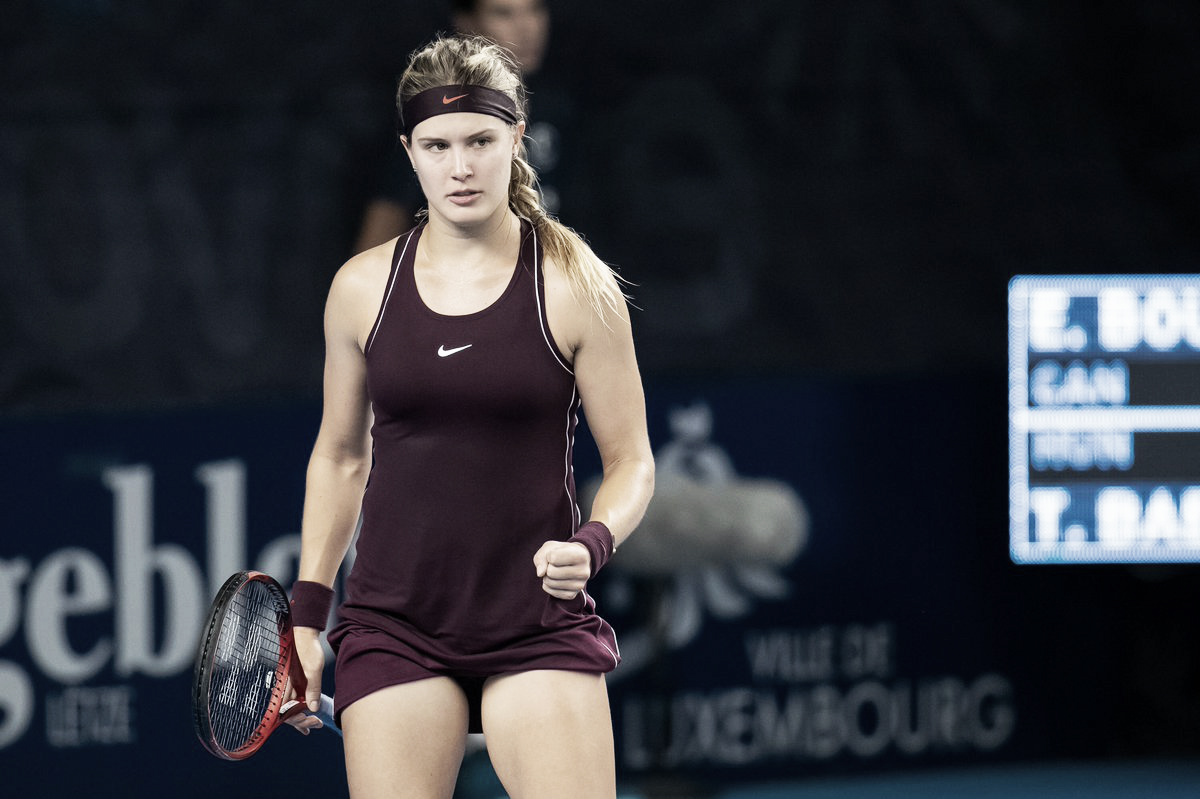 Former world number five Eugenie Bouchard finally managed to show glimpses of her old form which got her into the Wimbledon final — and when she is firing on all cylinders, she is close to unstoppable. Without being broken throughout the match, Bouchard stunned third seed Carla Suarez Navarro in the second round of the BGL Luxembourg Open with the loss of just 21 points, triumphing with a one-sided 6-1, 6-0 scoreline after a quick 53 minutes of action.
Suarez Navarro was playing some decent tennis; hitting nine winners to just eight unforced errors but Bouchard was playing at a way higher level — blasting 26 winners while misfiring on just six occasions. Furthermore, her second set statistics were even more outstanding, producing no unforced errors while coming up with 15 winners. She only lost 11 points on serve and is projected to re-enter the top-100 of the rankings once more.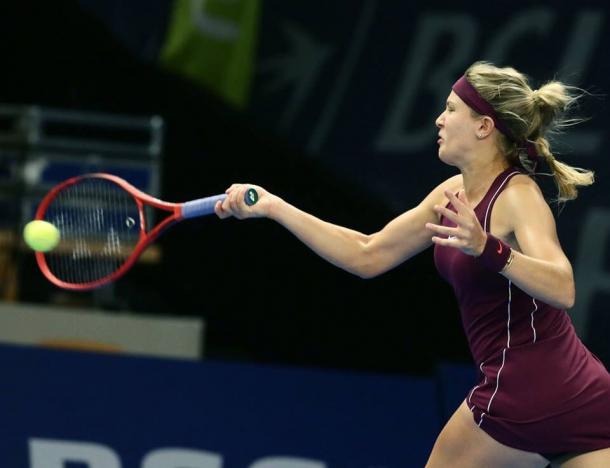 Bouchard storms to the opening set
It was a series of solid first serves and excellent groundstrokes for Bouchard to start the match with, and this was shaping up to be a one-sided contest with the Canadian proving too strong for her higher-ranked Spaniard opponent. Suarez Navarro was unable to anticipate Bouchard's powerful serves and was forced to play catch-up in almost every rally played as the former top-five player controlled the proceedings.
There were winners after winners for Bouchard as Suarez Navarro simply had no chances — and she was not even playing badly. Rather, the former Wimbledon finalist came out of the blocks firing and offered her no chances. A low first-serve percentage for the Spaniard proved to be costly as Bouchard went all out on those vulnerable second serves, and she jumped out to a commanding 3-0 lead within a blink of an eye.
Suarez Navarro lost eight of her first nine points on serve as Bouchard was cleaning the lines with her pitch-perfect groundstroke winners. Judging by her quality of play, the Canadian looked as if she was a top-ranked player. The third seed had the golden opportunity to begin her comeback trail in the fifth game but failed to convert her first break point of the day as she sent a second-serve return straight into the net.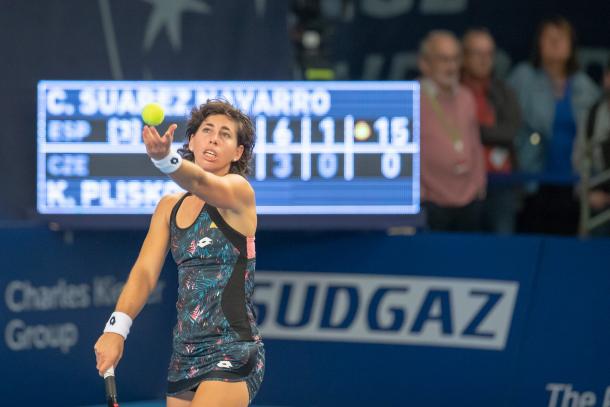 Although Suarez Navarro managed to claim a confidence-boosting service hold for consolation and to get herself onto the scoreboard, it was too late to produce the improbable comeback as Bouchard sent in yet another unreturnable serve to close out the terrific opening set 6-1 within just 27 minutes of play.
Bouchard seals the impressive win
Continuing to ride her momentum from the opening set, Bouchard rattled off 10 consecutive points to start off the second set. Her aggressive play was simply too much for Suarez Navarro, who could not find the rhythm in her game and she was not given the opportunities to be aggressive.
In a flash, Bouchard quickly surged towards a commanding 4-0 lead and Suarez Navarro still could not have the chance to react. She lost a 30-0 lead on serve in the fifth game and gifted Bouchard with the perfect chance to serve out the match on a bagel. Showing some nerves of steel and maintaining her high level throughout the encounter, Bouchard comfortably served out the well-deserved win having lost just one game in the process.