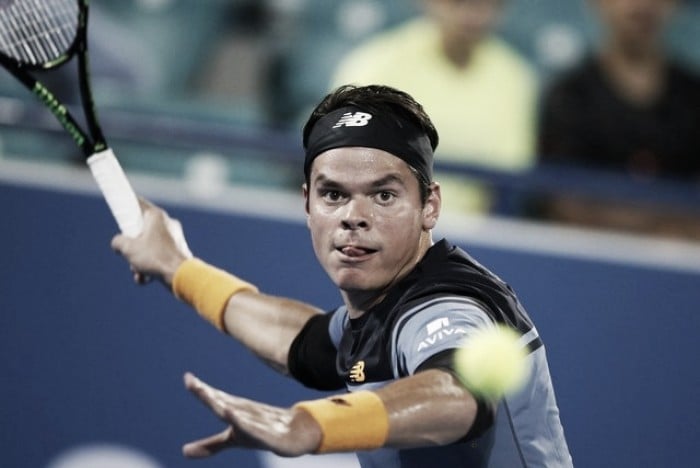 The tennis season has barely passed its halfway point, but already there is reason to look ahead to the 2017 season. Milos Raonic, who was the runner-up this week at the Aegon Championships, has become the first player confirmed to appear at the 2017 Mubadala World Tennis Championship. The Mubadala World Tennis Championship is an exhibition event held in Abu Dhabi the week before the main tour kicks off.
Runner-Up Returning
Raonic made his debut in Abu Dhabi last year. The Canadian was seeded sixth in the six-man field but made an impressive run to the final, scoring straight-set wins over Kevin Anderson and Stan Wawrinka before putting up a tough fight in the final against Rafael Nadal. Raonic would eventually fall to the 14-time major and then two-time Abu Dhabi champion in straight sets.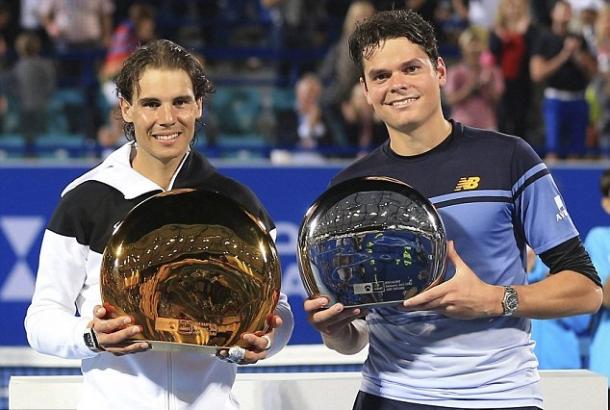 The strong appearance in Abu Dhabi kicked off what has been one of Raonic's best seasons to date. Immediately after Abu Dhabi, the Canadian went on to win the title in Brisbane over Roger Federer before reaching the semifinals of the Australian Open. Raonic will be hoping that history will repeat itself and he will make another strong start to next season in Abu Dhabi.
Prestigious Season Opener
The Mubadala World Tennis Championship, despite not being a tour level event and offering any ranking points, top players have historically flocked to Abu Dhabi to start their season. The previous eight events have all been won by Andy Murray, Novak Djokovic, and Rafael Nadal. Other famous participants have included Roger Federer, Andy Roddick, and Wawrinka. The event routinely features multiple members of the top 10 and 2016 was the first year that the draw did not include the world number one.
While Raonic is the first player to be confirmed, expect many more big names to join the tournament within the next few months.