 World number three Stan Wawrinka was a match point down in his third round encounter with Britain's Dan Evans in the Louis Armstrong Stadium. However, the Swiss number one roared back from a set down to defeat Novak Djokovic in four sets to win his third Grand Slam singles title at the US Open.
In a crucial point of the match with Wawrinka leading two sets to one, and leading 3-1 in the fourth set. Wawrinka was due to serve, but Djokovic requested a medical timeout for a toenail issue and was clearly hampered with his movement.
The three-time Grand Slam champion vented his frustration to the supervisor, although he later co-operated and understood that Djokovic needed to have the timeout.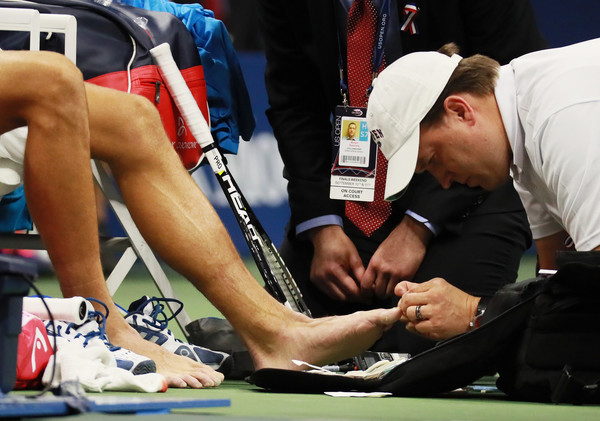 "I was just surprised by the timing, I think sometimes, some players abuse the rules for sure but I think, also, you need to understand that sometimes you have real pain but you try to push, you play a few points and then you stop."
The officials explained to Wawrinka what was going on for clarification, and since he was due to serve and had the momentum, he understandably wanted to carry on.
Wawrink understood that Djokovic was uncomfortable saying, "It's normal the guy is bleeding, and you have to do something. I have no problem with that."
During the medical timeout, the 12-time Grand Slam champion knew that Wawrinka was clearly annoyed at the untimely medical timeout and he apologised to him.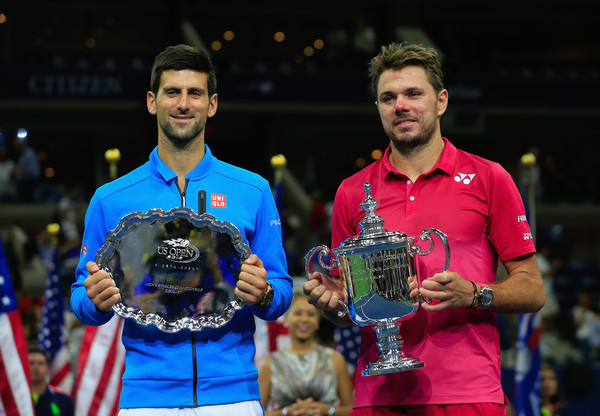 Wawrinka saved a few break points in the fifth game of the fourth set but he held on and went on to end the Serb's reign as US Open champion in empathic fashion with a 6-7 (1), 6-4, 7-5, 6-3 scoreline.
Despite being a late bloomer at the age of 31, under the tutelage of Magnus Norman, Wawrinka needs to win Wimbledon to complete a Career Grand Slam which would be a remarkable achievement for the Swiss number one.
Although grass is his weakest surface, the new US Open champion has reached back-to-back quarterfinals in 2014 and 2015 on the lawns at SW19.
All three of his Slam victories have been against the reigning world number one in the final. Should he make the final against the world number one at Wimbledon, you wouldn't put it past him to complete his Career Grand Slam.