 World number two Andy Murray has announced that he will prepare for his 2017 season by playing in Abu Dhabi at the Mubadala World Tennis Championship. Murray is the second player to announce his participation in the annual exhibition, with Milos Raonic returning for the second straight year. Another four players are still to be announced to complete the six-man field.
Tournament History
The exhibition, a warm-up event for the 2017 season, will run from the 29th until the 31st of December at the Abu Dhabi International Tennis Complex. Murray will be looking to lift the trophy for the third time, after winning the event's inaugural edition in 2009 with a win over Rafael Nadal and winning again in 2015 after a walkover against Novak Djokovic.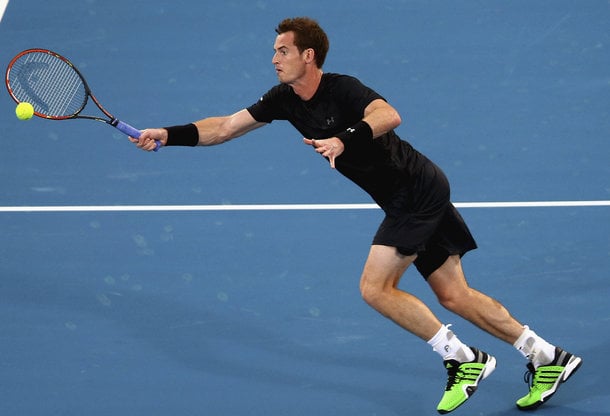 The event has been dominated by three names since the first edition in 2009. Murray, alongside Rafael Nadal and Novak Djokovic, are the only players to ever win the event. Defending champion Nadal has yet to be confirmed to take part, but is a likely pick to take one of the four available spots as he has started his seasons in Abu Dhabi every year since the tournament began. The Spaniard has claimed the title three times in four finals. Another man with three titles in four finals is Novak Djokovic, who won the title three years in a row from 2011 until 2013.
Looking Ahead
Murray has enjoyed one of the best seasons of his career, after claiming his second Wimbledon title he continued his winning ways into the Olympics where he defended his title and won gold for the second time. The Brit will be looking to get his 2017 season off to a strong start in Abu Dhabi as he attempts to go after the elusive number one ranking.