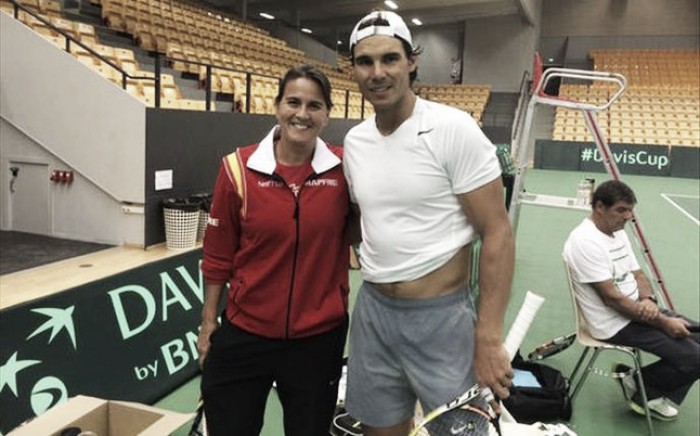 Conchita Martinez was not impressed with Kei Nishikori's 12-minute toilet break during the bronze medal match that involved her charge, Rafael Nadal. He was down and out in the second set at 2-5, but performed a remarkable fightback to shift the momentum and take the second set 7-6 on a tiebreak, and force the match into a final set.
Japan's number one decided to take his extended toilet break at the conclusion of the second set and just before the third set was set to intervene.
Martinez tweeted about the incident and blasted Nishikori's antics, "It's incredible that Nishikori was so late, he was allowed to have a shower."
Nadal differentiates the ATP tour and ITF tour
Nadal won his second Olympic gold medal, but this time, it was in the doubles event with his good friend, Marc Lopez and the Spaniard commented on the issue too and compared the difference between the ATP World tour and the ITF Tour.
"ATP Tour is handled better than the ITF Tour. It's not the moment to speak about it, but when you come back from 2-5 down with the double break, you win the set and your opponent stays in the bathroom for 12 minutes, it's logical you are not okay with it."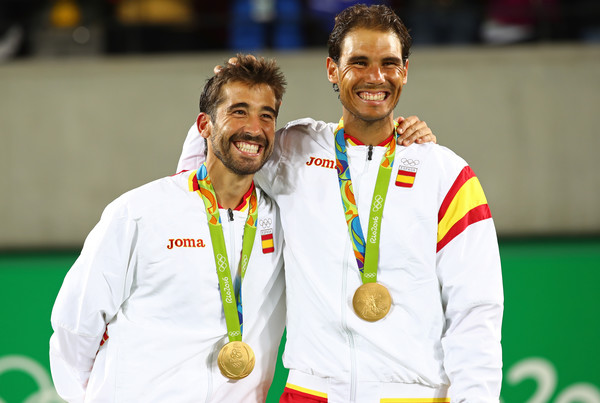 The disappointed 14-time Grand Slam champion continued to comment on the matter as he was not allowed to change a pair of clothing by chair umpire, Carlos Bernandes, an incident which happened last year in Rio, and the Spaniard was given a warning for time violation, "At the Rio Open, they did not allow me to change shorts."
Spain's acting Prime Minister, Mariano Rajoy, was full of praise on Nadal's attitude to tennis and to Spanish athletes, "He is an example for all the Spanish athletes and people. I want to congratulate him for the great attitude he had at the Olympics. He's the reason of pride for everyone."
Martinez's players had a good Olympics as a collective group, Nadal finished fourth in the singles event, and claimed the gold in the men's doubles, and Roberto Bautista Agut reached the quarterfinals losing to eventual silver medalist, Juan Martin del Potro. Garbine Muguruza and Carla Suarez Navarro reached the third round in their respective singles campaigns.