 Caroline Wozniacki won the battle of counter-punching former Rogers Cup champions on Thursday in Toronto, cruising past Agnieszka Radwanska in straight sets. The 2010 champion had some struggles early in both sets, but managed to turn the corner both times to book her spot in the quarterfinals of the Rogers Cup with a 6-3, 6-1 victory.
Wozniacki battles back
The Dane got off to a slow start in the opening set, committing three unforced errors and a double fault her second service game to hand Radwanska a love break early. But Wozniacki recovered quickly, pouncing on some errors by the 2014 champion in the very next game. Radwanska missed a volley to give Wozniacki a break point, but the Dane sent her backhand long. But errors would be the Pole's undoing, as she missed back-to-back backhands at deuce to hand over the break and level the set at 2-2.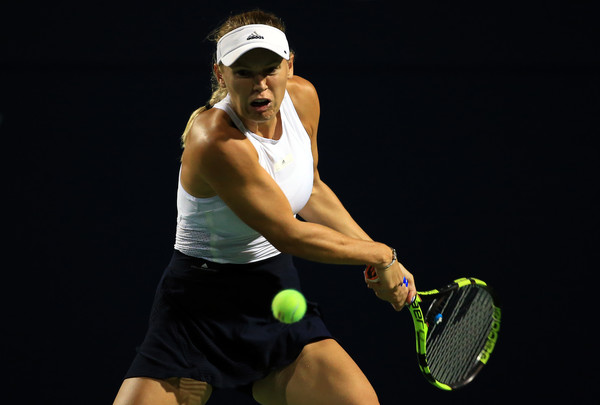 After holding to take the lead, Wozniacki gave herself a chance to go up a break when she ripped a backhand winner at 30-30. On break point, she chased down a drop shot before punching home a volley winner to take a 4-2 lead. Two games later, the Dane found herself down 0-30 while trying to serve out the set. She remained calm, reeling off four straight points to wrap up the opening set.
Dane dominates
The normally consistent Radwanska began struggling to put her shots in play in the second, constantly missing backhands to give Wozniacki break points in the opening game of the second set. At the third time of asking, she netted an attempted drop shot to immediately put herself in a break hole. The sixth seed nearly gave the break right back in the following game, committing a series of errors of her own to put herself down 15-40. But Wozniacki was up to the test, saving both break points, one of them with a perfect lob that landed just inside the baseline, along with another two at deuce before holding.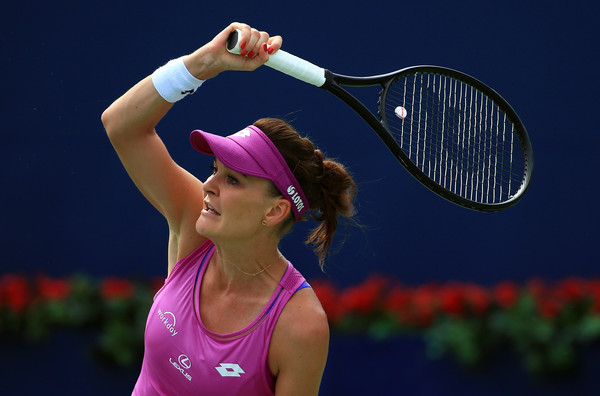 The missed opportunity seemed to haunt Radwanska, as she was broken to love in the very next game. As if things couldn't get any worse for the Pole, her ability to put the ball in play seemed to be diminishing by the minute as errors saw her fall behind 0-40 again in the fifth game. She would net a forehand on the second to give her opponent a 5-0 lead. Serving for the match, Wozniacki blinked. She raced ahead 40-0, triple match point, only to crash and lose five straight points to surrender the break. However, the Dane was unfazed, bouncing right back to break to love to wrap up the match in an hour and 18 minutes.
By the numbers
Wozniacki was vicious on her return of serve, winning 48 percent of Radwanska's first serve points and a whopping 75 percent of her opponent's second serves. She broke serve six times on ten opportunities. While she also struggled with her second serve, only winning 41 percent of those points, she managed to win 64 percent of her first serve points and saved five of the seven break points.
Wozniacki will take on world number one Karolina Pliskova in the quarterfinals.