 This would be the second meeting this season between John Isner and Juan Martin Del Potro and was 1-0 in favor of the Argentine, who also led their overall head-to-head 6-2 coming into this match. In addition for a place in the semifinals of the Rolex Paris Masters they both had their eyes on the ATP Finals. Their matches have rarely been easy victories and today would be no exception, it was another thriller.
Play was temporarily halted in the first set while Isner received a visit from the trainer, who applied some bandage to stabilize his left ankle after the fifth game. Although it delayed the match temporarily, it did not hamper the tall American. They both held serve relatively comfortably the first nine games.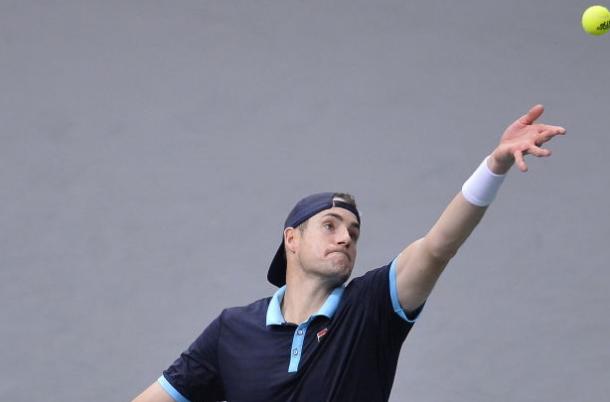 One break was all Isner needed
Del Potro's serve was working early and that kept him in the first set until the tenth game. Serving to stay in the first set at 4-5 down, Del Potro uncharacteristically wobbled on serve; his forehand, which has been such a weapon over the years, let him down. Frustrated at this point the Argentine started mumbling to himself and at 15-40 down, his second serve was dealt with easily with a backhand winner down the line to give the break and the first set to the American.
Del Potro was down but not out
The second set would go the distance. Although the Argentine seemed a little flat, he was not ready to concede defeat just yet and somehow he found a way to hold his serve and force a tiebreak. Neither player had an opportunity to break the other's serve. The first mini-break came at 5-6 with Isner serving to even the tiebreak; however, a costly double fault by the American would give the set to the Argentine.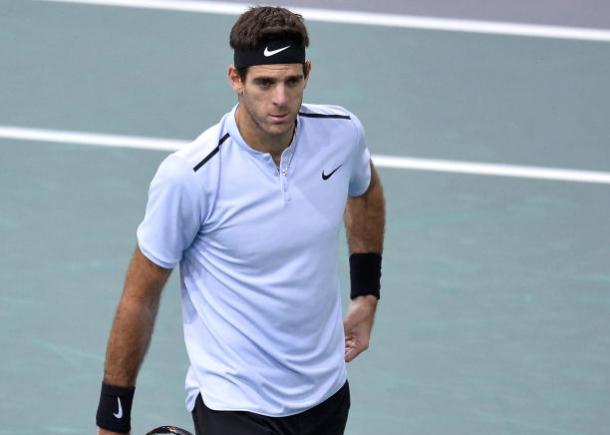 The third set decided Del Potro's fate
The momentum should have been on Del Potro's side after he secured the second set; however, it became apparent that he too was also affected by injury, his left hip to be exact. At 40-15 up in the third game, Del Potro thought he served an ace to win the game; however, it was called out and he lost his focus. Isner attacked the backhand until it broke down and that one break was all he needed for the 6-4, 6-7(5), 6-4 victory.