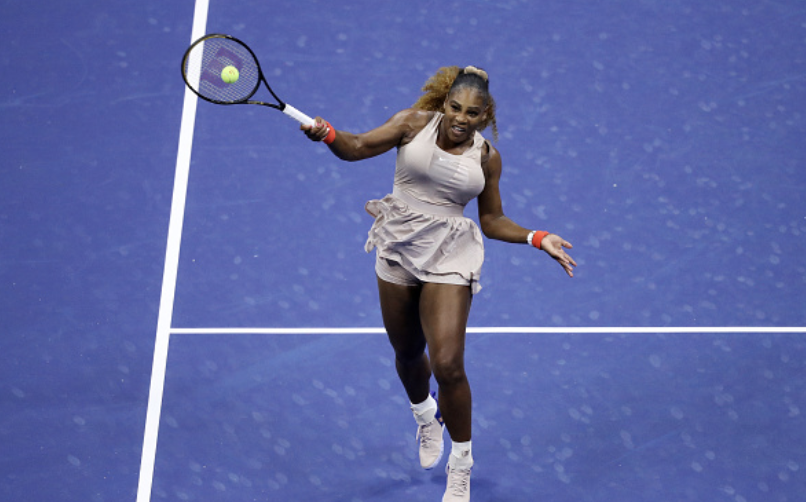 Serena Williams has won both of the pairs last two meetings, with the most recent affair Williams ousting Margarita Gasparyan 6-2, 6-1 in the Australian Open 4th round.
On route to the second round Gasparyan battled past world number 91 Monica Puig 6-3, 6-7 6-0. Williams got the better of fellow American Kristie Ahn in the first round 7-5, 6-3.
Before the US Open, Gasparyan had lost 6 consecutive matches in a row.

Serena in Cruise Control
It didn't take long for Williams to stamp her mark on the match early on with a routine 40-0 hold on serve, to then immediately break Gasparyan's next game. Unfortunately, the Russian's one-handed backhand often ended up in Williams' forehand hitting range, and in just 9 minutes the world number 8 was 3-0 up.
Gasparyan did manage to put up some resistance the next game hitting a wonderful passing shot against Williams and created a break point opportunity on Williams serve, but again the American's hitting was just too potent and you get the feeling Williams was in one of those unrelenting moods.
Despite a glimmer of hope from Gasparyan breaking Williams to claw a game back at 2-5, the 38-year-old quickly made short work of the Russian breaking Gasparyan's serve yet again taking the set 6-2. The first set stats are not as harrowing for the world number 110 as one would think, but Gasparyan only won 4/14 on her first return points and considerably hit a lot fewer winners on 6 compared to Williams 15 winners. The unforced errors also proved costly for the 26-year-old Russian who conceded 13 in the first opening set.
Gasparyan puts up a fight
It would be remiss to not think that Gasparyan didn't cause some problems for Williams, especially earlier on in the second set breaking Williams serve to get the score to 3-2. With the score 3-2 in Williams' favor, this was a crucial game for both players and was actually a game that brought the best quality out of both players with the deuce score constantly going back and forth after many baseline firing baseline exchanges.
A vintage Williams point was Gasparyan peppering a backhand to the forehand side which Williams retrieves, which then, in turn, is volleyed back by the Russian which then Williams returns forcibly on her backhand letting out a huge roar, vintage tennis from the 23-Grand Slam winner. Shortly after Williams closed out the game now 4-2 up and in control again.
Two games later, and it is level-pegging with the loss of serves this set feeling very much like a pinball effect on both players. A clumsy service game from Williams gifted Gasparyan a game, who quickly held her next service game to 15. It certainly felt like the 26-year-old was asking a lot more questions of Williams hitting the ball in the right places as well; really growing into the match.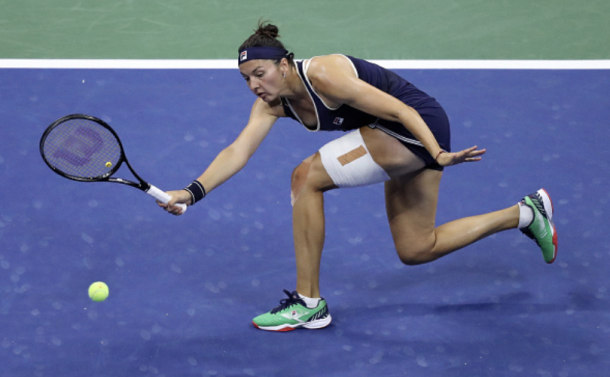 The score is now 4-4, Gasparyan is throwing the whole kitchen sink at Williams reading the serve well, getting her rhythm in the game and generally causing the third seed quite a few issues. There was a break point chance for the Russian, but Williams quickly answers with a fast reliable serve back to deuce again for a fourth time.
It was such good tennis from both players with real quality shot-making at work. Finally, Williams wins the game with a forehand ballooned out from Gasparyan, the game almost reaching the 10 minute time duration.
Williams eventually wraps up the match in just over 1 hour 30 minutes 6-2 6-4, Williams was tested and had to bring up her level in the second set but she will be satisfied to get the job done in straight sets. Now a third-round meeting with fellow American Sloane Stephens awaits.