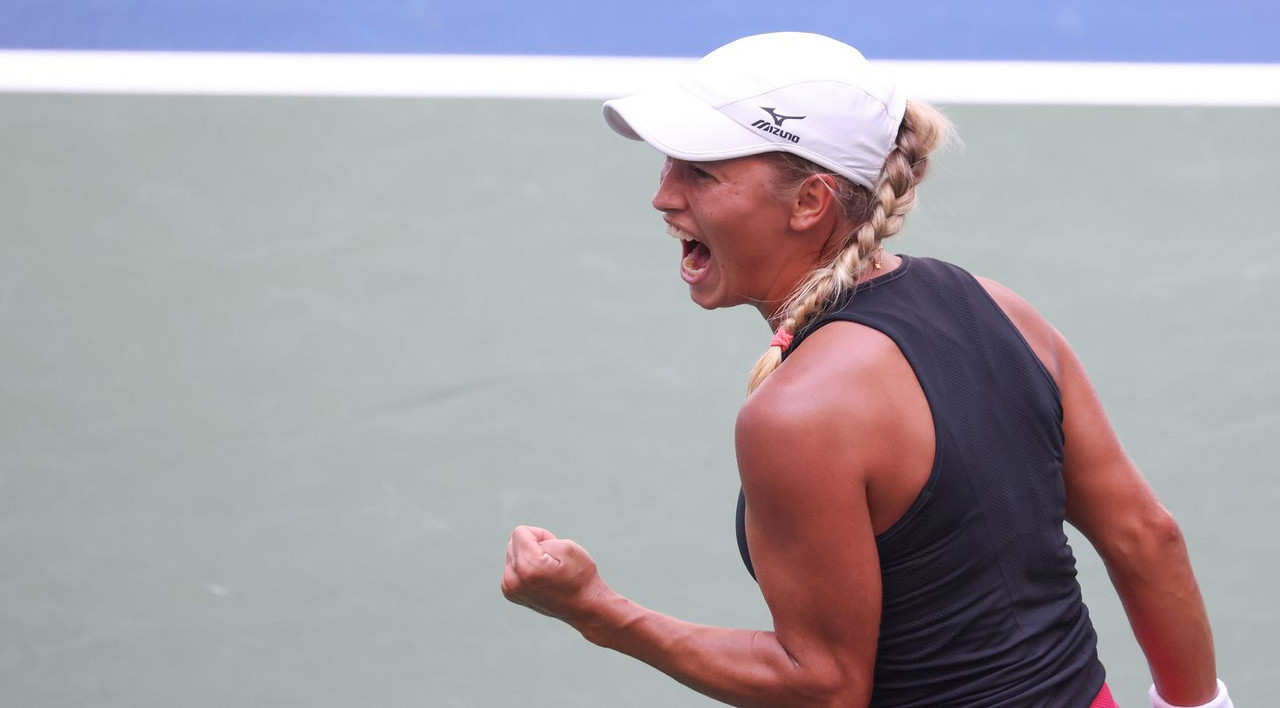 Yulia Putintseva has always been a fiery personality, but during this US Open, the Kazakh has displayed the type of tennis that has her on the cusp of her first major semifinal.
Playing with extreme confidence and self-belief, Putintseva faces 28th seed Jennifer Brady Tuesday afternoon on Arthur Ashe Stadium as she attempts to make a bit of history, trying to become the first woman from her country to reach the last four in singles at a Grand Slam.
Kazakh talks about courts, preparation and expectations through run in Flushing Meadows
Putintseva was curious what the courts would be like as she arrived for the Cincinnati/New York double and so far, she's found the courts to be very much to her liking, reaching the final eight for the first time at Flushing Meadows.
"No, actually, like when I just arrived to New York and I had a practice, I said 'what the hell was the court really like', I was like 'what the hell is going on here'? I wasn't able to hit one ball in front of me. And I was like 'Okay, at least I have some time to get used to it', you know?
"Then yeah day by day, match by match, practice by practice, I was getting there. I was trying to get my preparation a little bit shorter so I don't lose much time with it. Then I was like yeah, i'm feeling better and better, like during even Cincinnati/New York week.
"Yeah, before the US Open started, I was already feeling pretty good on this court. Like, I was really happy they made the tournament one tournament before the US Open starts so I could like get in there."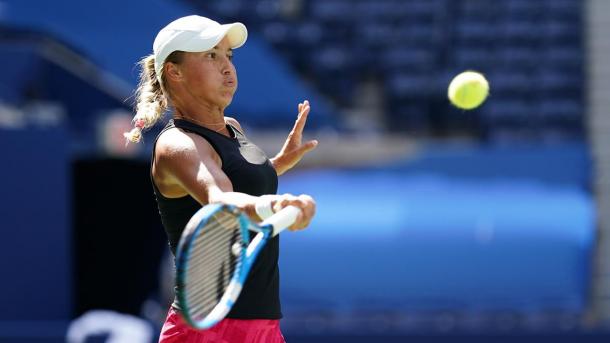 The 23rd seed talked about the adjustments she had to make in her game both physically and mentally as she got used to the courts for this year's event.
"No, for sure, for sure, it's tougher because I had to, like, have a quick reaction every day and be ready to move a lot and like, you know, not give easy one when i'm off-position. Like, when i'm in defense I had to play really deep, because if I play short on these kind of courts, like, the point is inevitably over.
"Yeah, it is what it is. I cannot change the court, at least this year. So I had to be ready and to get as far as I can with these conditions that it is this year."
Hard work has paid off for Putintseva and she gave her thoughts on how should would have felt if someone had told her she would arrive at this stage after that initial practice a few weeks ago.
"Well, you know, I have a really good solid belief every tournament I play I really hope and putting in the mindset that I can go, like, far. So if someone would (have) told me that, I would say 'Okay good. I have to work hard of course, but thanks a lot for saying that."
Facing Brady, also a surprise entrant at this stage of the tournament, the Kazakh knows she's in for a tough battle against the American, who has won nine of her last ten matches.
"She's a really good player, even though we played, like, a long time ago, I think two, three years ago, she was already, like having a good game style, you know, moving a lot and taking forehand, big serve. I think I just need to focus on my game and prepare for a good match."
When asked about being in the US Open quarterfinals, she said "I mean, it's pretty cool and I hope, like, I can do even better at some point of my career, as well" and giving her thoughts on possibly winning the title, she stated "I mean, i'm too far away right now to think about winning the major.
"At the moment I have to focus on my next match and be prepared for what's coming."