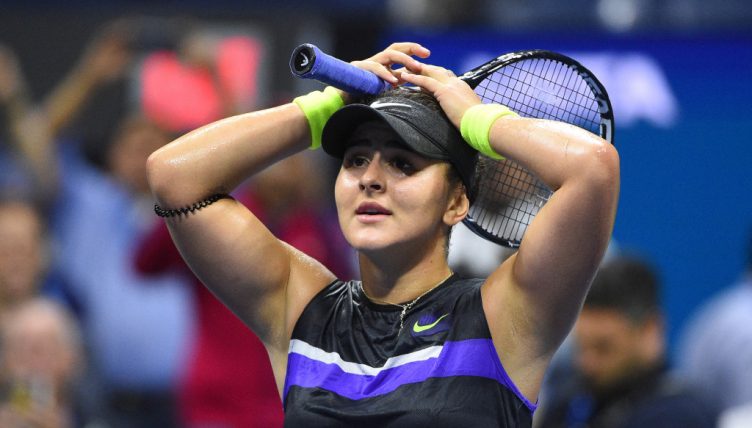 Bianca Andreescu will not return this year and says she is working on preparing a return for next year. She took to social media to make another announcement after pulling out of the French Open on Saturday.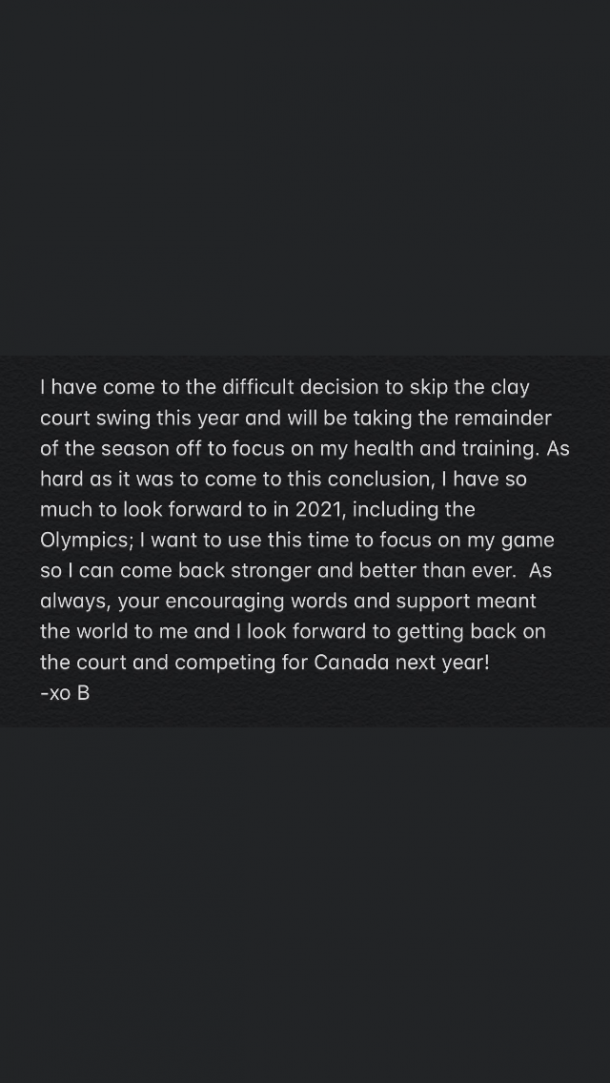 2021 is a big year for tennis since the Tokyo Olympics got moved by one year due to the pandemic and she says she is looking forward to representing Canada at those games. We haven't seen the Canadian play a match since last fall when she got injured at the WTA Finals in Asia where she basically said she heard her knee crack.
She has been working for very hard to try and get back to playing competitive tennis and had mentioned earlier that if it wasn't for the pandemic we would have seen her sooner.
Now she will go more than a year without playing a competitive tennis match as well await her return.